Pam Munoz Ryan Echo
translated by M. Lahuti
A book about children's dreams of a better life – fortunately come true. Echo consistently tells the story of three teenagers in a difficult situation. Each story ends at an acute moment, and in the epilogue we learn a happy ending.
1933, a German town, the boy Friedrich, a talented cellist, is terribly ashamed of his huge birthmark on the half-face. He is teased, it is impossible to go to school. Father takes Friedrich to the harmonica factory, where he works until noon, and after lunch he is taught by factory workers.
Meanwhile, a law is being passed that requires people with certain diseases to be forcibly sterilized. Friedrich had an epileptic seizure in infancy. Together with the birthmark, this makes the procedure inevitable. Maybe it's worth securing yourself by joining the Hitler Youth? But the very thought of it seems disgusting. The boy's father also does not support Hitler's policy and finds himself in the camp…
A very touching story is that in order to be an outcast, it is enough to be a little different from most.
The other two stories take place in America in the late 1930s and early 1940s. They no longer have disabilities, the heroes are orphans and a Mexican girl who has experienced all the hardships of segregation.
The book is interestingly composed: the three stories are formally united by the introductory and concluding parts in the form of a fairy tale about three enchanted princesses. The red thread through all the stories is the characters' passion for music and the harmonica, which passes from hero to hero. This is a book without effort and with a good ending, devoted to the position of the second-class person in society and whether it is possible to overcome prejudices.
translated by M. Boroditskaya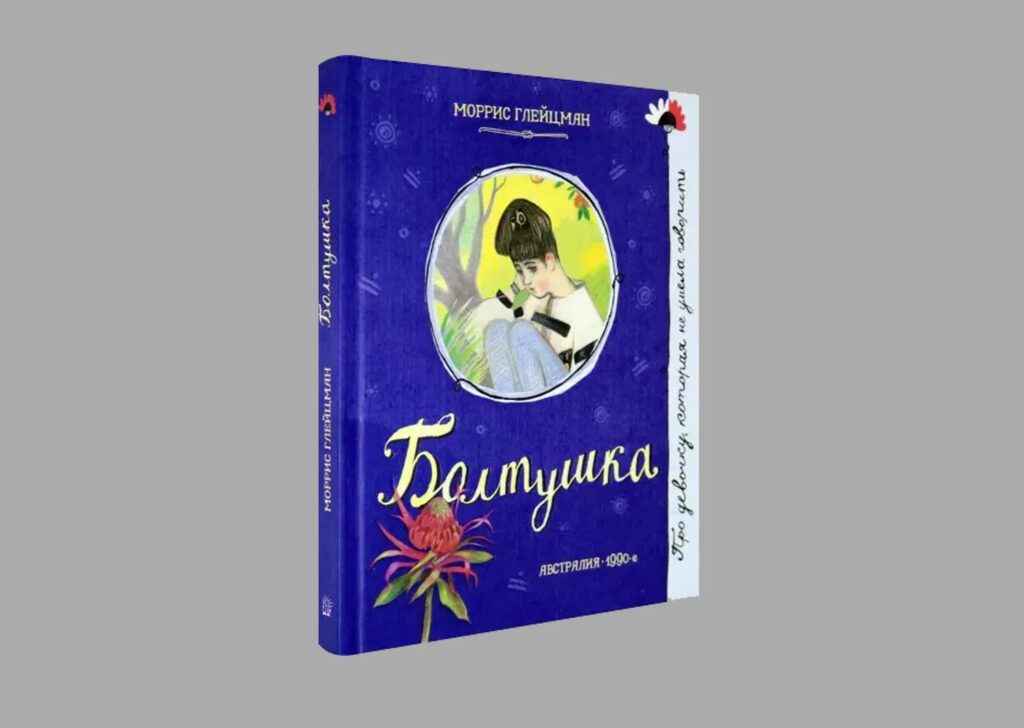 I would like to advise everyone to read this book. Because she's cool! One first phrase of what is worth: "I'm a fool, a fool."
As befits a good book, it plays on many different topics. Disability? Please, Rowena's main character can't speak, she will be shunned in the new school. Problems at school? There is! Nasty classmate and his taunts, finding friends, a friend who seems to want to use you.
Relationship with parents? The heroine has a wonderful loving and understanding dad, only… he is fond of country and dresses like a cowboy, and the case takes place in Australia. As Rowena wants to say: "Dad, don't show off!"
Adoption of adolescents by their own parents is no less a quest than the acceptance of the disabled by society.
The story is written in a fascinating way, with a slight sense of humor. Judging by the reviews of goodreads, the trilogy about Rowena is popular in Australia. It's a pity we only translated the first book – but how great! Marina Boroditskaya is a master of translation. The edition of "Labyrinth" is illustrated with bright drawings by A. Semenova, perfectly suited to the text.
translated by A. Krasnikova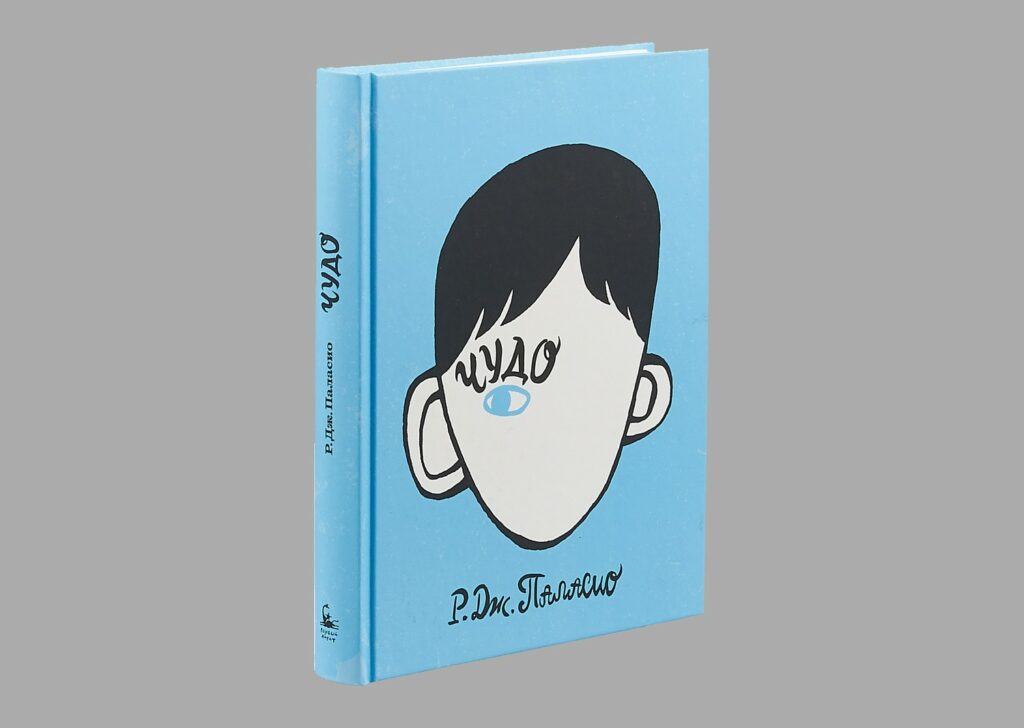 Probably, this is the most famous book from the list – thanks to the eponymous film adaptation of 2017 (the film turned out nice, the plot corresponds to the original).
The protagonist, August Pullman, is a very ugly ten-year-old boy due to genetic mutations, at the sight of which people look away. He underwent many surgeries and spent his entire elementary school at home, and in the fifth grade he went to a small private school.
It is very interesting how the school administration organizes the appearance of a new unusual child. The principal asks August's three future classmates to show him the school in advance and support him at the beginning of the year. When at some point everything goes awry, it is the principal and the teacher who will understand what is happening. Even in a small American private school, there is bullying and parents claiming that their children are traumatized by the appearance of a new student. They demand that the boy be removed from the classroom, but the school and other parents do not support them.
There are several parts in the story, each written on behalf of one of the actors.
Augustus himself is afraid of school and wants to go to it to find friends there and resist attacks. His older sister is always a mountain behind him, but sometimes she wants her parents' attention to her and just be a teenager that she is ashamed.
It's great that there is also the look of an older sister's friend, who at some point begins to tell others that she has a disabled brother, whom she does not perceive as a stigma.
The result is a correct, non-moralizing story of acceptance and support. Part of August's enemy, Julian's Head, came out later. Of course, it is interesting to know the opinion of the antagonist, but his story turned out to be quite flat: Julian realized everything, impressed by his grandmother's story about how she was saved by a crippled classmate during the war.
translated by O. Moskalenko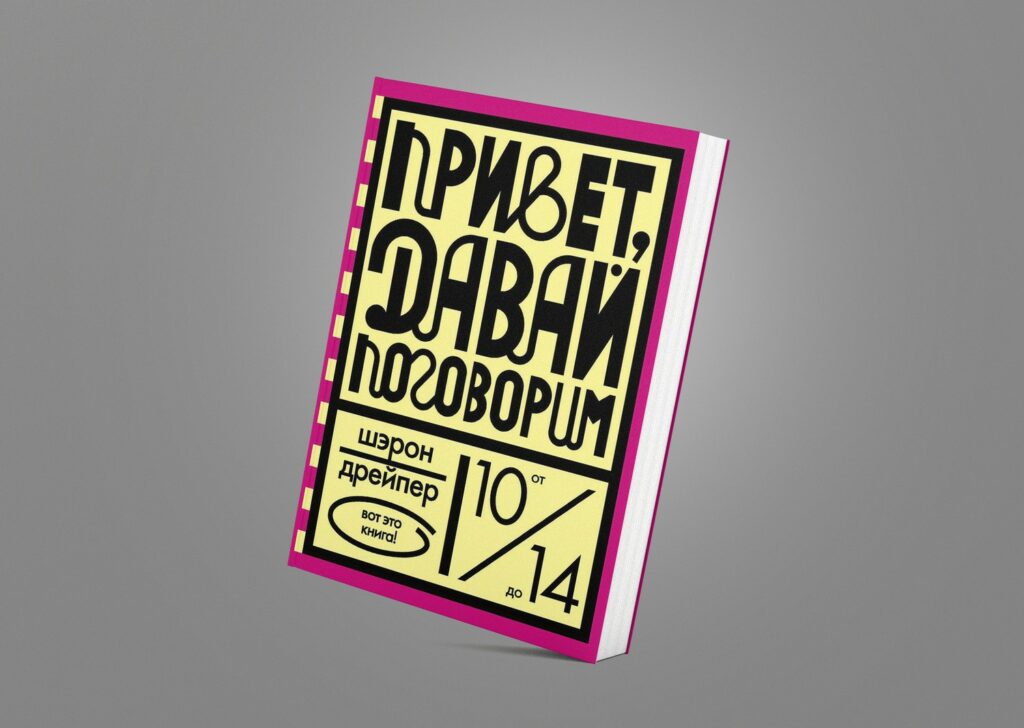 The most straightforward book in the review – without bullying, but also without the magical universal acceptance.
Melody is almost 11 years old, she has cerebral palsy. She is sitting in a chair, fastened with a belt, otherwise she will fall out of it, her hands are not very submissive to her either, she cannot speak and eat on her own. However, she has a photographic memory, and she is not mentally retarded, but few people know about it.
One day, the girl has a computer with which she can communicate with others. Melody attends an integration class at a regular school, and in some lessons the children in that class sit with other students. Melody even has a girlfriend.
The school annually participates in an inter-school quiz, in preparation for which Melody manages to score the maximum number of points and get on the school team. Everyone is surprised, but the prejudice has not gone away. The team trains and thanks to the joint efforts gets the first place. Ahead is the final in Washington. But лоди Melody forgot to warn that due to bad weather the flight was postponed, and the team leaves without it. Of course, her school will not take the first prize and everyone will be ashamed later. But then.
It turned out to be a good and honest story without miracles of tolerance. Yes, we try to treat people with disabilities without prejudice, but it doesn't work well.
The book is written in the first person – the more you worry about the heroine and ashamed of the failed jokes of some children and adults.
translated by M. Skaf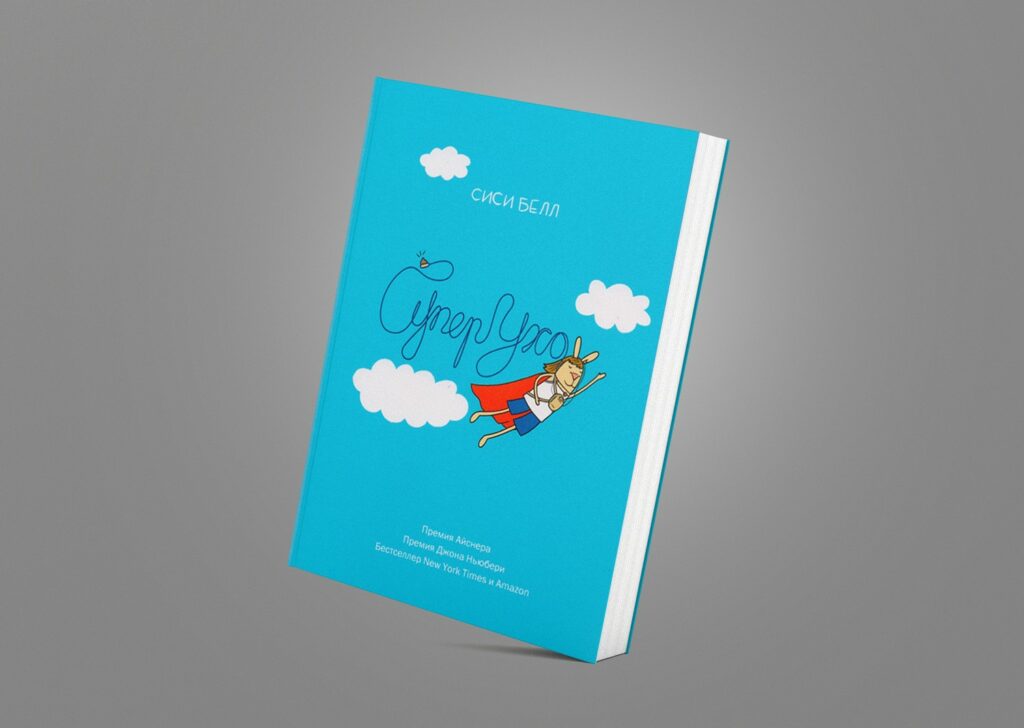 Comic about a deaf bunny ?! Yes! And great. I like everything in it. Quite a minimalist style, autobiographical story, a hero-hare with a hearing aid in his ears.
Sisi loses her hearing at the age of 4 due to a complication after meningitis, she already goes to school with a hearing aid. It is very well shown how a deaf person feels when they speak vaguely nearby or when there are too many people around and all the sounds become unimaginable porridge.
The child's feelings are perfectly conveyed: from the "sphere of loneliness", so because of deafness they do not seek to communicate with you, to irritation when someone calls you "special" or suddenly begins to communicate in sign language that you do not know.
This comic is not only about accepting a disabled person by society, but also about accepting oneself and one's problems. People around the main character are mostly sensitive, sometimes they treat her even too reverently, which is also obvious: you shouldn't be too cautious either. At the end of the book is a very warm afterword by the author with optimistic words: "I found that with minimal creativity and great desire, your difference can be something amazing."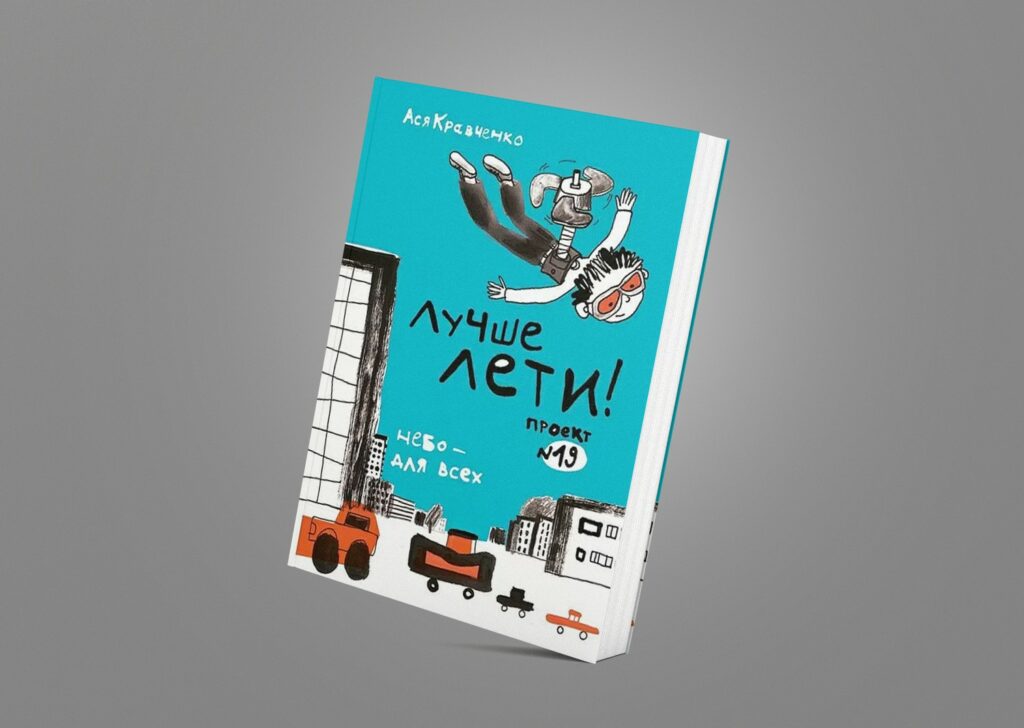 In fact, this book is not about the disabled. This is a story about the nimble boy-inventor Mitya, the pre-divorce state of his parents, his beloved dad, who lost his job, a girl who plays the piano terribly, and about his first love.
What does she do in our review? Sets the level of attitude to the disabled or other supposedly "second-rate" people in our society, especially since the author is Russian. The protagonist's best friend, Yegor, is sitting in a wheelchair. It was for him that Mitya started his project № 19.
He understands a very important thing when his friend is unreasonably suspected of begging: "How does it happen that a person – once – and becomes somehow not like the second grade. What should happen? It turns out nothing. Someone suddenly decides you're out of place here. "
For Mitya, Yegor is always appropriate, and those who disagree with him, by default, can not be good people.