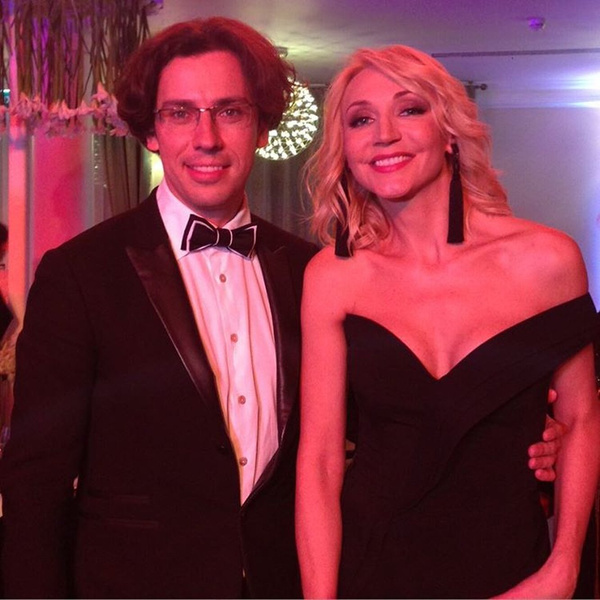 It is still unknown why the actress will not be able to perform in Israel, it is reported that in May the concerts were planned in several cities of the country – Tel Aviv, Ashdod and others.
You can discuss the latest news in our Telegram, VK, Яндекс.Зен
"Friends, pay attention. There will be no such concerts, "the 50-year-old actress shared in Telegram.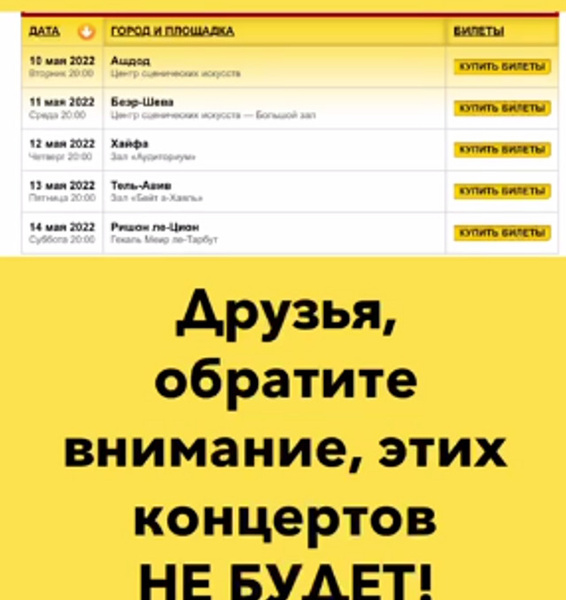 As for Galkin, he seems to have decided to conquer Israel. Until the showman plans to return to Russia and asks the audience not to spread unflattering rumors about him and his family.
"I want to say an important thing: my dear subscribers ask to conduct social networks as before – with funny videos with children, humorous content. So far I do not see the mental and moral opportunity to do so. As for all the rumors, hype, ugly misconceptions about me, my family, I want to say – do not read Soviet newspapers in the morning. This is all nonsense, to which I do not consider it necessary to react. Thank you for your understanding, "he was indignant the other day.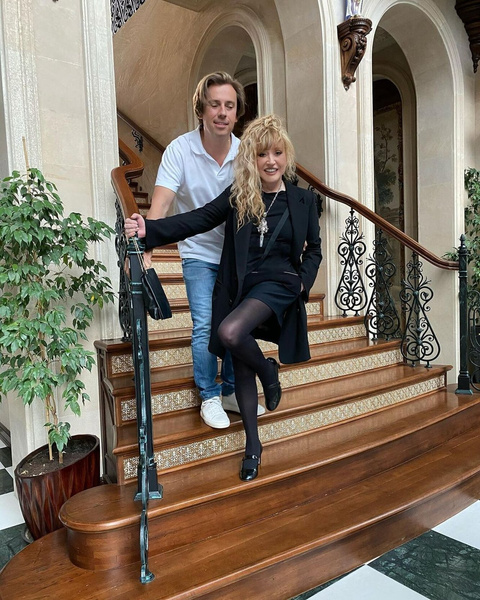 Singer Andrei Danilko spoke about Maxim Galkin's position. According to the singer, the showman was left without concerts in Russia.
don't miss itAlla Pugacheva and Maxim Galkin with children caught on a walk in Israel – photo
"… They are afraid. I talked to Maxim Galkin … They were denied all advertising contracts. He left for Israel with his family, and so far there is no special work … And others fled, mostly out of ordinary fear. Especially if we talk about the artists – this audience is quite cunning – "both ours and yours, let's sleep together," – said the singer.
Photo: social networks