Paper Dragons, the Middle Ages and Captain Nemo: we advise you to read with children in the fall.
"Anna's Absence" by Yana Lett
Many parents want to be perfect, but in the end they manage as best they can. When her daughter doesn't come home from school, Marina realizes how far apart they have been. And Anya is trying to realize when she and her mother stopped really communicating.
Jana Lett's book is the same story that is important to both parents and teens. Speaking about one of the main fears of every parent, the writer does not try to condemn anyone, but simply shows how often we ignore the closest and most important people.
"Paper Dragon: Fairy Tales" by Tamara Kryukova
Illustrations by Maxim Shulga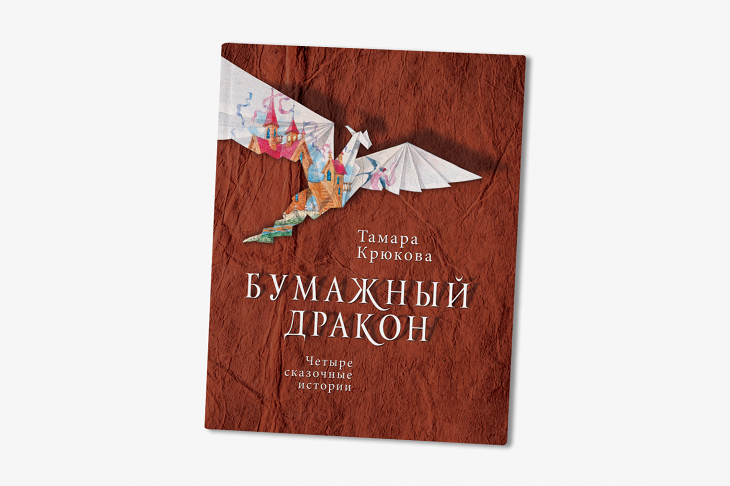 The star falls to the ground and becomes the prey of stupid and greedy adults, the paper dragon comes to life in the skillful hands of a mysterious uncle, and a mysterious stranger smiles from the mirror. But only children can see all these magical things and understand their true meaning.
A small collection of Tamara Kryukova – wise and sad stories about how much magic is left in the world, which we prefer not to notice. However, it is never too late to make a paper dragon out of old magazines.
"Get out of the closet" by Olga Ptitseva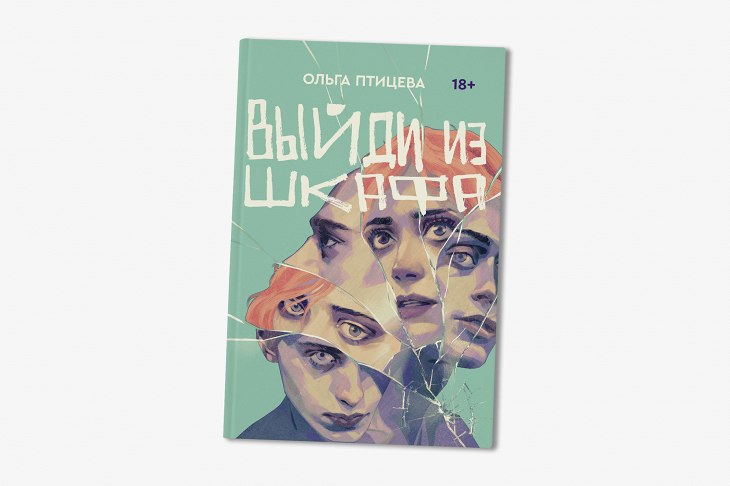 You are a brilliant writer, you go to eat the most delicious borscht, take a strange creature from a stranger and wait for the inevitable retribution… Or you are a young hard-working editor who seems to have to do the impossible. And in this huge city, you two need to work together.
Olga Ptitseva wrote a novel about the creative crisis, hidden motives and the dark inside not only of writing, but also of inner life. Great novel for the beginning of the school year, when you just want to wrap yourself in a soft plaid and not go to school.
Irina Myshkova's "Boys Don't Cry"
Illustrations by Alina Kritarova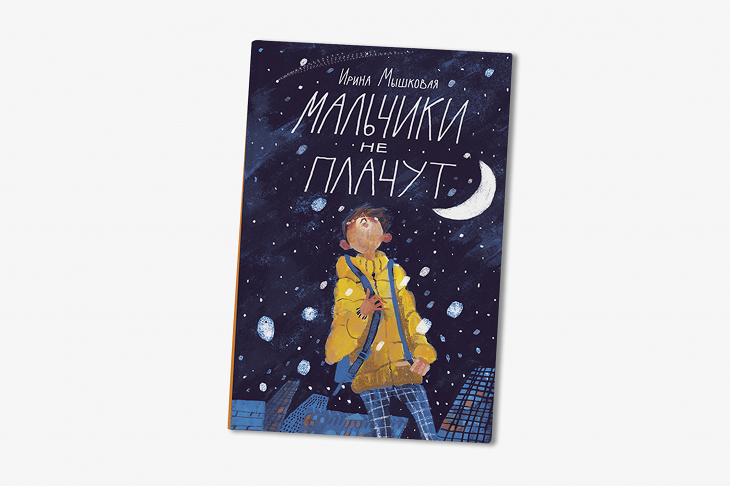 The world outside the home is very dangerous. Even if by some miracle he manages to survive by visiting a forbidden factory, they will find out about the misdemeanor at home and will probably kill him. And you can get infected with something mysterious: "intoxicating influence". Maybe it's like a chickenpox? In general, it is difficult to live in such a world, and if you can not cry – then I can not.
The story of Irina Myshkova is a story about parents who wish their child only the best and a child who is trying to grow up and become independent. A good book to read together, discuss and think about whether to worry so much.
Alan Marshall's Whisper in the Wind
Illustrations by Maria Spekhova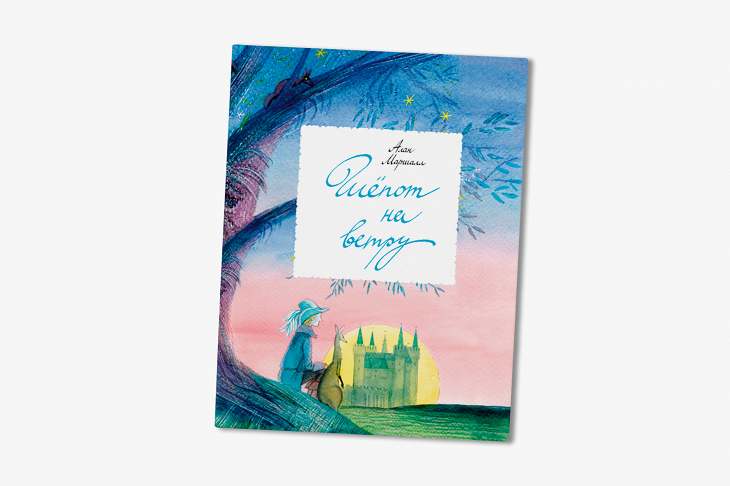 Sometimes you find yourself locked in the smallest house in the world with the loudest dog in the world and the best rider in the world, who is now completely twisted from old age, and from entertainment you have only two books – about a beautiful princess and horses. Where to find adventure here.
The story of the Australian classic of children's literature Alan Marshall ("I can jump through puddles") – the most necessary thing on a cloudy evening, when it seems that there are no miracles, no sun, and even dragons in the world left.
"Mirella" Flor Vesko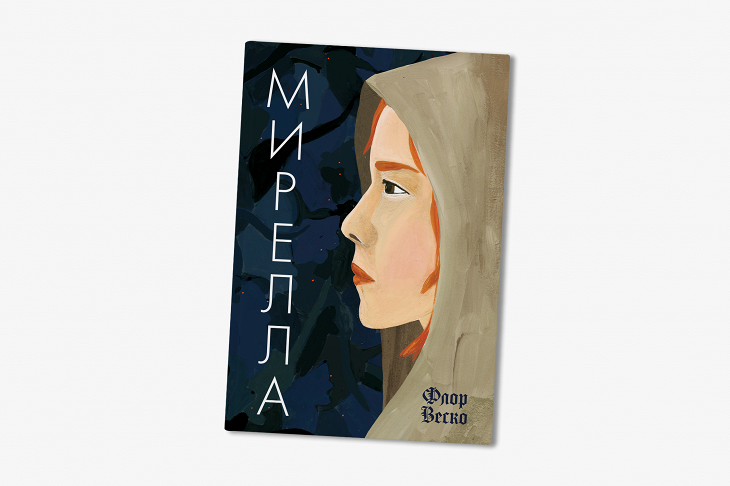 How to survive in the Middle Ages? Not to be an orphan, not to be a girl, not to be a redhead, not to get in the way of the mayor… It seems easy, but the red-haired brave Mirella turned out to be a jerk – and still seems to be the only city dweller who can save him from the plague.
Flor Vesko's novel is a surprisingly successful stylization of the ancient legend of the Hamelin rat, where you immediately believe in the author and wander with the heroine through the hot streets, forgetting that it's time to have dinner and go to bed.
Fred Ullman's Reunion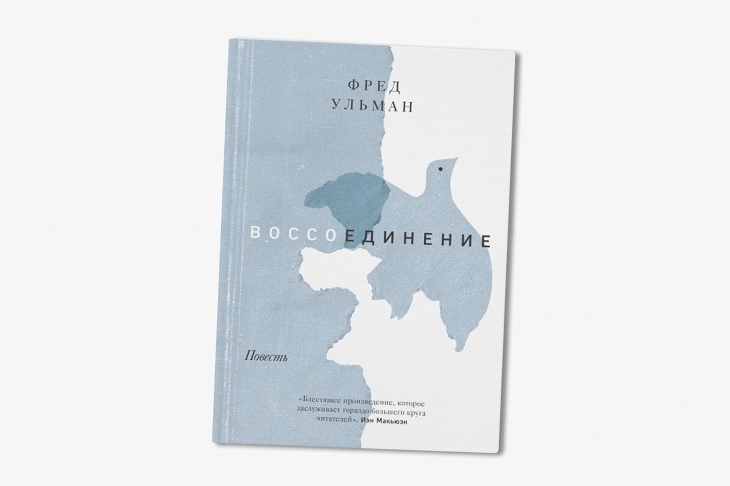 You are sitting in a boring school lesson, in the window – endless February, the teacher says something vague, and it seems that nothing interesting will happen. But then the door opens, and a new one enters the class, strikingly different from you and your classmates. The plot is very familiar to all schoolchildren, but a true Aryan and a Jewish boy have to make friends.
The German writer Fred Ullmann left Germany in 1933, and in 1960 he wrote this story – a story about friendship and courage, which are so necessary for anyone who wants to fight the evil that is firmly established in his native country.
"Captain Nemo" Winnie Ang
Illustrations by Charlotte Severins
Everyone knows Captain Nemo, Captain Nautilus, who seeks peace in the ocean and renounces contact with the earth. Jacob, too, would like to be in the place of the captain and give up unpleasant earthly affairs, such as meaningless math lessons.
This book is not only a great first step to the stories of Jules Verne, but also a wonderful reading about the importance of dreams and the desire of a child to create a world that does not look like boring adult things.
"From Dawn to Sunset Mom, Dad and the Boys" by Lawrence Schimell
Illustrations by Elina Braslina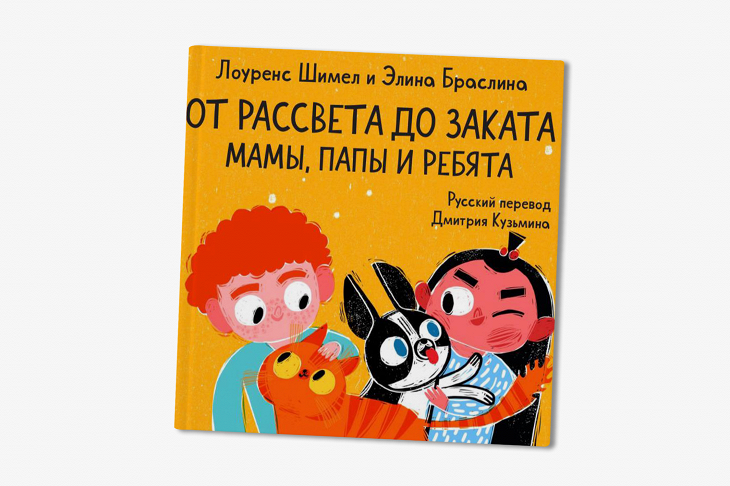 Every child has two superpowers: first of all to get up in the morning and stubbornly not want to go to bed in the evening. And if they are ready to support cats ready for breakfast with a sandwich with butter, and dogs carrying bears out of bed, the child has nowhere to live.
Despite the formidable "18+" badge (required by law: one heroine of the book has two dads, the other has two mothers), this is one of the cutest children's books. Wonderful illustrations, funny pets and extremely patient parents – and poems at the height. In general, everything you need to enjoy reading a book to a child.
"Honey for breakfast, honey for dinner" by Michael Rosen
Illustrations by Chris Riddell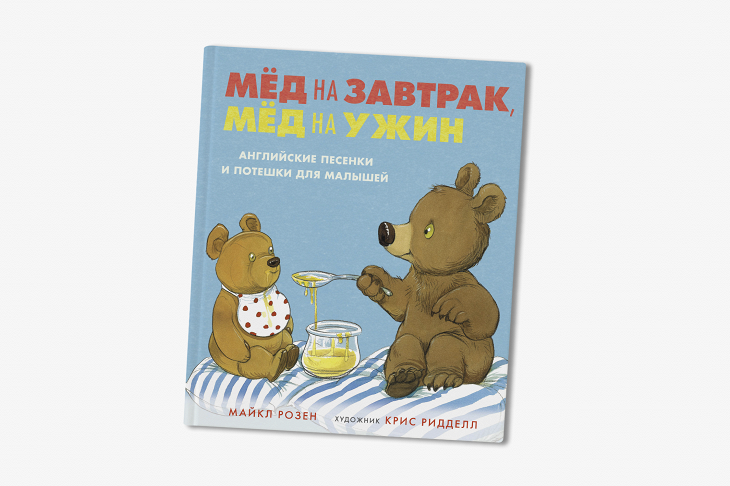 A significant problem with children's literature is that it is not always interesting to parents. But here you really want to know how to beg for pancakes or make friends with a bat, whether a dachshund jumps well and what song the elephant dances to. In general, a lot of sincere fun for young listeners and adult readers.
Michael Rosen and Chris Riddell are in themselves a guarantee of a great children's story, and if we add to this a translation by Marina Boroditskaya and Grigory Kruzhkov, we can say with absolute certainty that the book will be one of my favorites, so be prepared to reread often.
* The Sphere Foundation, which is the operator of the Russian LGBT Network, has been recognized by the Russian authorities as a non-profit organization acting as a foreign agent.