Last fall, 30-year-old Vlad Sokolovsky shared a happy autumn – he and Angelina are expecting a baby. The couple did not hide the sex of the future baby and immediately said that there would be a boy. Now young parents are actively arranging a nursery for the heir who is about to be born.
"We are preparing for the arrival of the baby at home! What we haven't bought yet, but how much more we need, but it's too early to show. An endless process! I admit that this process is much more pleasant than other endless. The stroller is standing, the crib is assembled, things are ironed! How I want to take him in my arms! " – Vlad shared his emotions on social networks.
But not only this news pleased fans of the singer. The fact is that Sokolovsky revealed the name of his son. He arranged a poll beforehand, but since no one guessed, Sokolovsky himself laid out all the cards on the table. The baby will be named David.
"You guessed it, Ashot or Samvel is just a breakup! Samvel Sokolovsky … Another option – My, Carlos. Okay, let me tell you, we named our son … David! " – The performer admitted.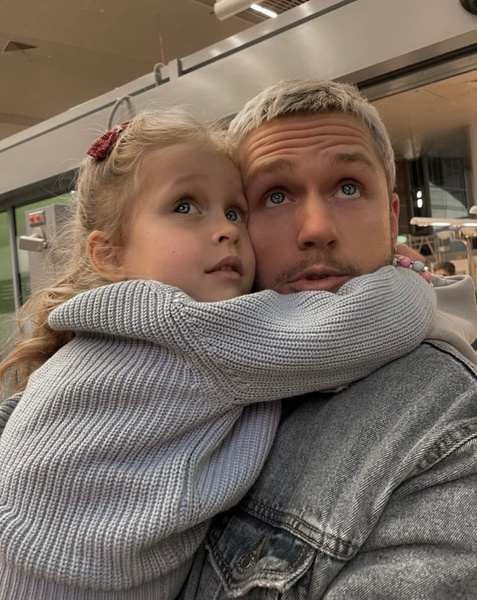 Subscribers were sincerely happy for Vlad and Angelina, appreciating such a rare name. "Let it grow to your joy!"; "Original!"; "Well done! A very beautiful name for a baby. " However, there were those who were dissatisfied with the choice of the couple: "An unusual name for Russia"; "Fashion did not go by Russian names"; "And you can't choose a normal Russian name?"
don't miss itVlad Sokolovsky: "There were psychological obstacles in the relationship with Angelina that are difficult to overcome"
We will remind, for Sokolovsky this child will become the second on the account. Previously, the musician was married to Rita Dakota, who gave birth to his daughter Mia.
In 2018, the ex-soloist of the group "BiS" broke up with the singer. The divorce of the stars was accompanied by a series of scandals – Rita accused Vlad of treason for the whole country. But now the ex-lovers have found a compromise for little Mia. Sokolovsky is in no hurry to formalize his relationship with Angelina.
Photo: Instagram