Evgenia Krymskaya has been working as a professional stuntwoman for 12 years – she has the best results in complex car and motorcycle stunts. We talked to the girl about how she came to the profession, whether it is dangerous and whether there is sexism.
Escape from the office
I got into the profession, you could say, by accident. All the time I led an active lifestyle: from the age of six I went sailing, even was in the Russian national team. At the age of 20 she went to all-around (complex car competitions related to figure driving and competitions in operation. – Note ed.). And after graduating from school, when I had to look for a job, I got a job in an office. Then I had a monotonous life, insanely boring and sad. I do not remember how it turned out, but I sat in despair in front of the monitor and just typed in the search bar "stunt school", called, and I was taken.
The training lasted two years: general physical training, stunt mountaineering, hand-to-hand staging combat, car video, jumping without pillow insurance, a burning course was still mandatory.. I even tried fencing, but it didn't work out. After this school, the stunt director hired me: he knew what and how I could, and he had already invited me to act in a movie. Since then, and 12 years have passed, I work as a stuntman. And I am very glad that there is no routine in my life and I need to always be ready to do something new.
How and why women become stuntmen
Mostly people with good physical training go to such work. In filmmaking, there are formed teams with stunt producers, and everyone knows what he is good at. Everyone can drive a car, a jet ski, a motorcycle, hold a horse, fall, burn, but it is impossible to be an absolute master in everything. For example, I do great auto and motorcycle tricks, and I am called to such work in the first place. And if acrobatic skills are required, circus gymnasts are invited – they can do it on a professional level. It is important to prove yourself and show that you can – thanks to the sundress radio you will never lose your job.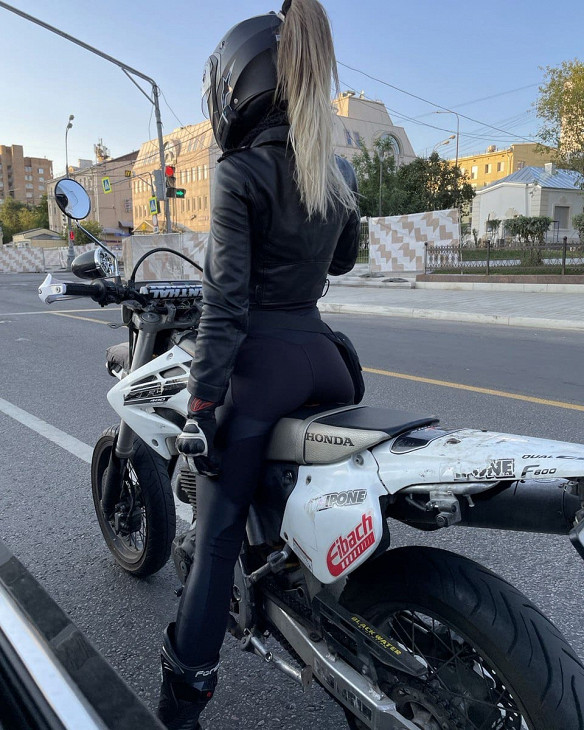 I do not divide professions on the basis of gender. Men work in areas where there are more women, such as manicurists. Why doesn't the girl go where she wants?
Everyone has the right to do what the soul is. Whether it is dangerous or unusual for society, it is a manifestation of inner freedom.
In the profession of stuntman, everything depends on skills, physical training and diligence. But at dangerous moments, for example, where the car overturns and it is not clear who is behind the wheel, most often take guys. I've always been offended because I also do tricks and I'm just as professional. At the same time, men try to take care of girls, to protect them. When, for example, you stand for a scene in the cold at -20 in a short skirt and nylon tights, they bring a jacket or tea – it's nice. But we girls are still very confident, strong and independent and we always try to be equal, because we knew what a profession it was and we didn't need special conditions.
Details on the topic
Nanny, seamstress, florist and manicurist talk about their profession
Nanny, seamstress, florist and manicurist talk about their profession
About work and stress
My working day on a movie or TV series lasts 12 hours or 10, if it's an advertisement or a music video – but it's different. During this time you need to prepare, especially if the trick is complicated or there is equipment, otherwise it can end in an accident. The stunt director must be present on the site – he is responsible for the safety of the stuntman and the whole team. It is always better to work with a director in a team: the more experience he has, the more beautiful our risk to life looks on the screen.
Probably the most memorable shot was for the movie "Sober Driver", because there were a lot of difficult car tricks. Now they often save, and rarely manage to work in a project where you can ride a good car and perform various tricks – and this is the coolest thing.
When your emotional state directly depends on how well you do the work, there can be a lot of stressful situations. After all, I need to calculate on the spot how to do this or that trick, and not every one of my best attempts will end up in the film.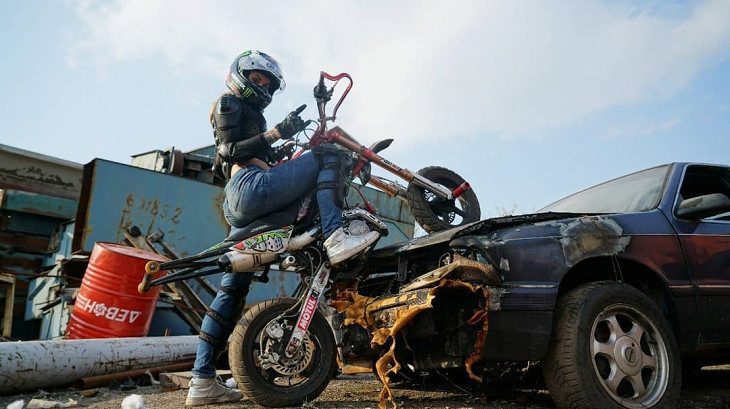 When you do tricks, a lot can go wrong. For example, I need to skid or drive at high speed, and I am given a city car that is not adapted for this: the brakes do not work, the gearbox burned out. Or you press the gas, and the car does not go – it remains only to tell the director on the walkie-talkie that it's not me bad, and the technique is not obeyed. At such moments I understand that little depends on me here, I need to adapt – and I calm down.
Even during work we can not get hysterical, panic. In difficult times, this reaction slows down a bit, which leaves my brain cold – and I can still keep the situation under control. And already on the shore let the realization come that if everything turned out wrong, I could die.
We are not talking about weaknesses on camera, because the stuntman is a superman who is not afraid of anything and can do anything. But after work, we become ordinary people of flesh and blood, like other participants in the filming process, so only meditation and reflection on the work help. But I became incredibly stress-resistant and unpretentious – I'm not afraid of anything. I will be equally comfortable in a five-star hotel and in a dugout.
About the community
Stuntman is a respected profession, and we are treated well on the set. It is impossible to work and risk your life with those who are unpleasant to you. If I do a trick, I have to trust the team 100% and understand that nothing will happen to me. If there is even the slightest confrontation, there may be problems with the elements. When there is a risk to life, your team is more than family, we must trust each other completely, so I have many friends among colleagues. My friends and I are also going to celebrate March 8. And on this day it is important for us to show that we work in a masculine, tough profession and are not inferior to guys, but we are very feminine.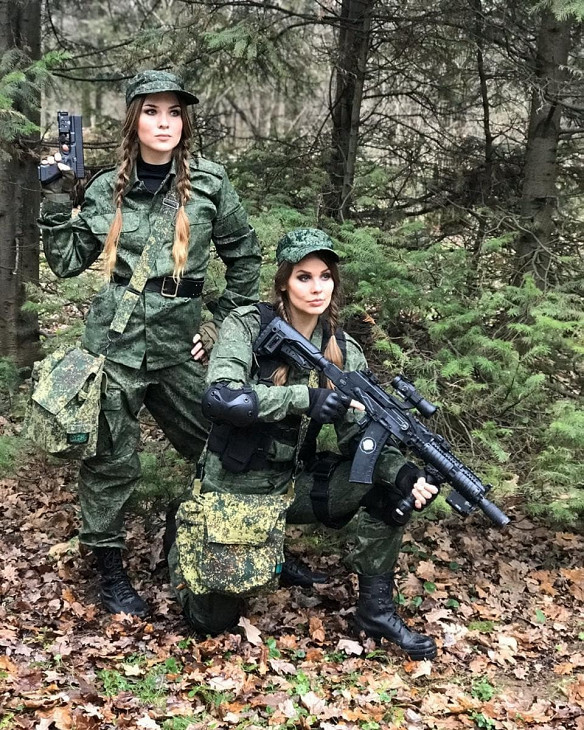 But still there is a feeling that since the work of the stuntman is invisible, so are we. Actors often post videos with tricks or dangerous scenes on their social networks to raise their ratings – and few people understand that stuntmen do it, because of which you feel isolated. Now the situation has improved because the Stunt Guild has appeared. She organizes meetings, we celebrate a professional holiday and receive awards for the best trick.
It used to be unclear how to evaluate professionalism: you can lie in resumes and social networks. It was that the stuntman was invited to the site, and he could not perform the tasks, and the filming process slowed down. And now the guild issues certificates – this is a guarantee that a person can really work. There are no general exams, as everyone has their own specialization. The stuntman needs to provide a filmography and fill out an application signed by at least three industry-leading stuntmakers.
About the reaction of others
Since I have been working for a long time, my relatives have become accustomed to my profession. And they treat her like this: "There are drivers, there are call center operators, and our Zhenya is a stuntman." Nourished German, this same work, as and all, and nothing terrible.
But at the beginning of their careers, their reaction was different. I kept hearing the phrases: "Find a normal job", "You do nonsense", "What will you do in old age? And in five years? " I was pressured from all sides, they said that I would not succeed, that I would not feed myself, "I will live a wolf's life, wandering in an incomprehensible place, without stability and ground under my feet." And my mother was constantly worried that something might happen to me. I just said, "Guys, let's figure it out myself."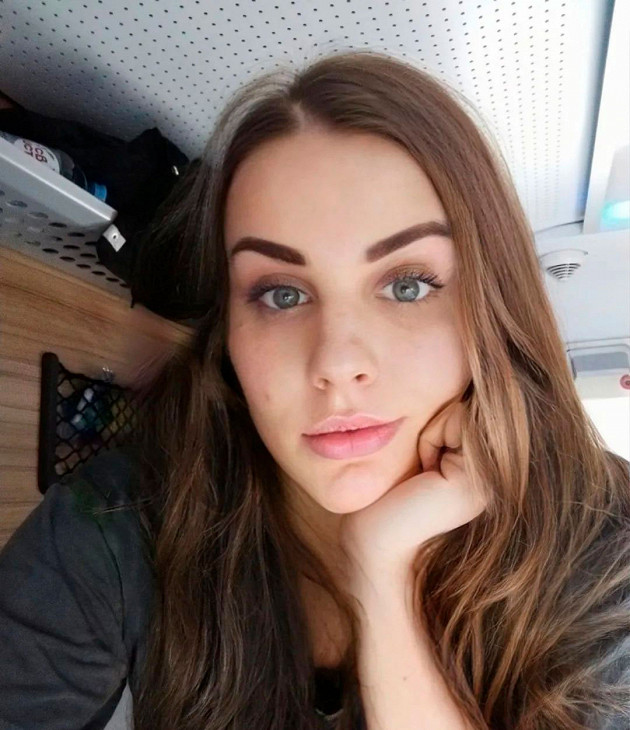 But after 12 years, everything changed: the environment got used to it and stopped tormenting questions. And strangers in the comments began to write how lucky I was to do what I liked, that I got into the movies. Only I'm not "lucky enough to realize my dream" – it's quite hard work and way.
About money and the benefits of work
It is quite profitable, but seasonal and unstable work: you can earn a lot in a short time, and then little or almost nothing. Of course, some projects go all year round, but in winter they are much smaller. At the same time, if you are a professional, your work will never leave you. Although it happens that it becomes more difficult to get from ‑ for new stuntmen and directors who have just entered the market and can bring down prices. Teams decide to save and hire them – but this is often overlooked because there is not enough experience. As they say, at the beginning of our career we do difficult tricks to then fall off a chair for big money.
I love my profession not because of money, but because there are never the same roles in cinema and I am not bored. Even if I have the task of skidding, I will always do it differently. There will be different speeds, cars, pavement – and these are all parts of the problem that needs to be solved before shooting. And with the film crew you can visit beautiful places in Russia and abroad, where people are not taken with the usual tours.
Details on the topic
"We were told that this was our last training session": the story of football players from Afghanistan
"We were told that this was our last training session": the story of football players from Afghanistan