Domestic streaming video service Premiere has published an emotional poster of the second season of the post-apocalyptic thriller "Epidemic" and at the same time announced the exact date of the return of the series on small screens. Fresh episodes of gloomy fiction will begin on April 21.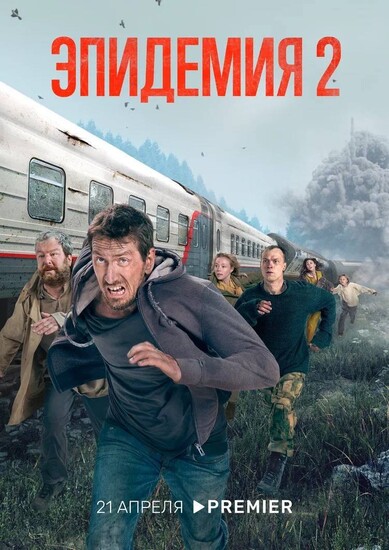 Kirill Kyaro, Victoria Isakova, Mariana Spivak, Yura Borisov, Alexander Robak, Natalia Zemtsova, Eldar Kalimulin and Victoria Agalakova are involved in the continuation of the multi-series hit based on Yana Wagner's novel "Vongozero" about life in the deadly virus epidemic.
Dmitry Tyurin is in charge of directing the second season, and Roman Cantor is in charge of the script. For the production process – studio 1-2-3 Production.
if (getCookie ("isOverlayWatched") == undefined) (let invoked = false; window.addEventListener ('scroll', function () {if (window.pageYOffset> 500 && invoked == false) {console.log ('test'); invoked = true; adfoxCallOverlay = function () {window.yaContextCb.push () => {Ya.adfoxCode.createAdaptive ({ownerId: 389280, containerId: 'adfox_164568367444831502', params: {pp: 'bsgx', ps: 'fmlm', p2: 'hndz'}, onLoad: function (data ) {console.log (data); console.log ('Overlay loaded');}, onRender: function () {setCookie ('isOverlayWatched', 'true', {'max-age': 21600}); console. log ('Overlay rendered');}, onError: function (error) {console.log (error);}, onStub: function () {console.log ('Server return no ad');}}, ['tablet', 'phone'], (tabletWidth: 1023, phoneWidth: 768, isAutoReloads: false})}); }; makeAdfinityOverlay (adfoxCallOverlay, 8, 0, "adfox_164568367444831502", 300, 250); }}); }