– Paul, does the figure of Father Korney Chukovsky remain a mystery? Who was this man?
"Everything has been clear for a long time." The first volume of the 15-volume collection of Chukovsky's works opens with an autobiographical essay entitled "About myself." Korney Ivanovich wrote this text in 1964. It says: "… I was born in St. Petersburg in 1882, after which my father, a St. Petersburg student, left my mother, a peasant from Poltava province; and she and her two children moved to Odessa. Probably, her father initially gave her some money for raising children: I was sent to the Odessa gymnasium, from the fifth grade of which I was unfairly expelled. "
This "St. Petersburg student" seems to be Emmanuel Levenson, a young man from a prosperous family. I refer you to the works of the wonderful Odessa local historian Natalia Panasenko and the biography of Korney Chukovsky pen Irina Lukyanova. And I will add that the unusually sad description of the late "non-meeting" of the son with the father is vividly described in Lydia Chukovskaya's book "Memory of Childhood". The trauma of "illegitimacy" never healed in Korney Ivanovich.
– "In every way avoid attributing the status of a victim" – can these words be attributed to Chukovsky, who did not advertise his simple origins, and, as far as we know, never speculated on the topic of "rising from the bottom"?
– He did not attribute any "victim status" to himself, but, according to the diary, he repeatedly fell into a state of despair. And it was because of something: relatives and friends died, books were banned, he was beaten in the press for one reason or another. As for the bottoms or ups, I will remember only one printed shock: when he read "Other Shores" by Vladimir Nabokov (Chukovsky knew the author as a boy), where he, based on his father's stories, put Korney Ivanovich in a somewhat ridiculous position.
"I received an excerpt from your friend's memoirs," he wrote abroad to his correspondent (by the way, it was a hoax, but this is another conversation), "and I can't imagine why and over what [Набоков] mocks. Indeed, I did not have the governors he had, and I know English by heart. He was a barin, I was a painter, the son of a laundress, and if in my youth I read Swinburne, Carlyle, Macaulay, Samuel Johnson, Henry James, this happiness was a thousand times harder for me than for him. Of course, this does not prevent me from treating many of his works with love, rejoicing in his literary success – 65 years of literary work have taught me not to make personal relationships in the evaluation of works of art, but I'm sure no one who knows me will believe the evil invention of the famous author … »
Shortly before his death, Chukovsky studied Vladimir Nabokov's four-volume commentaries on Eugene Onegin and wrote a rather sarcastic review of them (beginning with words of great respect for this work and the commentator's talent). However, this text was published only after Gorbachev's perestroika.
– And what "evil fiction" Nabokov is talking about Chukovsky?
– Nabokov wrote that when a delegation of Russian writers and journalists was in England before King George V, Chukovsky, violating all the rules of etiquette, approached the monarch with the question: how does he feel about the work of the then disgraced Oscar Wilde? Moreover, the author of "Lolita" walked on the accent of Korney Ivanovich.
In defense of Chukovsky, I can say that in 1922 Korney Ivanovich published in St. Petersburg an elegant critical book called "Oscar Wilde", a biography of his fate and skills. Nabokov did not write books about Wilde (laughs).
– Conservation of the situation in the Peredelkin house – how did this process go, is it possible to "grab the story" at all? And what is the role of Lydia Chukovskaya here?
– Her role, as you say, cannot be overestimated. If it were not for Lydia Korneevna and her daughter Elena Tsezarevna, there would be no museum. One of Chukovskaya's journalistic works was called "Kuokkala – Peredelkino" (1995), where she told in detail how everything was. This wonderful essay is posted on the website Chukfamily.ru. After all, no one thought of any museum at first, but Chukovsky's readers soon came to the house, and she realized that this was their will, and that this will was sacred. Five years after her father's death, Lydia Korneevna was expelled from the USSR Writers' Union (for "open letters", support for Solzhenitsyn and Sakharov, for many things), and the fate of the museum hung in the air. But the house survived.
By the way, the first printed edition, where the fate of our museum – albeit briefly, but was told – is "Moscow Komsomol". In the summer of 1987 (Lydia Korneevna was still banned at the time, the amateur museum was under trial "for eviction from illegally occupied premises"), I wrote a simple note "Forest House" and brought it to the editors. I remember how the legendary Natalia Dardykina smiled and looked at me intently, meeting the mention of Chukovskaya's name in the text. The note was printed. This was one of the first mentions of Lydia Korneevna in our press – in a decade and a half. Thanks to your editors, I keep this clipping carefully.
– What do you say about Chukovsky as a linguist? Is it true that Ukrainian origin forced him to study the language and this resulted in the book "Living as Life"?
– No, he began to write about the Russian language not because of Ukrainian origin. Chukovsky was simply very interested in this topic, which he addressed in the 1910s. One of the articles that preceded the future "Living as Life" (1962) was called "The New Russian Language". This is about the mind-boggling vocabulary of the NEP times. He was amazed, if not admired, by the words of the Soviet man. He was indignant and rejoiced at the same time. I wonder what he would say about the current newcomers? Personally, I am grateful to him for diagnosing and naming the current and still language disease – "clerical". This, if you remember, sounds something like, "What are you crying about, girl?"
As for Ukrainian origin, the legend has survived (he himself translated it) that the poet Sergei Gorodetsky in one of his early lectures meticulously wrote down on paper how many times Korney Ivanovich was wrong in his accents or found in his intonations – his mother's Poltava roots. After receiving this piece of paper, Chukovsky worked well with dictionaries and later spoke fluent Russian. Quite plausible, in my opinion.
– In the book of children's pearls "From two to five" are all the findings of Chukovsky on the observation of child psychology and child speech? Are they all published?
– During his life, this book, which before the Bolsheviks was called "Mothers of children's magazines", and then "Little Children", was published 21 times. At one time, by the way, it was banned for ten years as harmful. After the death of Korney Ivanovich, it always – an appendix – includes an amazing (alas, unfinished) death essay – "Confessions of an old storyteller." Lydia Korneevna, who prepared this text for publication in 1970, had to remove her surname as a publisher (due to exile). This unique book has changed from edition to edition. I dream of scientific works on this topic.
– How fully researched is the writer's archive? Is it possible to find large works?
– There are no big ones. The 15-volume is quite representative: Elena Tsezarevna Chukovskaya and the famous philologist, Doctor of Science Evgenia Viktorovna Ivanova made a powerful publication. But unpublished letters, as far as I know, are a sea.
– Can there be finds in the archives of special services?
– This is not a question for me. Ask them yourself. I was not interested.
"Who did the beasts submit to?"
– I think it's a collective image. But since we know that the tale was created in 1922 (those who like to talk about the "Stalin trail" do not know about it), it is possible that Trotsky's sharp mustache was "printed" in it a little. EV Ivanova wrote about this very convincingly. Trotsky did not like the literary critic Chukovsky, scolded him in his pre-revolutionary articles, however, like Lenin. Another thing is who and how this poetic tale influenced. I share the opinion of those who believe that she "appeared" in Mandelstam's famous "anti-Stalinist" poem: "Cockroaches laugh at his mouth, and his shins shine." Korney Ivanovich had known Osip Mandelstam since pre-revolutionary, Kuokkal times. Chukovsky's diary contains a charming description of how Mandelstam visited Chukovsky in the hospital in the 1920s and praised his book on Nekrasov.
– Why was the translation of the Bible for Children, edited by Chukovsky, not published even during the "thaw"? How religious was Korney Ivanovich?
– The "Tower of Babel" you are talking about was not a "translation of the Bible", but an attempt to adapt for children in Soviet conditions some of the main story lines of the Old Testament. To make it easier for children to walk through galleries and Hermitages, that is, simply put, to somehow introduce them to world culture. The book was being prepared for publication, God had already been replaced by "the wizard Yahweh", and the words "Jews" and "Israel" had been removed. But then Korney Ivanovich gave an interview to the newspaper "Trud", and this was noticed by Chinese comrades. They scolded the "old revisionist" in their press, which was quickly delivered to Moscow and translated into Russian. In general, our people decided to reinsure themselves and put the publication under the knife.
This is an interesting story.
As for religiosity, the answer is no. I seem to have regretted it sometimes. But the soul was in him: restless, alive, in his own way very "religious". He strongly believed in the idea of ​​enlightenment, especially for young children. And this faith was, I think, not material, but almost spiritual.
He guessed his mission was to give people good books, whether they were fairy tales or a monograph on the art of literary translation. He was always ready to give. Living in a rather painful time, fighting for his existence in literature, agreeing to various compromises and self-deprecation, I can say with confidence: he was never a collector. And he looked at people of art, at creators with surprise and delight.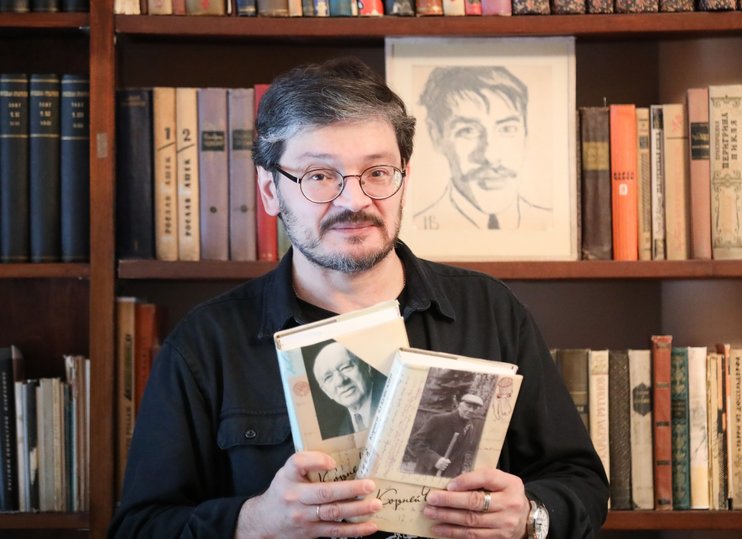 – What works of Chukovsky were written in Peredelkin?
– The last great tale "The Adventures of Bibigon", a book of memoirs, more precisely, literary portraits of "Contemporaries"… Then – "Living as Life", late Nekrasov and Chekhov's works, "My Whitman" – in its final form. Made a bunch of reprints. A lot. After his wife's death in 1955, he moved out of town for good.
– How to understand the phenomenon of his "multi-machine": poet, novelist, editor, linguist, literary critic, critic, translator, psychologist – all you can not list?
"He said somewhere, 'Take my pen away and I'll stop breathing.' Maybe this. And also – incredible diligence, thirst for self-education and unquenchable interest in making discoveries in various literary fields. It is astonishing that he succeeded in everything unbelievable: to become a national writer in some part of his creative nature (I mean fairy tales, of course). The lines of his poems can be effortlessly repeated by millions of people who have spoken Russian since childhood. After all, they read it all aloud – in infancy. Now they read it aloud themselves. And there is someone to read, as you guessed – millions of kids. In time, I think, his poems will finally become folklore, without losing their authorship. After all, who among us does not know these two words: "Roots Chukovsky"?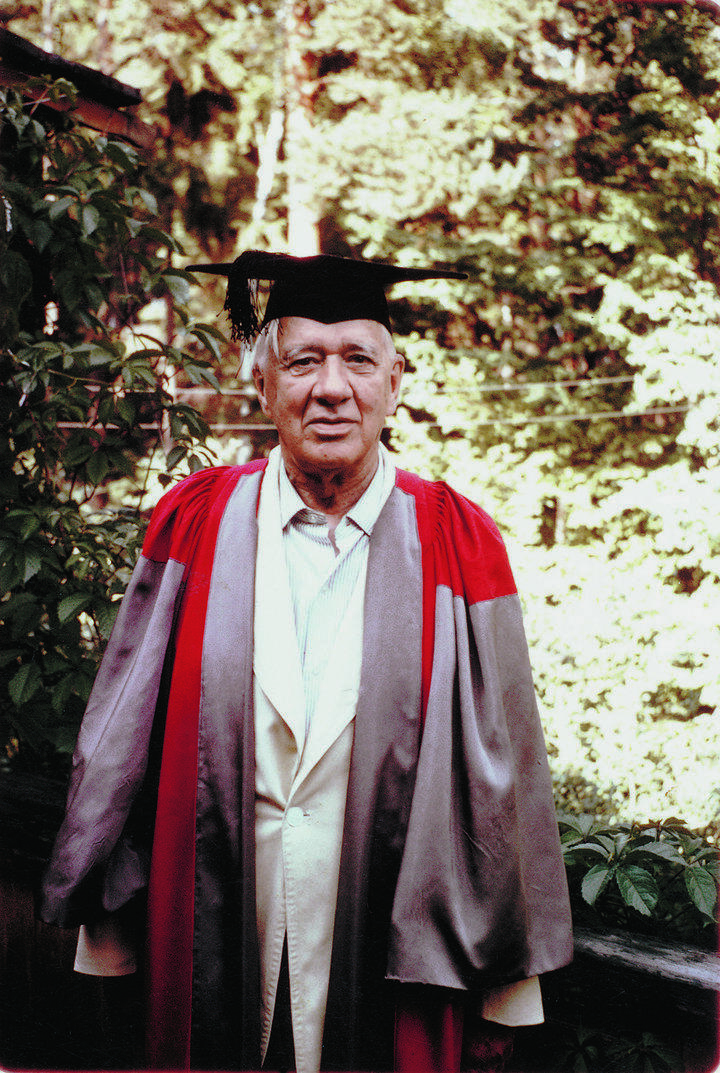 DIRECT SPEECH "MK"
Sergei Agapov, head of the Korney Chukovsky House-Museum, student, assistant and faithful colleague of Lydia Korneevna Chukovskaya:
– More than half a century, as Korney Ivanovich is not with us. Many literary destinies have gone down in history during this time. And the interest in Chukovsky and his books, I judge by the flow of visitors to the house-museum, is growing and growing. Why? It seems to me that over the years a wonderful feature of Korney Ivanovich has been revealed: his boundless love and sympathy for people, the desire to selflessly share with them the joy of joining the domestic and world culture.