Bombora Publishing House continues to delight fans of popular game universes with new books. "Resident Evil. The Abode of the Evil of the Gaming Industry "by Alex Aniel is permeated with stories about how the idea of ​​what happened in Capcom during its creation was born, and what good luck with the failures awaited the franchise. In the publication you can find excerpts from interviews with developers and exclusive facts.
Resident Evil, being one of the founders of the Survival Horror genre, quickly gained an army of fans, one of whom was the future author of the book. The game inspired the 13-year-old so much that he even learned Japanese and moved to Tokyo, where he collected insider information for ten years.
From this edition you can learn:
about the development of the horror genre and the formation of Capcom;
what game was originally planned, back in the eighties;
how the authors came up with the stories and what problems they faced;
how Resident Evil's unexpected and unprecedented success saved Capcom from bankruptcy;
how the game developed on different platforms and what critics said about it.
Readers will be able to follow the entire history of the franchise: the publication includes information not only about the ancestor, but also the subsequent games in the series, ending with remasters and the recent RE: Village. The book is written in simple language, which gives the impression that your friend has decided to share new gossip about common interests.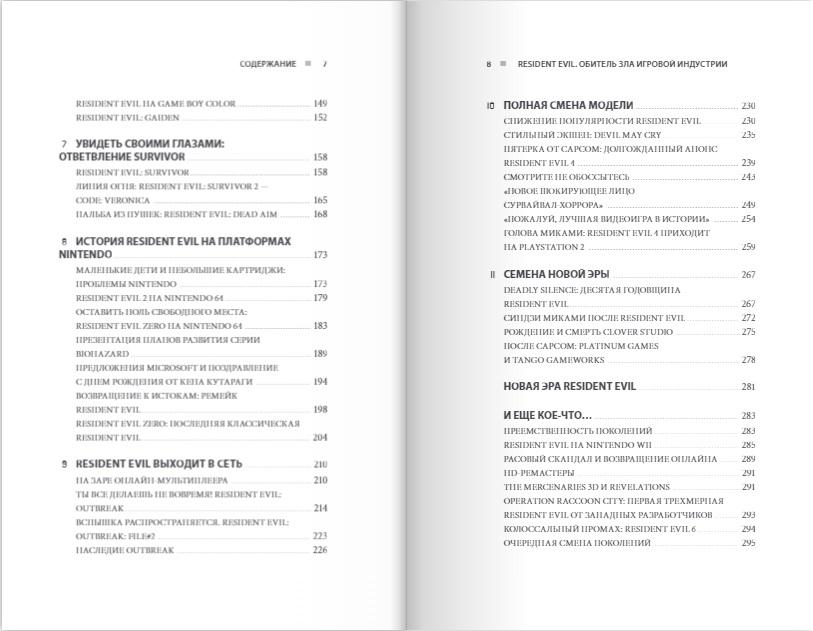 "Resident Evil. Abode of the Evil of the Gaming Industry "will be appreciated not only by fans of the franchise and Capcom, but also fans of immersing themselves in the game worlds. By the way, exclusively for Russian readers, Alex wrote an additional chapter, which is not found in publications for other countries. The 320-page book is available both electronically and hardcover.