Lyudmila Gurchenko was a role model for millions of fans. The actress was not broken by personal trials or health problems. For almost two decades, the star was accompanied by her husband Sergei Senin, who dedicated every day to her. It was he who witnessed the last minutes of the legend's life.
You can discuss the latest news in our Telegram, VK, Яндекс.Зен
"Sergei Senin said that on March 30, the day of her death, Luce had a dream that she got up. She had not walked for a month and a half after a hip fracture. And that day I really got up and took a few steps. And a couple of hours after such a joyful victory – a sudden tragic finale. Serezha says that they sat, discussed the script of her new film, Lucy drank tea, ate her favorite cheese sandwiches. And a minute later she died. The tea has not yet cooled down, the sandwich is not eaten, and there is no person, "a close friend of the family, Stas Sadalsky, told subscribers in his personal blog.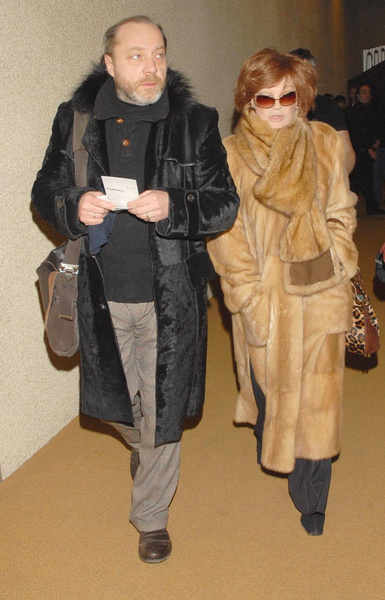 After Gurchenko's death, Senin could not come to his senses for a long time. He later decided to dedicate his life to preserving the memory of his great wife. He created an apartment-museum, which quickly became popular with movie connoisseurs.
don't miss itAfter death. What became known about the past of Lyudmila Gurchenko and the fate of her family
"I admire Serezha and his attitude to everything related to the name of Lucy Gurchenko. In their apartment, where everything is reminiscent of her, he made a stunning museum. Museum of the actress. I adore such love. Here is a vivid example of what does not happen or happens once in a million. And he never dies, "Sadalsky concluded.
We will remind that Gurchenko searched for personal happiness for a long time. The actress has been married many times, but all her marriages inevitably ended in painful separations. As a result, only Senin was able to brighten the life of the artist. In the interview, Lyudmila Markovna always thanked the chosen one for his boundless support.
Photo: Legion-Media