Sony has repeated the mistakes of the movie "New Spider-Man 2" with "Morbius"
Franchise Spider-Man from Sony Pictures got a whole new life thanks to the studio's partnership with Marvel Studios over the trilogy "Spider-Man: No way home".
Peter Parker and Tom Holland's films were directly related to and focused on the Marvel cinematic universe, but Sony Pictures used this character as a backdoor reboot of the entire Spider-Man franchise. The studio launched a separate film universe with "Venom"trying to implement plans that stalled after "New Spider-Man 2"but she makes the same mistakes…
Below are the spoilers for the movie "Morbius"!
STUDIO CONTROL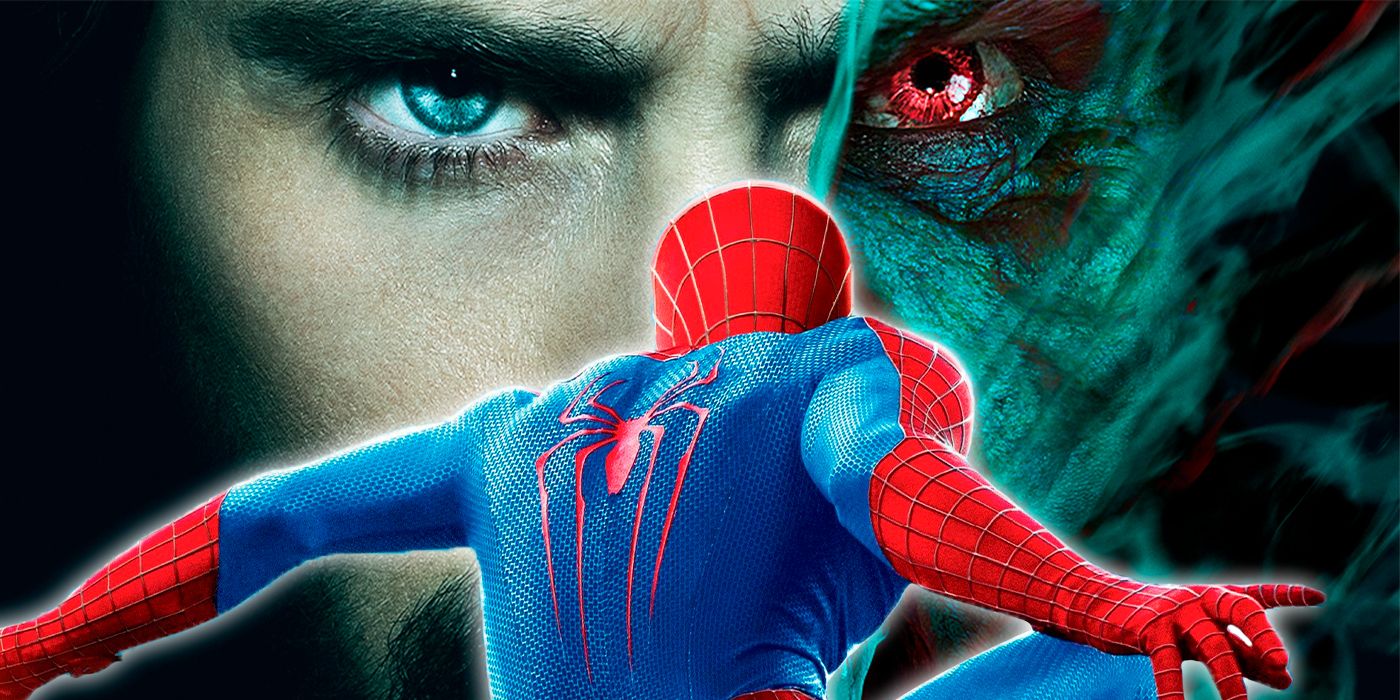 The first thing that is clear from the SSU movies we've seen so far is that Sony still controls the development of Marvel blockbusters, instead of trusting the vision of talented directors. Venom, Venom 2 and Morbius looked and felt like second-rate works – cut to the simplest, most basic formulas of superhero movies. They are more like a collection of company management notes than related stories, and the only attraction is the talented actors and many favorite characters.
This has happened before. Sony has been intervening (read: destroying) Spider-Man movies since they imposed Venom on Sam Raimi's Spider-Man 3, which led to the collapse of the popular franchise. The same thing happened with the reboot "New Spider-Man". Now something similar is happening with the new movie universe. As the director admitted Morbiusthe studio was finalizing the film after he shot it.
HURRY WITH THE DEVELOPMENT OF THE UNIVERSE
Franchise "New Spider-Man" collapsed under the weight of hasty attempts by Sony to prove that Spider-Man can give birth to an entire universe to compete with the MCU. "New Spider-Man 2" laid the foundations for future films, including film "Ominous Six". As Marvel Studios understood from "Iron Man 2", trying to show too much is a bad move. Achieving the goal purposefully and gradually – this is how it is done.
WITH "Venom" it seemed that Sony was really learning from past mistakes. Anti-hero characters such as Venom, Morbius and Craven the Hunter first had to get soloists that could lead to a crossover. Scenes after the captions Morbius immediately hint at the Ominous Six, not having time to introduce all the other members of the team.
NEED KEVIN FAIGI
This was clear even when "New Spider-Man" failed to launch a common universe: Sony needs Kevin Faigy. And it's not Amy Pascal or Avi Arad – the two people who launched the studio's franchise. The presence of the head of the large series proved to be a key element that distinguishes Marvel Studios from both Sony and DC / Warner Bros. At some point, studios should take note of this. When creating such film universes, you need to give guidance to a small group or one person, which will achieve results.