64th Annual Award Ceremony Grammys took place in Las Vegas on April 3, 2022. On March 15, it was confirmed that BTS will perform at the ceremony.
Speech BTS on Grammys has been a dream since 2018, and although "Butter" was not their first appearance at the awards broadcast on television, it was their first personal appearance. Undoubtedly, a lot of effort and ideas were invested in it, and, apparently, diligence BTS paid off.
See also: The rock band WEAVER has announced the forthcoming disbandment
Rolling Stoneone of the largest music magazines, directed "Butter" BTS for 13th place in its updated list of "25 greatest Grammy performances of all time":
"One night in Vegas: BTS took the stage like a James Bond superspy squad in Rat Pack suits. Their big Grammy moment is long overdue – during the pandemic, they broadcast long distances from Seoul, and in previous years, they became the kidnappers of the show in just a few seconds of air time. But they were burning with their confidence and charisma. "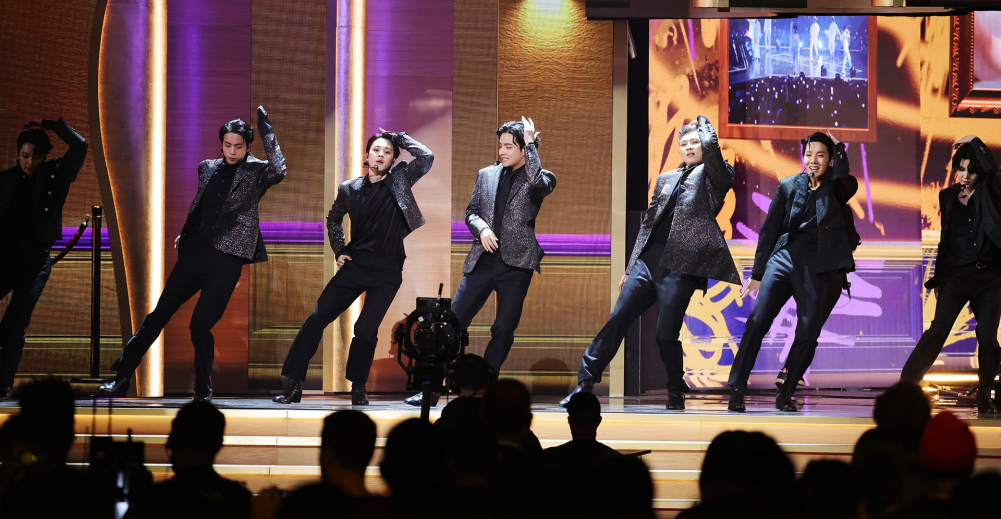 Congratulations BTS!!
Anjali © YesAsia.ru