Painting by Alexander Aster.
Provided by altapress.ru.
It all started with hip-hop
Alexander lives in Barnaul. As a child, he loved to watch, as the elder brother Sergei photoshop the head of the transformer to the head of Monica Bellucci. Little Sasha found this skill very useful, so Sergei taught his brother the basics of Photoshop on their weak computer.
Now Alexander is 20 years old. Last year he earned 2.5 million rubles for his paintings. The rock band Anacondaz worked with him, calligrapher Pokras Lampas, rapper Legalize and others. Alexander Asterr – famous digital artist.
Alexander Asterr,
digital artist:



I spent a lot of time in Photoshop. He used his skills for a variety of purposes: to make a funny avatar in "My World", to nail a meme in a hurry. Skill gradually developed, but I never positioned it as a full-fledged hobby or hobby.




I had no idea to become an artist. It was something of a minor skill, how to whistle or quickly turn the handle in your hands.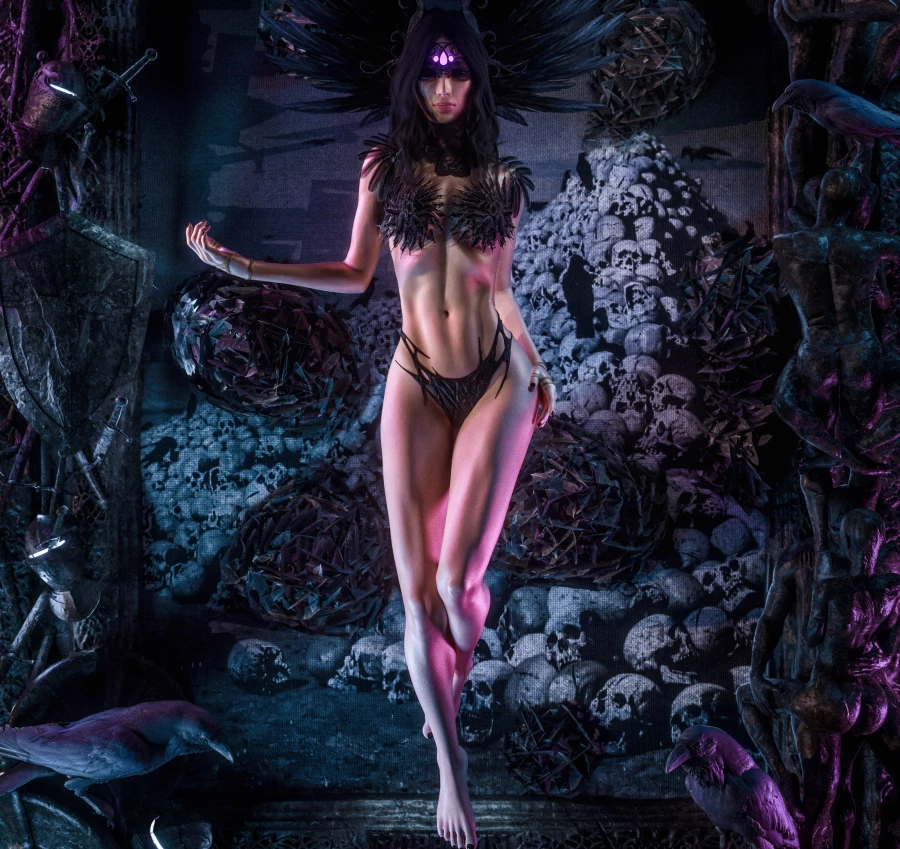 Painting by Alexander Asterra Morrigan.
Provided by altapress.ru.
In the 7th grade, hip-hop culture entered his life with a big step. He became interested in rap, began to write it himself – dreamed of becoming a famous musician.
Alexander Asterr,
digital artist:



When I recorded my first track in the studio (ух, I hope, it will never be heard!), then I understood, that you also need a cool cover. After rummaging through the public on Vkontakte, he realized: to make a cover, need to pay money. I have them, of course, was not. A fateful thought came to my mind: "So I know how to work in Photoshop, why not make a cover yourself?".



The cover turned out to be no worse than the designer ones. Then he decided to become a covermaker (creator of music covers).
Alexander Asterr,
digital artist:



From 2017 to 2021, I developed in this industry and began to earn a stable 20-25 thousand rubles a month.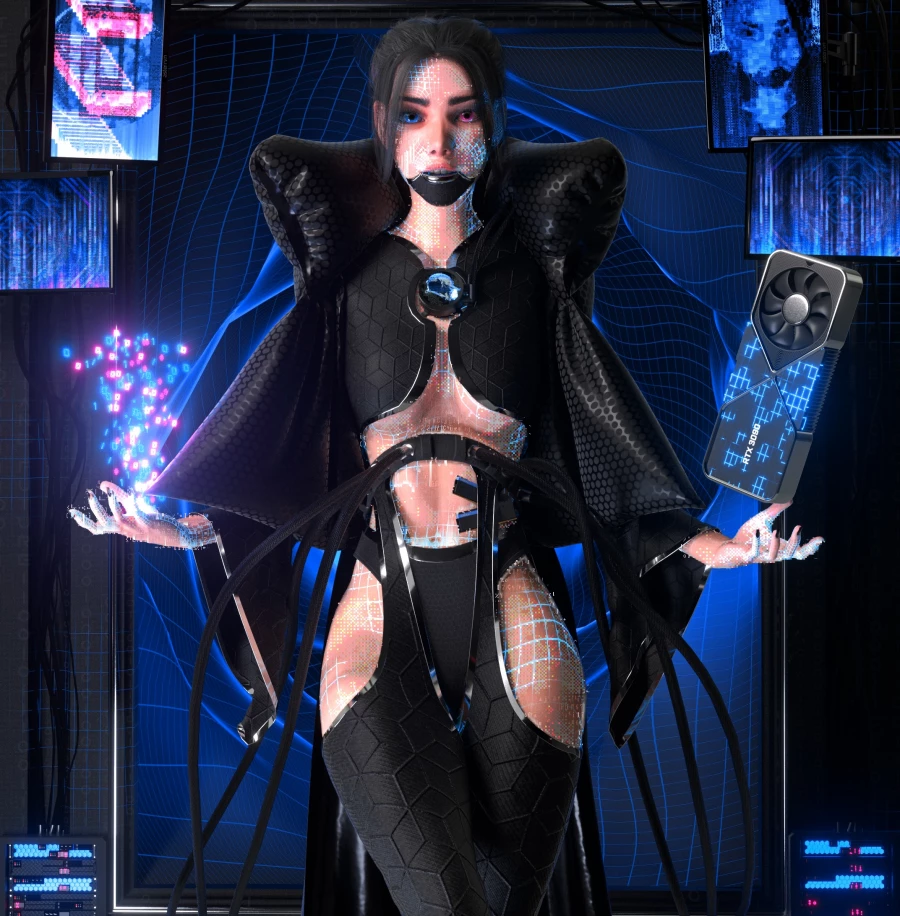 Painting by Alexander Aster.
Provided by altapress.ru.
After some time, interest in music covers disappears. Alexander is finally leaving the industry in 2021, continuing to work not as a designer, but as an artist.
Digital art
His first independent art was published in 2018. Since then, Alexander has been engaged in visual arts. Digital art still remains "pictures on the Internet" for many. But in 2021, the NFT market reached Russia, and the situation has changed. Big money began to circulate in this area.
Alexander Asterr,
digital artist:



At the beginning of 2021, I learned from the story of my favorite artist, Steppe Brickspacer,, that for my work I can get millions. A kind of board of digital artists was organized in the Clubhouse room, as I jokingly call them, "Five Fathers of Russian NFT".




This is Brickspacer, Nikita Replyansky, Paint Lampas, Nikita ElizareVFX and Afterform. For 14 hours a day, the channel discussed, what is "ENEFTE" and what to do with this animal.



Internet. Computers.
CC0
Then, at the Clubhouse, Alexander received a clear plan of action and created an account on Rarible (platform for NFT artists). There he began to earn money.
Help
NFT is a digital analogue of a document, certifying your right to an object. With it, you can put a picture or anything on the NFT market and sell it to someone in the collection. Authorship will be established, but the picture will no longer belong to you. Thus, on the Internet you can finally own something – the property is registered in the certificate.
Previously, galleries did not favor digital artists and were in no hurry to recognize them, that this is also art. The problem of authorship was solved by NFT, giving digital artists the opportunity to gain additional value for their paintings – to sell art. Over time, digital paintings have appeared in galleries.
Thanks to the NFT market, digital art has been awarded the title of "work of art". Possession of such a picture has become an indicator of prestige. Like an expensive watch or a yacht.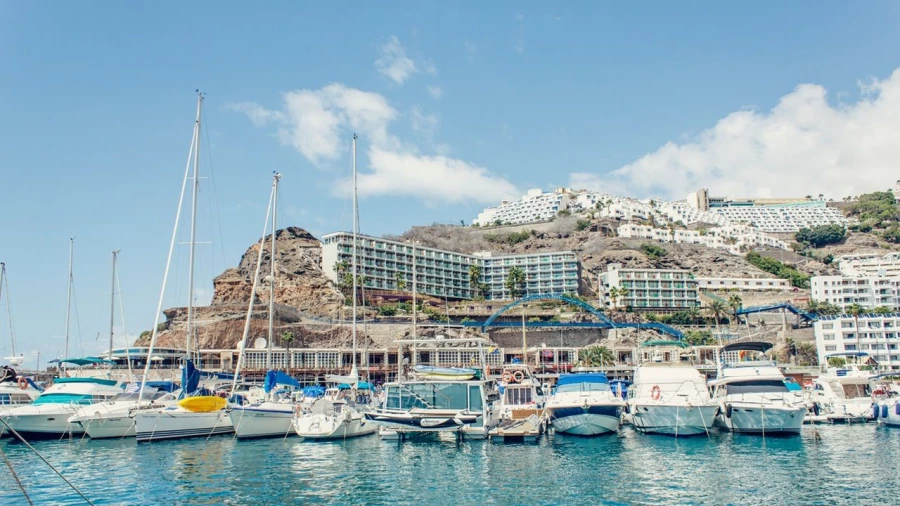 Yachts. Mediterranean sea.
CC0
Since the trend came to Russia late, collectors do not understand, why do you need NFT, and brands – how to work with it correctly. Why is it profitable at all? Last year, Alexander gave lectures in Russian cities (Moscow, Kazan, Nizhny Novgorod).
There he told, what is NFT, and how this market works in general. In addition, Alexander himself collects other people's works.
Alexander Asterr,
digital artist:



You can take a walk according to my digital gallery. I have a rather modest collection, however, it is extremely valuable – it contains the works of my favorite artists: Nikita Replyansky, AVE associations, Lampas decoration, Andrei Berger, Denis Rossiev, Rvyaltsevvvvv, GRGY and the guys from +111.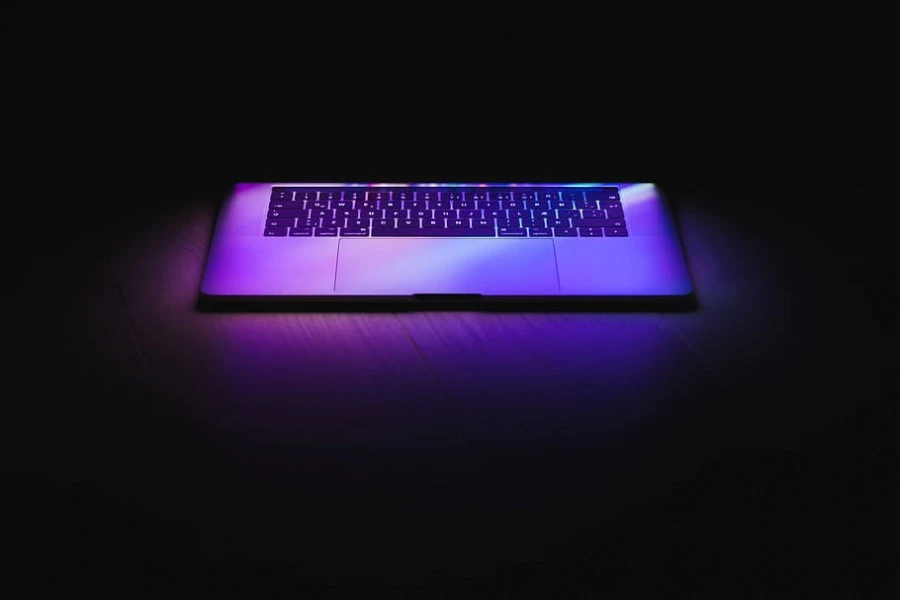 Computer, laptop.
CC0
"New Luxury"
3D art is not a cheap pleasure for those, who admires them, and for those, who creates it. It's not just about expensive monitors and processors. It takes a lot of time for a 3D illustration to go beyond a "creative workshop".
Alexander Asterr,
digital artist:



Digital canvas rendering can take up to 15-30 minutes per frame. And the animation itself consists of 300-800 such frames. It is not difficult to count, how many hours it takes to save in general.




And to speed up this process as much as possible, you need to either pay render farms, to have them do it for you, or invest in "iron". I used to just throw projects at the farm and get a finished job in literally an hour for 5,000 rubles, and not in a year. Then I bought good equipment.



The desktop is the heart of the digital artist's office. Alexander spends most of his life behind him, sometimes not leaving the house for days.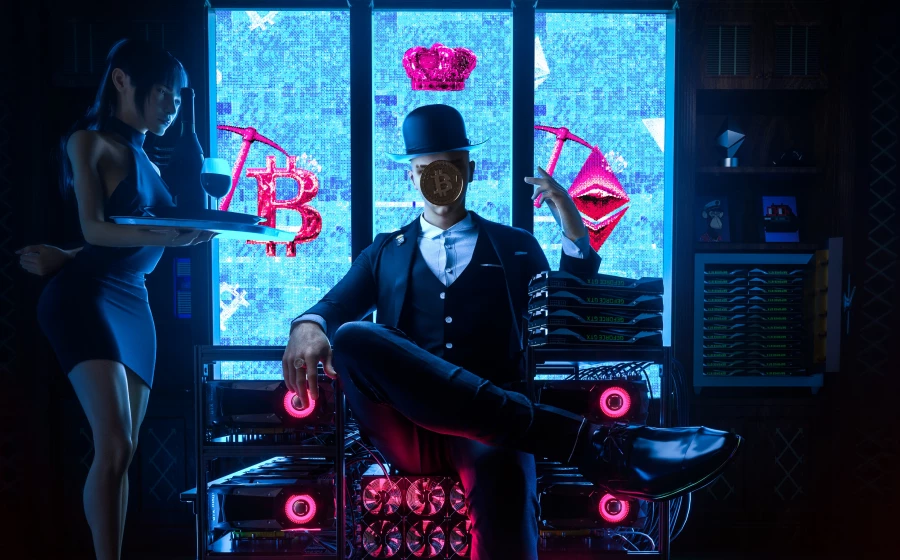 Alexander Aster's painting "New Luxury".
Provided by altapress.ru.
Alexander Asterr,
digital artist:



At the old prices, the PC cost me 700 thousand rubles, according to the current ones, there will definitely be more than a million. This, if you consider only the computer itself. The periphery deserves special attention. For example, Odyssey G9 monitor, 49-inch monster with 5K resolution and elegant technical stuffing, costs 200 thousand rubles. In real life it looks extremely impressive.




However, in addition to the computer, Oculus Quest 2 has recently appeared in my life. These are VR glasses. When they just came to me, I did not shoot them for a week. Children's entertainment becomes a powerful tool for creativity, being in the right hands.



With this technique, the digital artist has created his most precious (at the moment) digital canvas. It was presented at the largest in Russia forum on cryptocurrencies Blockchain Life Digital and sold for 600 thousand rubles. Alexander no longer owns this job, so we can't show it. This is the NFT chip.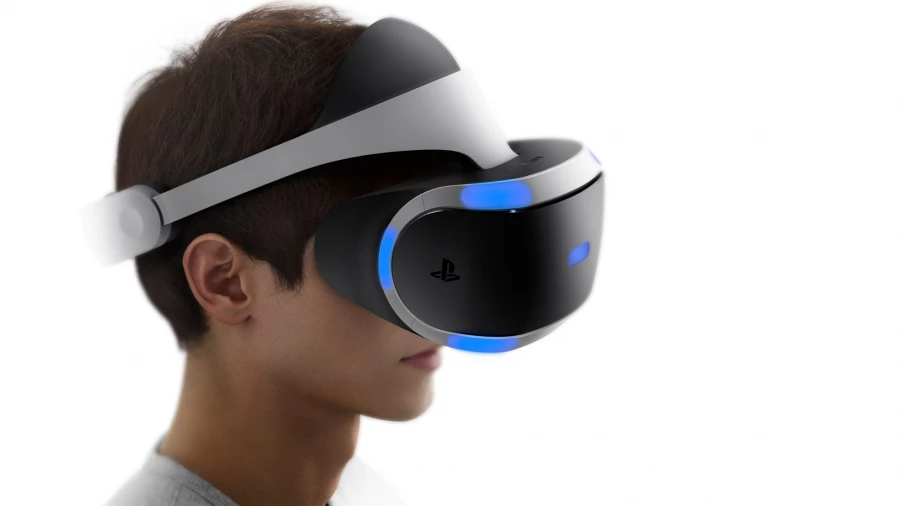 VR headset
CC0
Alexander Asterr,
digital artist:



This canvas is dedicated to the so-called new luxury. In today's world, cryptocurrency has become the new oil. Video cards for mining – the equivalent of gold bars. NFT has become a status indicator, like a cool sports car or an expensive suit. In my painting, I just portrayed a kind of "oligarch" in a new reality.