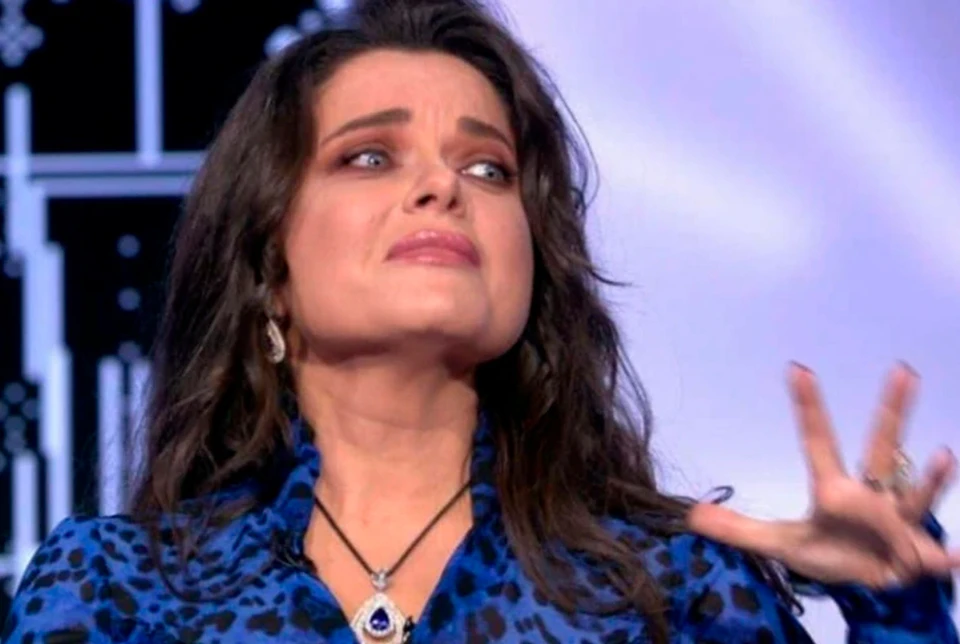 Photo: Footage of the "Secret to a Million" program on NTV
You will not envy Natasha the Queen now. The other day a huge scandal broke out in her family. The singer's husband Sergei Glushko supported Russia's special operation in Ukraine. After that, the son-in-law was rejected by his mother-in-law Lyudmila Poryvay. The singer of the hit "Yellow Tulips" is between two lights.
Unlike many of her colleagues, Natasha Korolyova did not go on vacation or for treatment in another country. The singer is in her cottage near Moscow in the village of Krekshino, occasionally published. Probably the artist has no mood to appear on people.
A few days ago, she literally ran away from Evelina Bledans' birthday. According to rumors, she is now a vocalist is on the verge of divorce from her husband Sergey Glushko. It is said that their relationship has worsened due to a terrible scandal.
Stripper Tarzan made a statement: "The Russian military is the best, the fairest, the kindest. Victory will be ours!".
After these words the Queen's mother publicly renounced her son-in-law. Pensioner Lyudmila Poryvay demonstratively unsubscribed from him on social networks. Tarzan's answer was not long in coming. The artist also removed his mother-in-law from friends.
The Queen's entourage says that her nerves are at their limit. At the 53rd anniversary of Bledans, she was not herself. The actress threw a chic holiday in a restaurant on Rublevka, where all the color of domestic show business gathered.
And only the stripper's wife smiled through force, refused to communicate with reporters of the show "You will not believe!" on NTV and did not even sit at the holiday table. In the midst of the party The queen, who had no face on her face, suddenly left the restaurant.