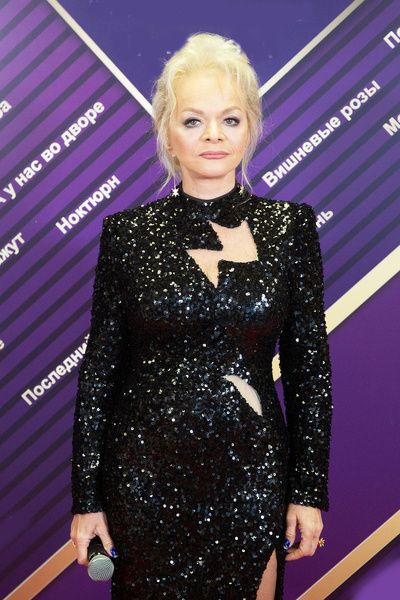 Larisa Dolina, 66, fondly remembered Andrei Mironov. The singer shared previously unknown facts and once again admired the famous actor.
You can discuss the latest news in our Telegram, VK, Яндекс.Зен
"I was acquainted with Andrei Mironov and very well. He had the largest collection of jazz records. He often called me to his home, but I never was, I could not listen. We often met at joint concerts, of course, he was an extraordinary person. He was on stage as he was in life: warm, cordial, impossibly charming. And I don't want to talk about talent – such people are not born twice! " – said the singer on the YouTube show "MuseLoft".
Recently, Larisa Alexandrovna has become more and more open with the public. So, recently the singer told about the acquaintance with Vladimir Putin.
"Yes, I like him in a manly way," Dolina said of the president of our country. – He is smart, it is interesting to talk to him on any topic. I like him and always liked him. The president was at my concert in Sochi, he was a little late, he even sang "Weather in the house" with the whole hall. He is an ordinary person, why should he pass by him? " Said the singer.
don't miss itLarisa Dolina: "Alla Pugacheva is so happy now! I love her very much "
According to the artist, not only Andrei Mironov, but also Vladimir Vladimirovich invited her and saxophonist Igor Butman to listen to jazz. "With our help, Vladimir Vladimirovich fell in love with this music. We even had a small feast, he sang the song "City over the free Neva" very beautifully. Putin sang to the accordion, "Larisa Alexandrovna admitted.
Photo: Legion-Media, frame of the film "Three in a boat, not counting the dog"