The Kobo brand has introduced two new e-book readers – the $ 260 Kobo Sage with handwriting support, and the mid-range Libra 2 model with a waterproof case. Both devices use E Ink Carta 1200 displays and support Bluetooth.
The new Kobo Sage reader has an 8-inch display with a resolution of 1440 × 1920 pixels with backlight ComfortLight Pro, which adapts the brightness and color of the screen to the current time of day. Handwritten notes can be made in e-books and PDF files, and the system is able to convert handwritten notes into printed text. A compatible stylus is available separately for $ 40.
Thanks to Bluetooth support, the Sage model allows you to listen to audiobooks loaded into memory in headphones. For $ 80 you can buy a PowerCover case with a stylus holder, it allows you to automatically "wake up" and "put to sleep" the reader by closing and opening the lid. It has 32 GB of ROM (non-expandable), a 1.8 GHz processor and a USB Type-C port for charging and data transfer.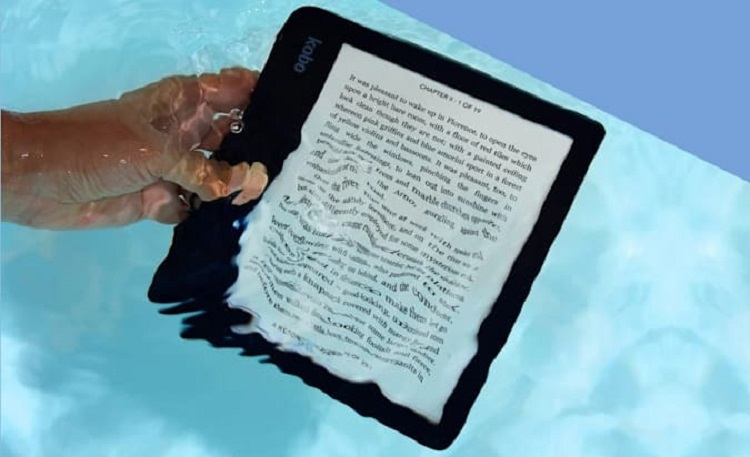 Libra 2 is an updated version of the Kobra Libra H20, equipped with a 7-inch E Ink display with a resolution of 1264 × 1680 pixels and also supports ComfortLight Pro and Bluetooth. The model corresponds to the IPX8 water protection class and can spend up to an hour at a depth of up to two meters without compromising functionality. The novelty is equipped with a 1-GHz processor, 32 GB of ROM and USB Type-C. It is compatible with Libra 2 SleepCover and Libra 2 Basic SleepCover cases for $ 40 and $ 30, respectively.
New devices are considered by many to be an alternative to readers of popular brands such as the Amazon Kindle – they are cheaper, offering comparable functionality. Deliveries are scheduled for October 19. Although Kobo stores have not been found in Russia and neighboring countries, you can pre-order on the company's official international website. Only the Sage model with "free" delivery to Russia will cost not $ 260, but $ 500.
If you notice an error – select it with the mouse and press CTRL + ENTER.