Paralympic champion Marina Litovchenko was outraged by the gifts, as well as the difference between the cash prizes for Ukrainian Olympians and Paralympians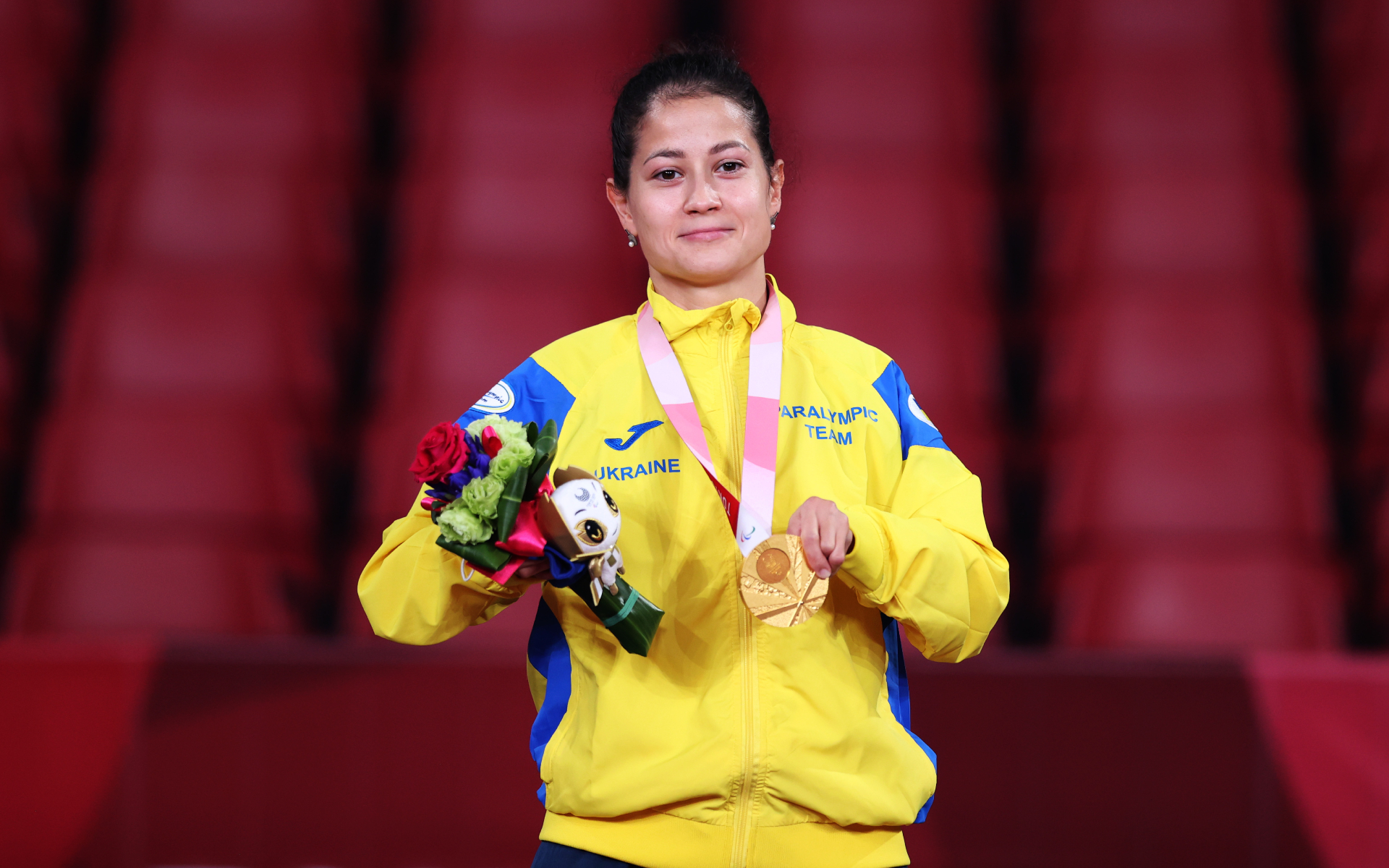 Photo: Naomi Baker / Getty Images

Tokyo Paralympic champion in table tennis Ukrainian Marina Litovchenko was outraged by the gifts from Kharkiv officials following the Games. She is wrote about it on Facebook.
The athlete also noted the big difference between the cash prizes for Ukrainian Olympians and Paralympians.
"And you know, it's not just that the awards, to put it mildly, are different, but how we are treated and how we are communicated at the summit in the city and region," Litovchenko wrote.
According to her, after returning from Tokyo, the athletes met with the acting the head of the Kharkiv regional administration Alexander Skakun and the head of the Kharkiv regional council Tatiana Egorova-Lutsenko. "For the highest achievements we were awarded the most valuable gifts, namely: presented flowers and Power Bank (portable battery for charging mobile electronics." RBC). Power Bank is a source of energy, we – the Paralympians – will need it very much, "said the athlete.
The athletes then met with the acting the mayor of Kharkov Igor Terekhov. "And here they presented even more valuable gifts, namely: the Paralympians, who have no eyesight, were given an ordinary book about Kharkov and tickets to the zoo. No, nobody thought about books in Braille, "Litovchenko added.
"I just want to cry from such a 'wonderful' attitude and support from the city," she concluded.
Litovchenko attached to the post a link to the website of the Kharkiv City Council, where reportedthat all participants of the Paralympic Games in Tokyo, regardless of the medals won, will be paid an additional prize of 200 thousand. UAH ($ 7.6 thousand), and bronze medalists of the Olympic Games – $ 55 thousand.
Payments to the Ukrainian winners of the Tokyo Olympics from the state amounted to: for gold – $ 125 thousand, for silver – $ 80 thousand, for bronze – $ 55 thousand.