When important projects close and people lose their jobs and lose support, books don't seem to help. But in fact, there are often examples and stories in the literature where you can find inspiration and motivation to change something. Publishing program "It makes sense"Charity fund"Need help»Publishes documentary and fiction just about such changes. As part of the marathon "The books remain»Recommend non-fiction on how to make this world a little better.
Ruth Berks, "All my boys. The story of the one who reached out without a glove. "
"It is impossible to imagine how a defenseless patient who is ill-treated feels. I just sat with the dying, held their hand and said it would be easier for them soon. "
This story turns the notion of human goodness upside down. Its author and main character, 26-year-old single mother Ruth Berks, accidentally got into a hospital ward with a threatening sign "Biohazard!". There were those who were waved by not only doctors and nurses, but also their own parents – young children with AIDS. In 20 years, Berks has built a system to help people with HIV-positive status and eradicate many prejudices about the virus. Later, Bill Clinton, in whose office Ruth worked as an HIV consultant, called it a real blessing that in the desperate 1980s, the woman was not afraid to speak out against universal ignorance.
Tatiana Orlova, "Behind closed doors. Why Domestic Violence Happens and How to Stop It
A serious and balanced study by psychotherapist Tatiana Orlova, co-founder of the NeTerpi crisis center for victims of violence. Such a book was very lacking: in the last few years the problem of domestic violence began to be actively discussed, but so far the preconditions and psychological mechanisms of its occurrence have not been sufficiently studied.
To what extent do social norms affect the situation in the family? To what extent is a person a product of upbringing and children's injuries, and is it possible to break destructive patterns? Why is it so difficult for victims to admit what is really going on? And how to get out of the vicious circle? The collective work of psychologists led by Orlova can be advised not only to those who have faced violence, but also to those who want to help solve the problem.
Linda Scott, "The (Non) Women's Economy. How gender inequality limits our economic potential "
Linda Scott, Ph.D. in Economics, is studying how economic constraints and social injustice against women are hampering economic development. And both advanced powers and developing countries. Conversely, with the involvement of women in the economic process, companies' revenues increase and their reputational risks decrease, socially significant initiatives are introduced and GDP grows. The most interesting thing in the book is the real practices developed and implemented by Linda Scott herself in international corporations and in third world countries.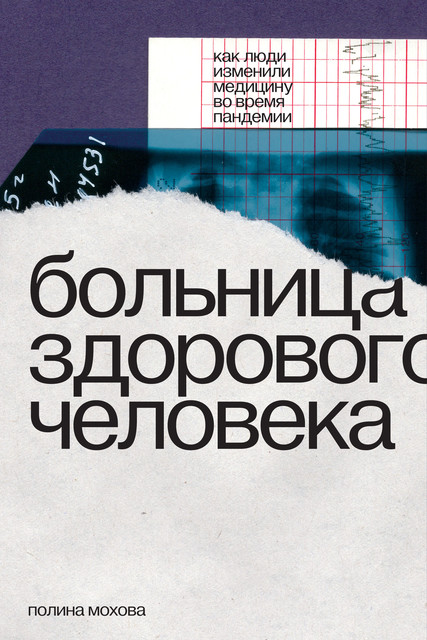 Polina Mokhova, "Hospital of a healthy person. How people changed medicine during the pandemic "
When the pandemic hit the world, thousands of people volunteered and helped doctors and patients in hospital wards, hospital corridors, canteens and wherever possible. Social journalist Polina Mokhova thought about what motivates a person to go where the infection is raging. She has recorded dozens of very personal stories from people from top IT executives to drivers who decided to volunteer in the midst of a pandemic. This book is about the power of everyday deeds, about empathy, mutual support, about how important indifference and human warmth are in a difficult moment.
Henry Mans, "How to love animals in a man-made world"
Journalist Henry Mans got a job at a livestock farm to learn from the inside how people live there. The conclusions are disappointing. Mans wonders how it turns out that with all our love for animals, today is perhaps the hardest time for them. Unrestrained hunting and fishing, ocean pollution and mass deforestation have put many species on the brink of extinction. Can we change the economy and our individual habits to stop this exploitation?
Evgenia Volunkova, "Subtexts. 15 trips to the Russian hinterland in search of enlightenment "
This book gives hope that our efforts make sense. Collection of reports from different parts of Russia journalist of the portal "Such cases»Eugenia Volunkova, supplemented by personal reflection on the work with complex, awkward topics.
"Am I a journalist when the heroine asks to visit her after her daughter's funeral? Am I a journalist when she asks for advice on how to proceed? Am I a journalist when I convince her of her doubts that, of course, she will succeed? When I say that she did everything she could. That should not blame myself. That I will definitely come. And when I come to hug her and drink tea, who am I? "
The book is about all of us, who sometimes doubt the possibility of positive change, want to give up, but for some reason every time he goes and does.