Every year we promise ourselves to start doing or not doing something from January 1st. By the middle of the month, the heat is usually over. These ten books will help – without loud statements and waiting for calendar dates – to get into good habits.
"MINI Habits – MAXI Results", Stephen Guise
Let's start small
Usually we decide to change our lives in an instant and radically: lose 20 kg at once, meet all our friends in a week, switch to conscious consumption and stop buying new ones. This becomes an extra reason for stress: the brain begins to resist major changes, because stability is the key to survival. Stephen Guise derived his formula for creating and perpetuating small habits that can change lives for the better. He suggests breaking the task into small steps that will be easy to include in your usual daily routine. Want to do 100 push-ups a day – start with one. Are you going to think positively more often – remember something good at least a couple of times a day. Over time, minor changes will become a habit and you will believe in your own strength.
"Muscles. How are you? "Norbert Regitnig-Tillian, Andreas Stippler
Let's go to training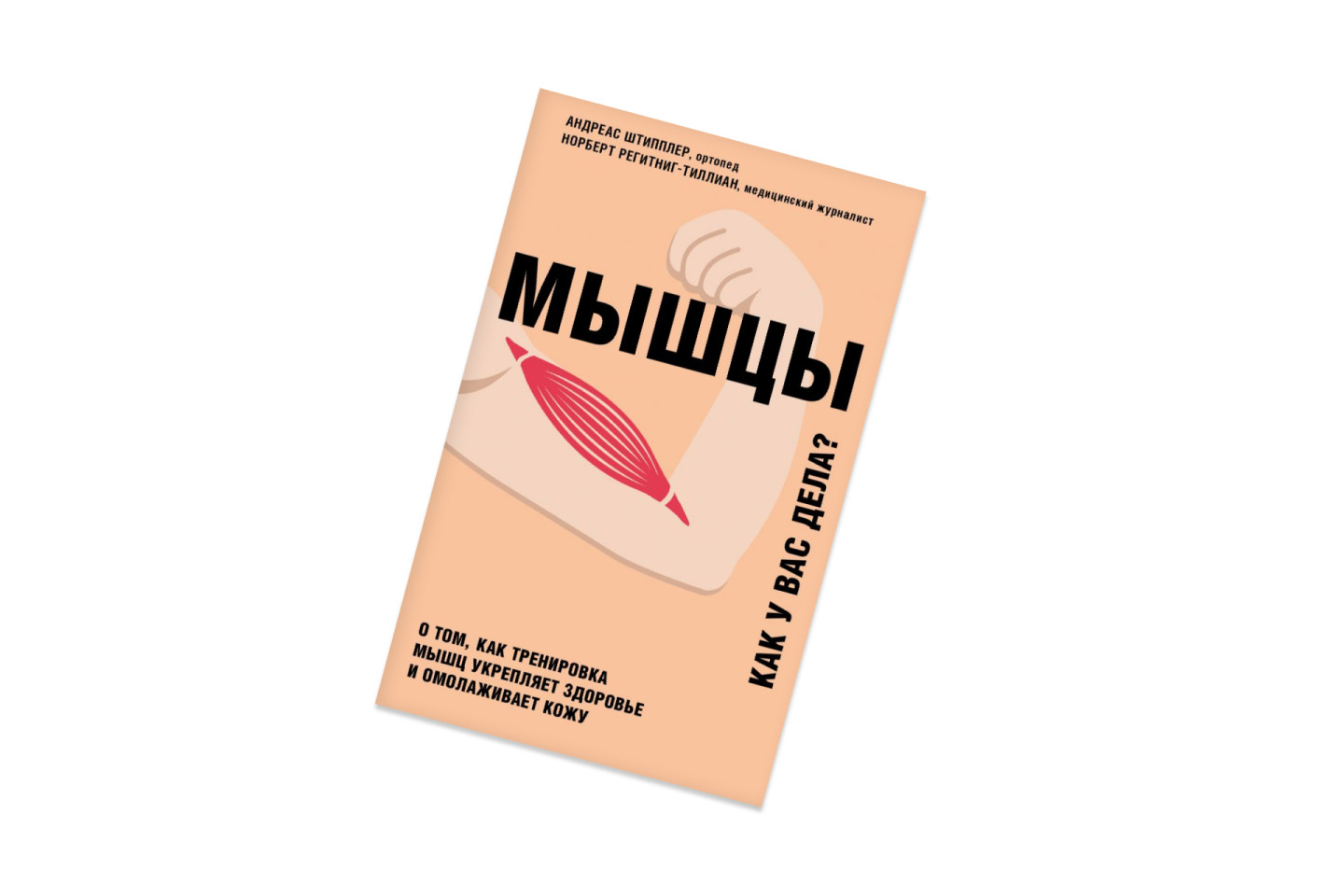 The musculature is perhaps the most underestimated system of human organs. The earlier you start playing sports, the better your chances of reducing your risk of developing many chronic diseases and getting rid of a number of existing ones. In addition, muscles are able to burn fat and literally slow down the aging of the skin. The authors of the book "Muscles. How are you? " tell you how to motivate yourself to regular training or imperceptibly add movement to your life, what degree of muscle training is needed to maintain health and increase life expectancy. The authors claim that it is never too late to start training, and this does not require special skills or shells – just one desire to be healthy.
The Book of the Body, Cameron Diaz, Sandra Bark
We are changing our way of life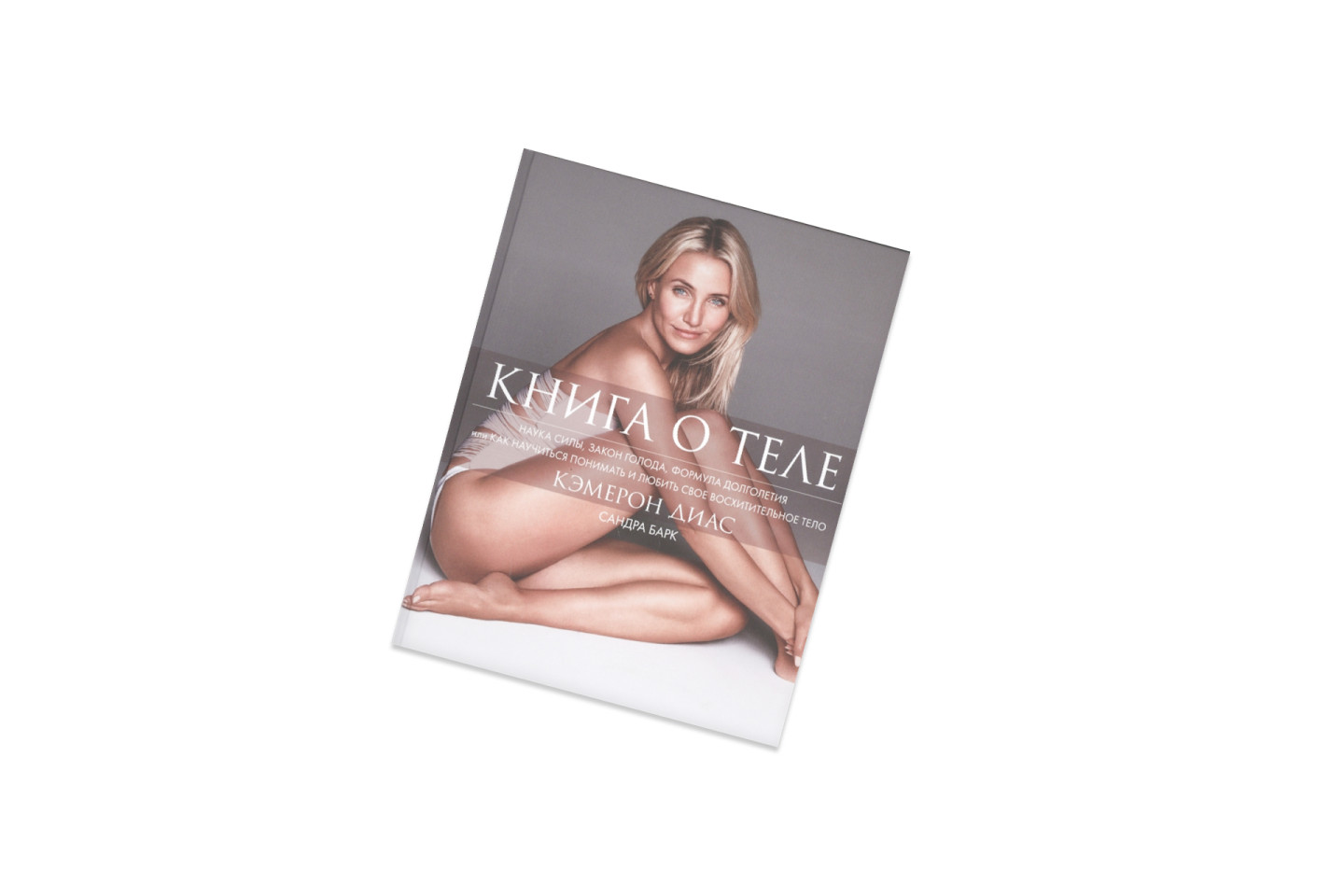 We often see perfect photos of actresses and singers. Dozens of professionals work on their images, and it seems to us that it is impossible to look like them. Throughout her career, Cameron Diaz has been a role model for millions of women around the world, but only recently has she considered the inextricable link between her diet and her health. The actress learned to take care of her body step by step and in her book she collected the most verified information from specialists in healthy living. Cameron Diaz does not offer a universal program for everyone. It does not even set specific goals that could be achieved in a week or a month. The Book of the Body is a gradual path to a long, active and healthy life. This is a positive, informative and inspiring guide to action.
"Transforming Yourself: Understanding Change in Life", William Bridges, Susan Bridges
We notice and appreciate the changes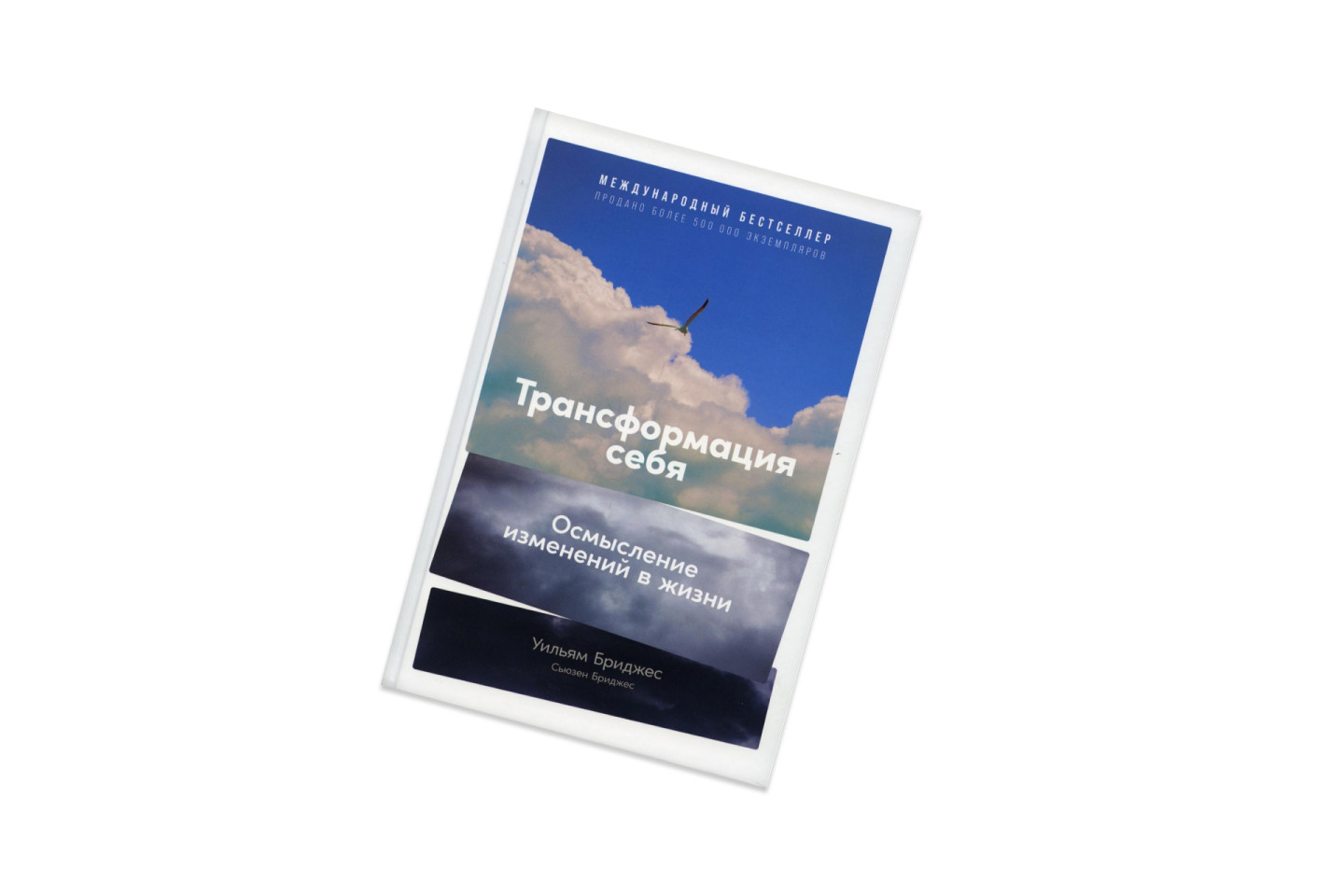 Everything is constantly changing, and it does not always depend on our desire. Sometimes we are afraid of change, sometimes we are simply not ready for it, sometimes we think that everything suits us. As a result, valuable opportunities for growth and development are lost, without which it is impossible to move forward. The authors of the book "Transforming Yourself: Understanding Changes in Life" will help to understand what processes are behind change, how to realize and properly survive each stage, how to understand transformations, accept and understand their need and see the benefits they can bring.
"How to change," Katie Milkman
We overcome obstacles on the way to success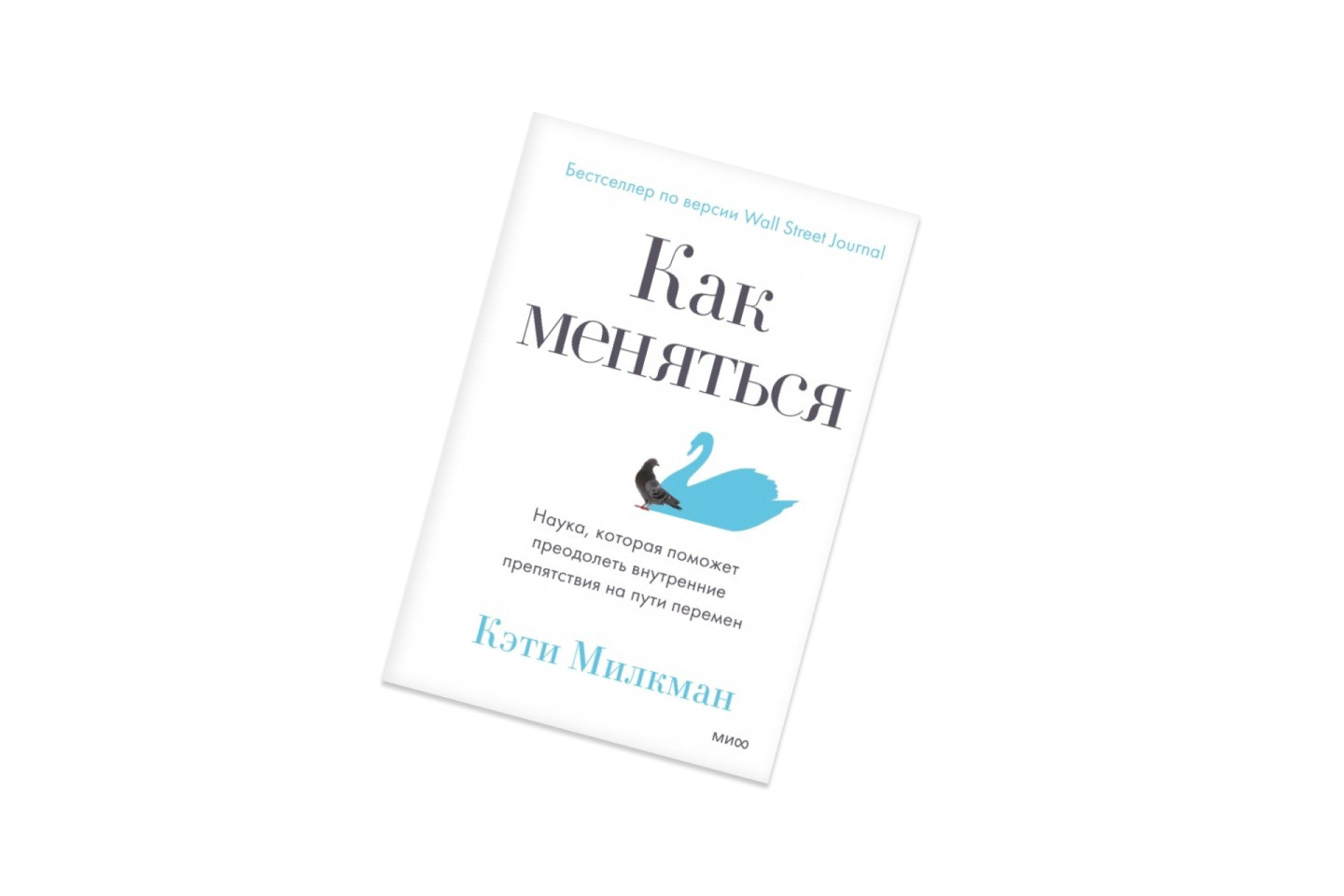 Everyone who works on themselves knows that sooner or later there is internal resistance. Sometimes self-doubt, temptation, or simple forgetfulness interfere. Thanks to the book "How to change" you can identify what prevents you from achieving the goal, and learn about proven methods of dealing with the problem. The author of the book, professor, consultant to Google and the US Department of Defense Katie Milkman, based on scientific research, tells how to change your behavior and habits. Examples, stories, specific recommendations on each topic make reading a book fascinating.
Neurofitness, Rahul Jandial
We turn to science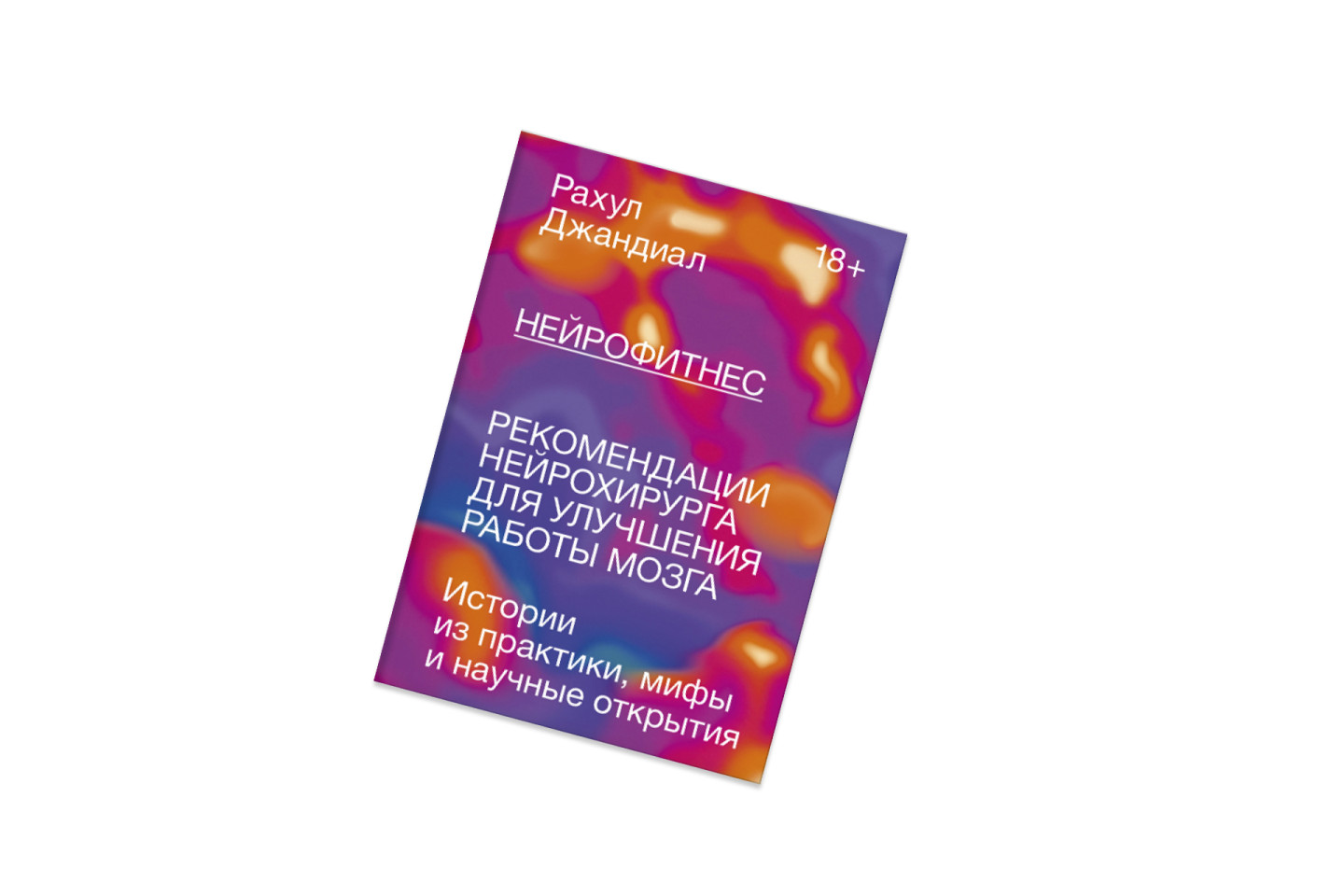 To successfully form new habits, you need to know how the brain works. Who better to tell a practicing neurosurgeon about this? Rahul Jandial focuses only on the latest scientific advances and performs many complex operations each year. The expert talks about surgery, science, brain structure and conscious mental activity. Dispelling myths, the doctor explains how to succeed and show better results at work and study, work effectively under pressure, improve memory, control stress and emotions, reduce pain, switch to a healthy diet, be creative, raise smart children and keep your brain healthy and active. In the book you will find recommendations that a neurosurgeon gives to his patients, and the most promising concepts of neuroscience, and life hacks – all this will improve brain function and begin to lead a healthier lifestyle, become happier and more productive.
"Finding Balance: 50 Tips on How to Manage Time and Energy," Keith Bailey, Karen Tyber Leland
We improve work processes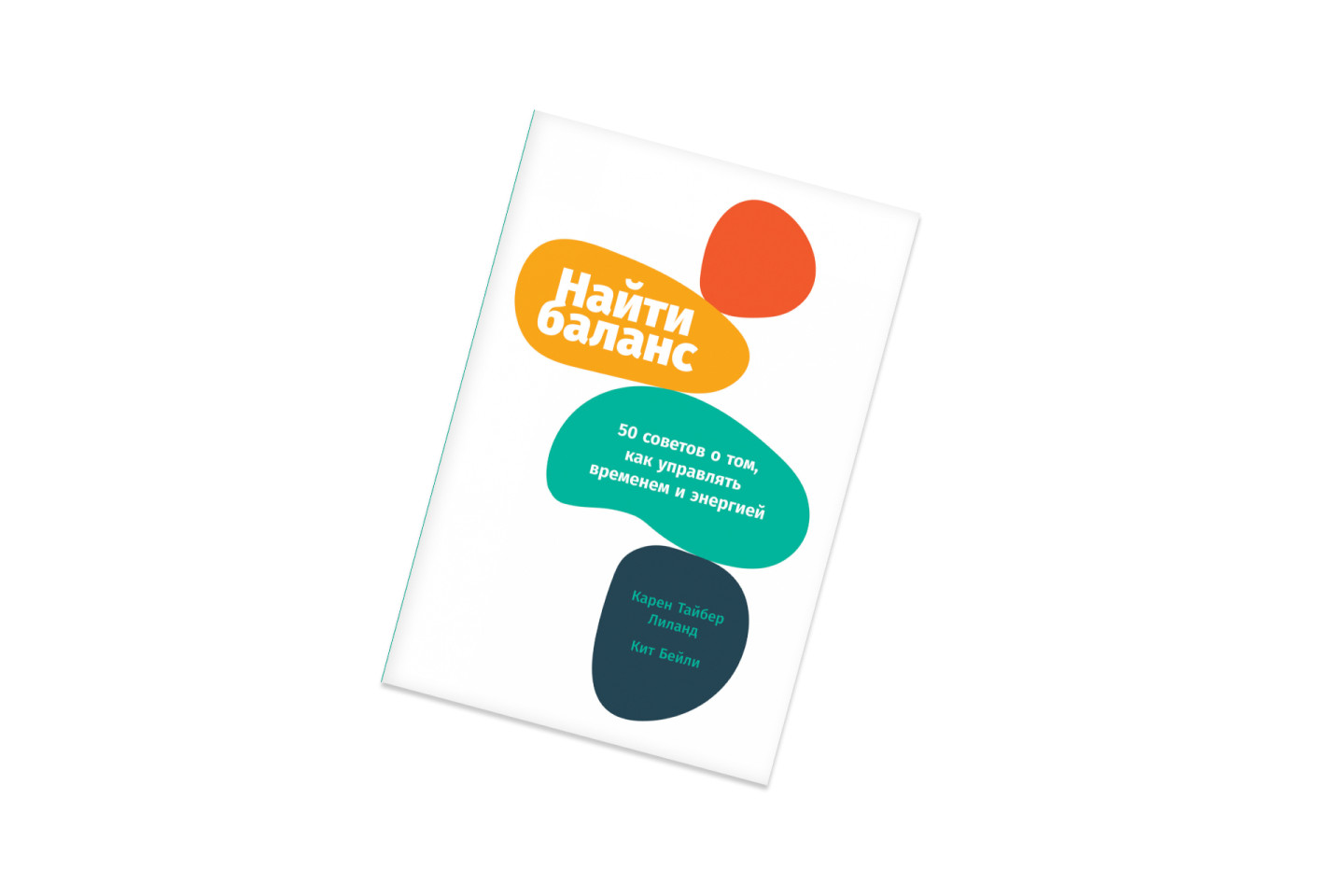 Only 24 hours a day: when we realize this, we start grabbing a lot of things at once. As a rule, this leads to a deplorable result – none of the tasks is solved to the end. The authors of the book "Find a balance" help to organize life so that work and business bring joy and, in addition, there is time for rest, family and friends. Based on their own experience and the experience of colleagues, communications consultants advise to think about how we get work tasks, where we fix them, how and when we solve them. With simple tips and exercises, you can learn to manage time and energy to keep up with the most important things.
"How to learn to learn. Skills of conscious assimilation of knowledge ", Ulrich Boser
We delve into the essence of learning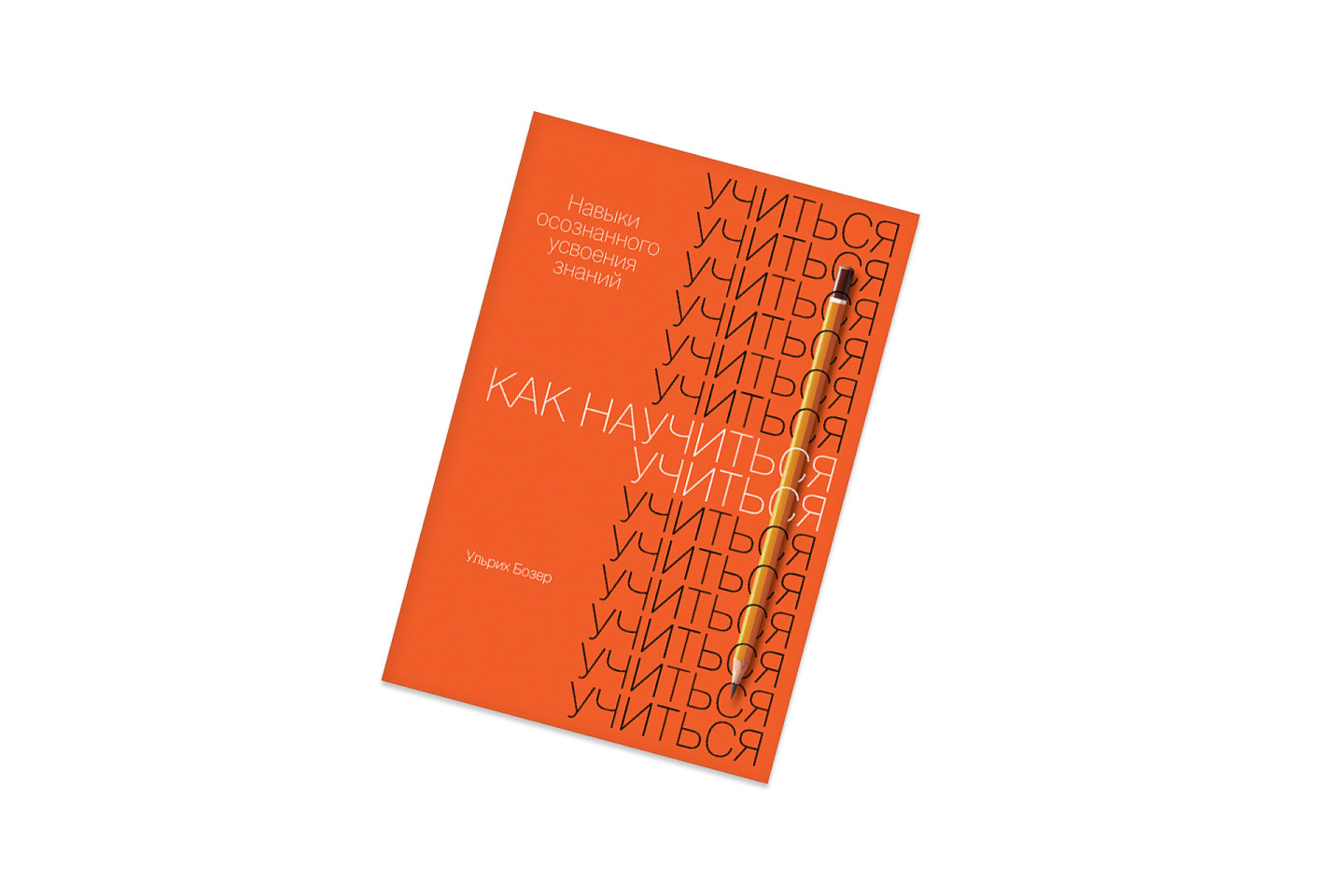 Until recently, the learning process was reduced to memorizing information: dates, facts, events. At the right moment, a person applied this knowledge, and more often forgot it immediately after the exam or graduation. Today, when you can learn anything in seconds, simply capturing information is not enough. Real professionals need to learn new skills quickly and efficiently, become students again and again. The techniques selected by Ulrich Boser will help not only to improve in their profession, but also to develop in new areas.
"The context of life: How to learn to manage the habits that govern us", Arsen Ryabukha, Vladislav Gerasichev, Ivan Maurakh
We expand the boundaries of the possible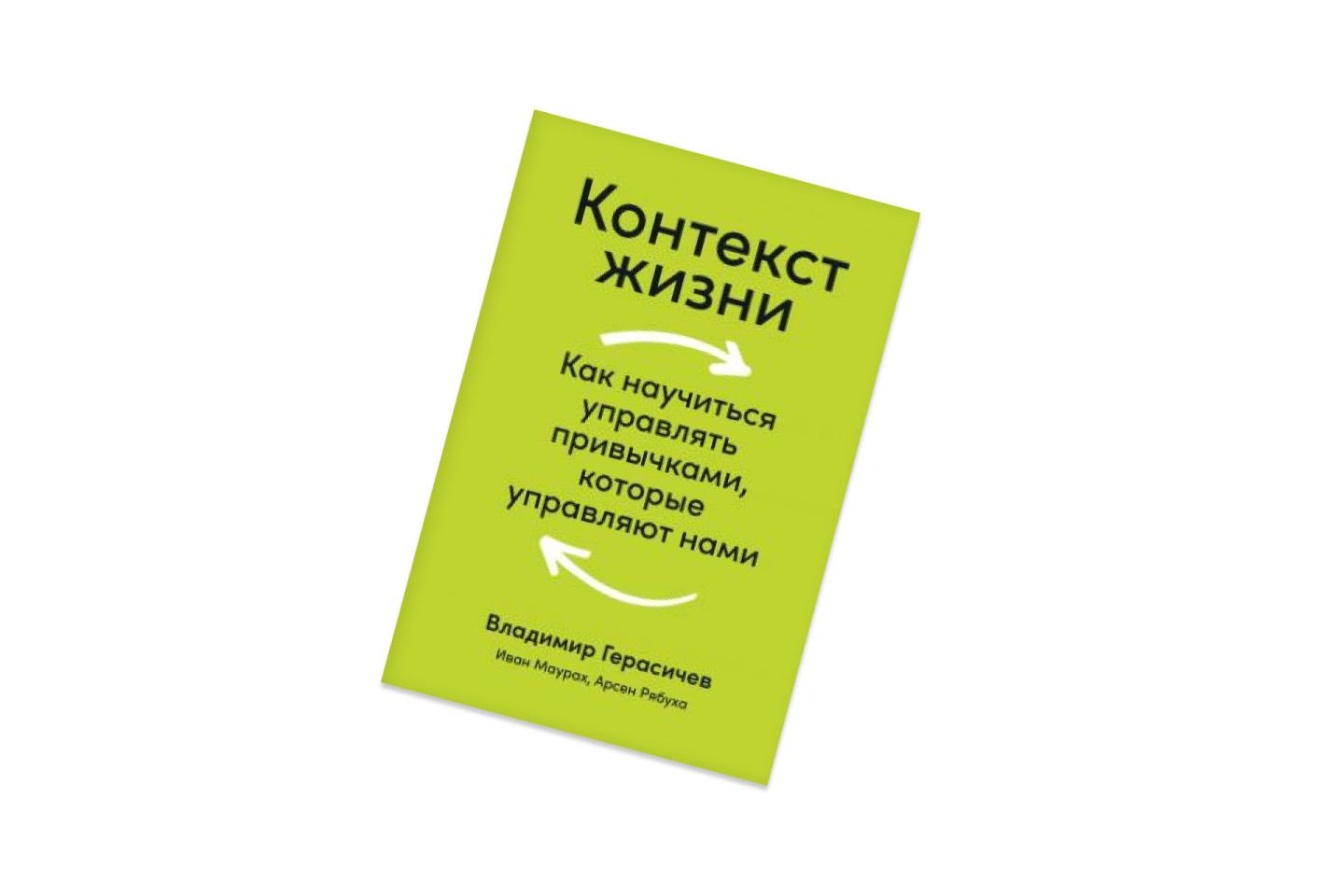 We often encounter situations in which we allow the habit to control itself. We just can't give up, and the struggle for tough pictures of the world begins, each of which has little to do with complex reality. However, even in the event of a serious conflict, there is always the opportunity to agree if the parties are momentarily distracted from their own rightness and at least briefly agree that the picture of the opponent's world may be true at least in part. The authors of The Context of Life: How to Learn to Manage the Habits That Manage Us believe that we often create barriers for ourselves on the path to success, and our cognitive habits are to blame. They tell you how to recognize and change the seven main ones:
to be right;

to be good;

do not take risks;

to control;

to evaluate;

generalize;

save time;

find explanations;

find excuses.
So this book is a practical tool to expand the boundaries of what is possible and improve the quality of life.
"The brain and its needs: From nutrition to recognition", Vyacheslav Dubynin
We understand the work of the brain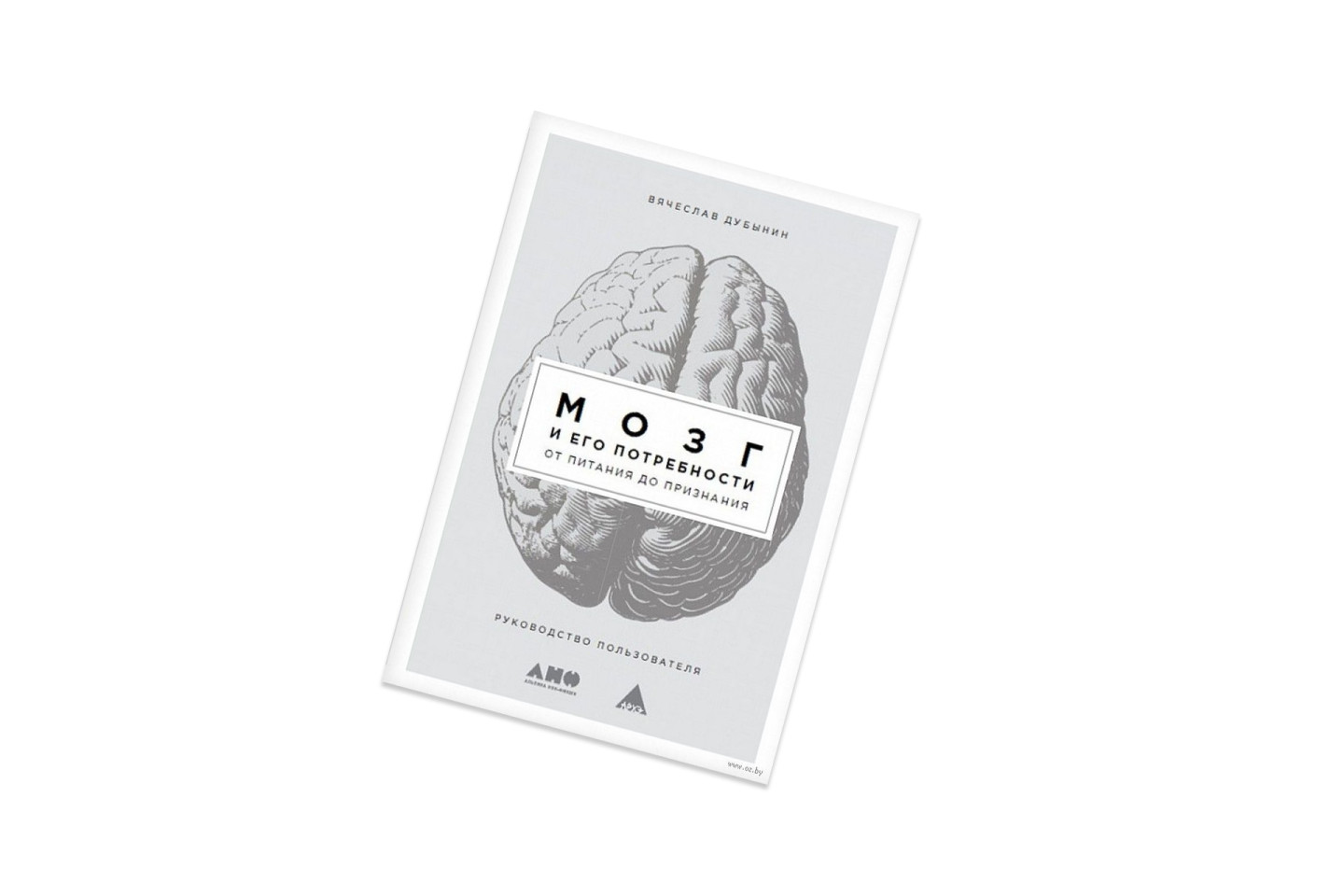 Our actions are based on biological needs. Constantly changing each other, they push us to do certain things, set goals and achieve them. In his book The Brain and Its Needs, Professor Vyacheslav Dubynin explains how the needs of the human brain and the body as a whole affect economics, science, art, and ultimately history. Revealing the themes of hunger and curiosity, fear and aggression, love and care for offspring, the desire to lead, freedom, joy of movement, the author aims to bring us closer to understanding our own body, tells how to become a skilled user of natural mechanisms and programs of the nervous system. to show and realize personal talent.