Ha Sonun and Chimin (BTS) have achieved impressive results on the world's largest music streaming platform Spotify.
According to the latest platform update, the original soundtrack "With You" Ha Sonuna and Chimina to dorama tvN Our Blues debuted at number five on the daily world song charts Spotify with more than 2.6 million auditions on the first day of release.
See also: Zhen Jia Lun and Dilraba said goodbye to the drama "Blue Whisper"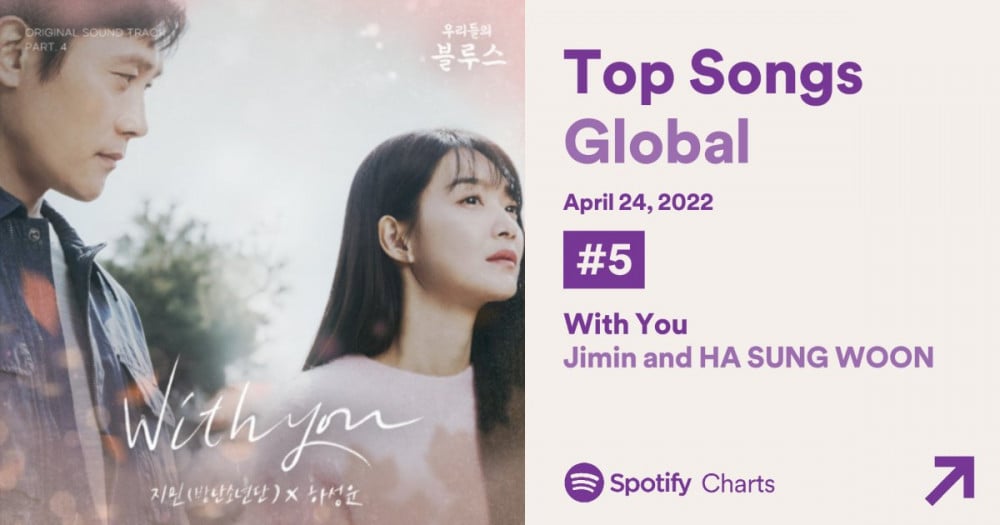 "With You" is now the Korean soundtrack with the second largest number of streams in the first day in the history of the platform, second only to OST "Stay Alive" Chonguka. In addition, the debut "With You" in the chart recorded the sixth largest result among solo k-pop artists.
In addition, April 24 Chimin debuted for the first time in the world chart of artists Spotifytaking 195th place.
Meanwhile Ha Sonun and Chimin went down in historybecause "With You" became the song that was the fastest to reach number one on the song chart iTunes in total in 100 countries, doing so in less than five hours.
Congratulations Ha Sonuna and Chimina!!
Anjali © YesAsia.ru