In 2019, Regina Todorenko told fans that she dreams of writing a book. She planned to create a series of stories for children under the brand "Regina-traveler". The TV presenter didn't want to work on the text herself. A girl named Darina Mishina was hired for this purpose.
"I was very inspired by this idea, so I contacted Regina's manager and offered to cooperate. They liked everything, and they offered to organize a video call. At this call, Regina told exactly what she wanted from the book. As a result, it was necessary to get a children's work about travel. In the center of the plot is little Regina, who is going to Africa. She wanted the children to be able to take this book with them on their travels, "Darina shared.
don't miss itRegina Todorenko: "I need about 5 million a month"
Work on the book continued for two years. Periodically, Darina sent work to Todorenko's manager, receiving corrections and recommendations to the text in return. This continued until recently. Mishina and the illustrator of the book turned to Regina's representatives with further questions and learned that cooperation with them no longer interests the star.
"We were about to sign a contract, and here it is … Of course, I was insanely upset, I thought they decided to just abandon this idea. But today on Regina's social networks I saw that she is still working on the book. I am afraid that my idea and my heroes will become its basis, because I gave all my experience to her, "Mishina summed up.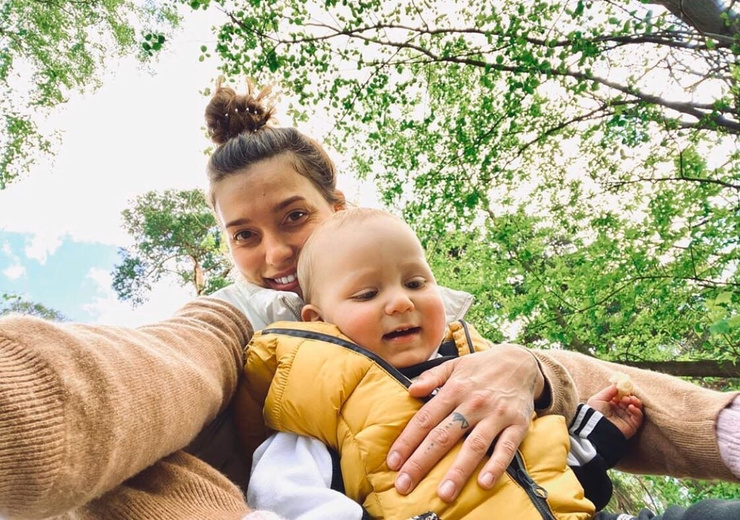 The journalists contacted Todorenko's representatives and they confirmed that they had collaborated with Darina and illustrator Anastasia. But they were not satisfied with the result of their work. "We really know these girls. The only thing is that we did not have any agreement with them. They were only contenders for the authors of the project. In the end, we chose other people. That's all. The idea itself belongs to Regina. Girls may not worry that we are using their text, syllables or illustrations. This will not happen, "said Regina's manager.
But Todorenko herself does not comment on the scandal. In the last couple of years, the reputation of the TV presenter has noticeably damaged due to ambiguous statements. So a story with a deceived writer can completely destroy Regina's image.
Photo: Instagram