The writer and poetess Gaida Lagzdyn died in Tver. She was known, first of all, as a children's author ("The Secret of Green Gold", "Box with Talkers", "Fairy Tales", "Funny Story", "Merry Count", "Poems for the little ones", "Notebook in oilcloth"). However, there are works in her bibliography that will interest adults as well.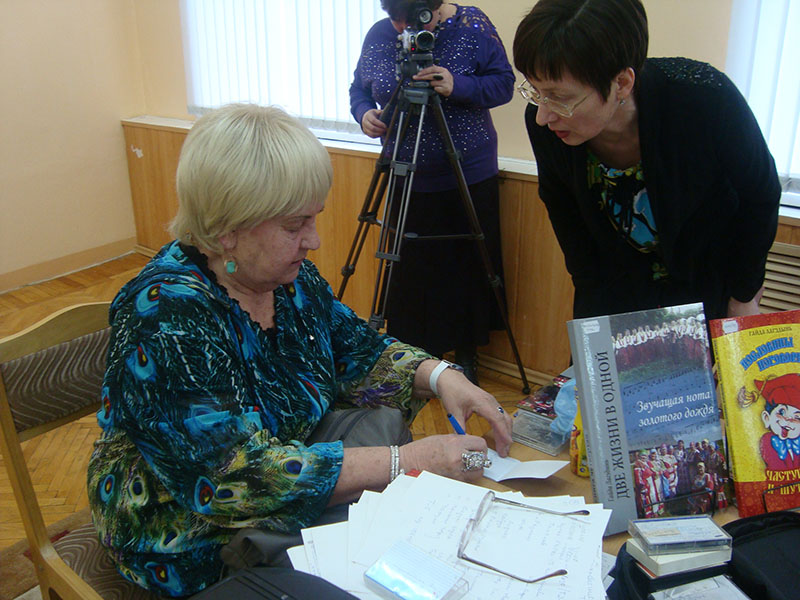 "Old diaries and yellowed photos"
Gaida's father, a Baltic sailor who participated in the revolution, was shot dead in 1937 as an enemy of the people. Gaida and her mother and brother were sent to Kalinin. Rare evidence of life in the pre-war years and the years of the Great Patriotic War through the eyes of a child formed the basis of this autobiography.

"Zone"
Gaida Lagzdyn worked for a long time as a teacher in a difficult institution – a school at a penal colony. I was not disappointed in people, I did not lose faith in the best. Based on this stage of his life, Gaida Lagzdyn wrote the story "Zone".

"Two lives in one"
Memoirs of the writer, in which – the period of leadership of the children's theater, memories of her arrival in literature (being quite mature), the atmosphere of the literary community Kalinin – a real chronicle of several eras.

"Sounding note of the golden rain"
The title is a literal translation of the writer's name from Latvian. The book tells about Gaida Lagzdyn's songs, her meetings with musicians and composers, and her participation in the musical life of Tver.