Daria Pavlovskaya believes that the couple has a mutually beneficial relationship. The ballerina needs consolation after the scandal with Sergei, and Dmitry needs business PR. It is no coincidence that the star actively shares links to the man's business posts. Although he assures – he is just a friend.
"I think they combine sex and hype. Dima is a very greedy boy. Of course, he needs advertising and attention, because he has nothing special to stand out, but I think he will not miss the chance to have sex. They changed strategy if you noticed. And they couldn't think that I could intervene. Before that, she confessed her love for him and touched his thighs, but now he has suddenly become a good friend, "Daria shared with journalists.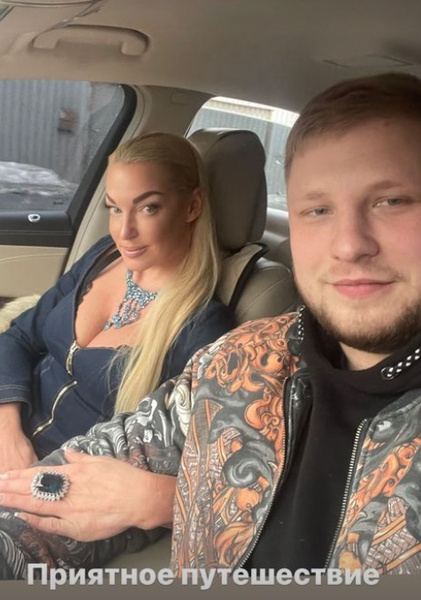 We will remind that 46-year-old Volochkova parted with the bath attendant in the end of January. The actress wanted to break the union without much fuss, but could not avoid public squabbles. Soon Sergei began to accuse the ballerina of unforgivable acts, and she in turn spoke of his prudence.
don't miss itOligarchs, dancers and security guards: what kind of men does Anastasia Volochkova choose?
Anastasia did not stay in the status of a free woman for a long time. Recently, she began to share footage with a mysterious suitor. The ballerina did not remove his face, but admitted that she was in love like never before. The star decided to reveal the identity of the chosen one yesterday, however, she hinted: there is nothing between them.
"My good friend Dmitry and I are going to Kaluga. I really love this city. And Dmitry was born there. We think whose car to go. But Dimin is so cozy! And with him, "she intrigued.
Photo: Instagram