Dmitry Kandinsky / vtomske.ru
The boarded-up windows of a wooden house on Krasnoarmeyskaya Street in Tomsk are decorated with drawings in the style of German traditions. This is the first object performed this year by the Tom Sawyer Fest – Tomsk movement as part of art conservation.
It will be recalled that the team of the Tomsk Center for the Preservation of Historical Heritage (the legally established Tom Sawyer Fest – Tomsk movement) has been restoring the historical environment in the city since 2020. One of their projects is art conservation work, that is, painting the boarded-up windows of old wooden houses to breathe new life into them. Last year the windows painted in the houses of Gagarin, 33, Nakhanovich, 1.
Tom Sawyer Fest – Tomsk activists for 2022 planned painting of windows of six old houses, and also restoration of a facade of the house on Belinsky, 17a, and platbands of the building on Nikitin, 15.
The day before, work on the wooden two-story house at 77 Krasnoarmeyskaya Street was completed. The creation of drawings here began last Saturday, May 21. At the same time, a national community work day was held on the territory of this facility, organized jointly with the Russian-German House.
According to the head of the First Museum of Slavic Mythology and one of the founders of the center Olga Pavlova, the art conservation of the house on Krasnoarmeyskaya became the first in the festival of folk cultures "Window to Living Tradition". Professional artists Galina and Vladimir Lapinskie worked at the house. But everyone could have contributed to the drawing last Saturday.
"We worked on the building on Krasnoarmeyskaya Street together with the Russian-German House, they helped us study German culture and aesthetics. And Tomsk artists were hooked on the aesthetics of the "spruce" style. These are pictures that could often be found in German homes, with beautiful images of flowers, pastorals and deep, warm sayings, "Pavlova said.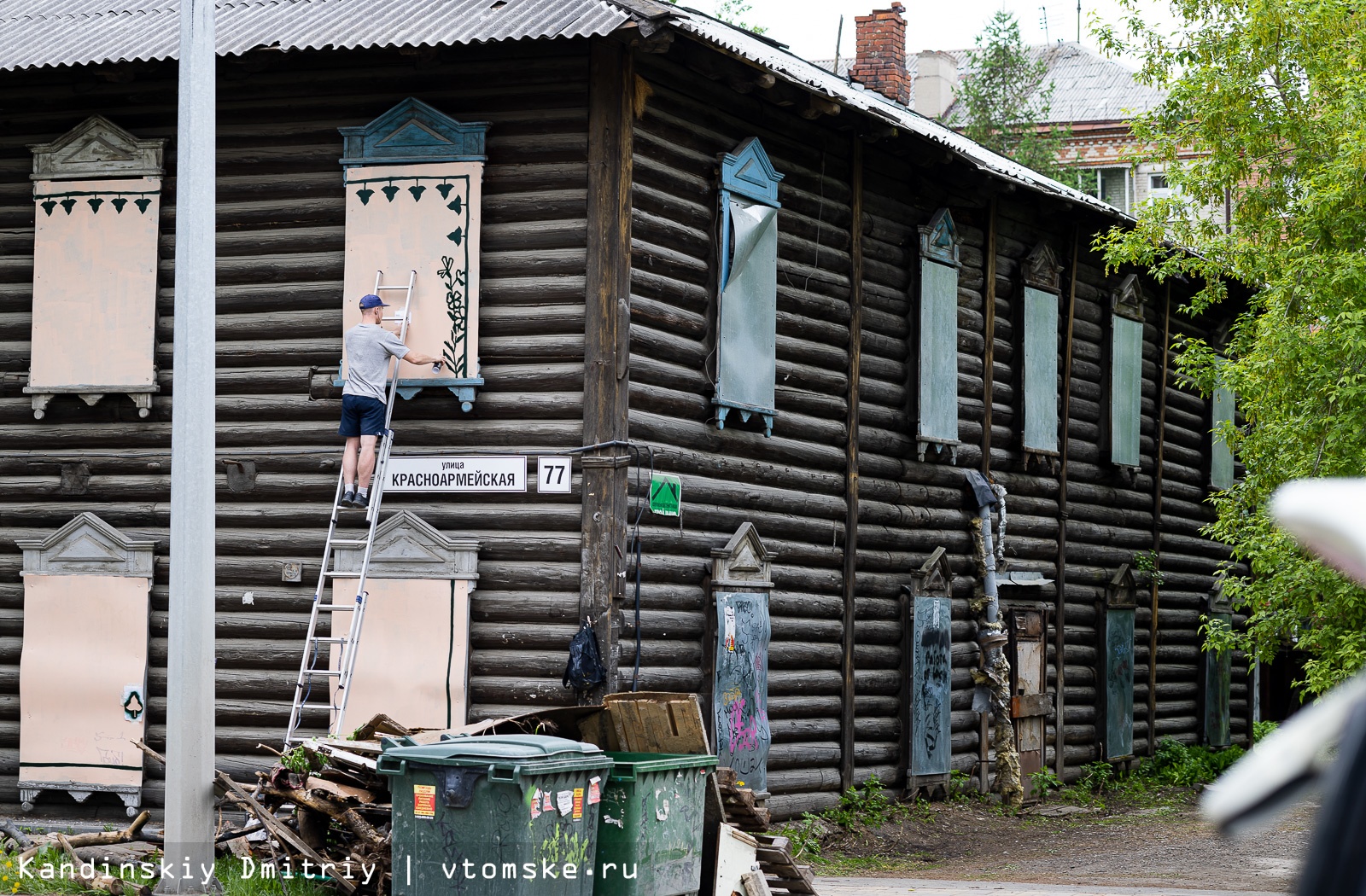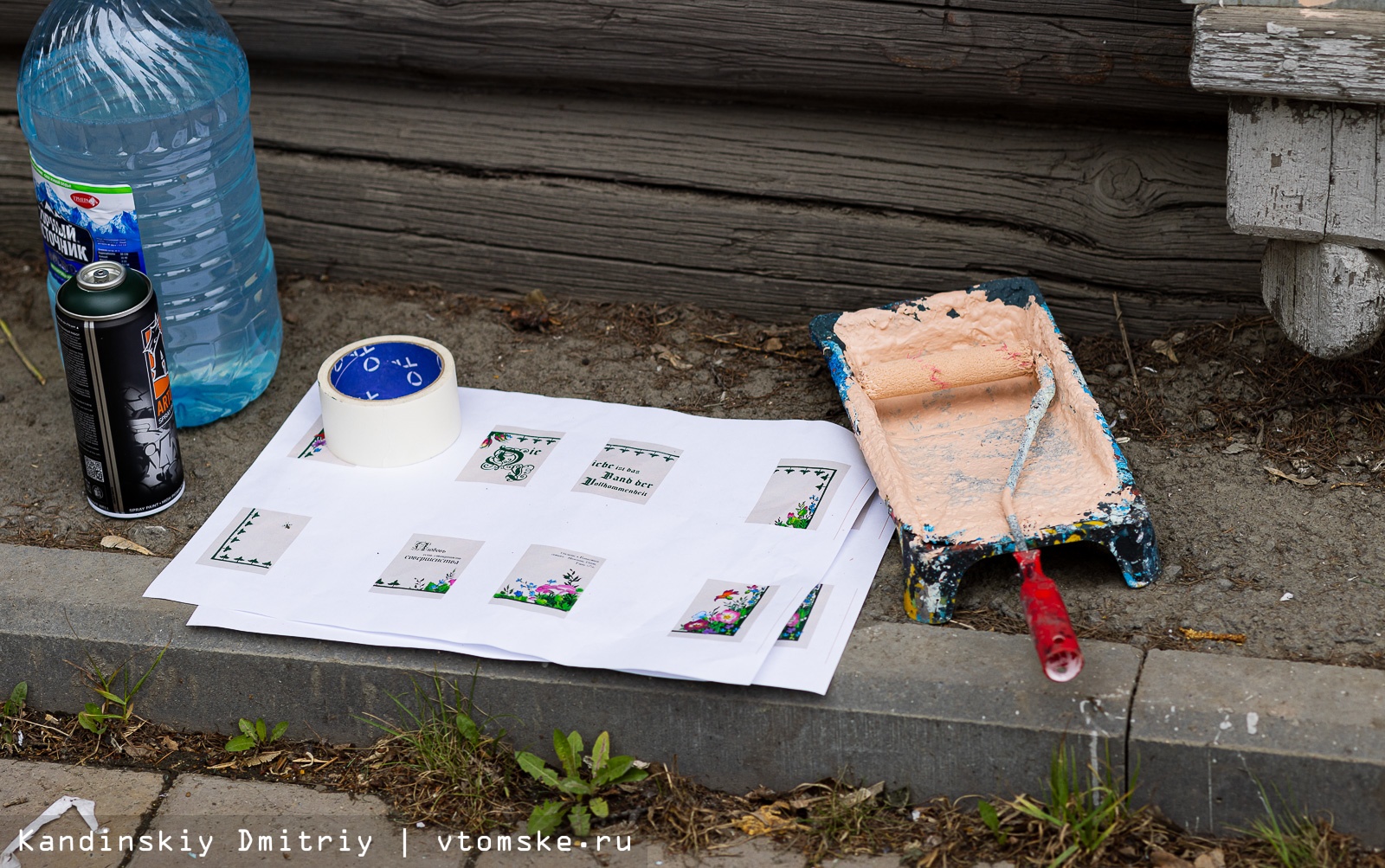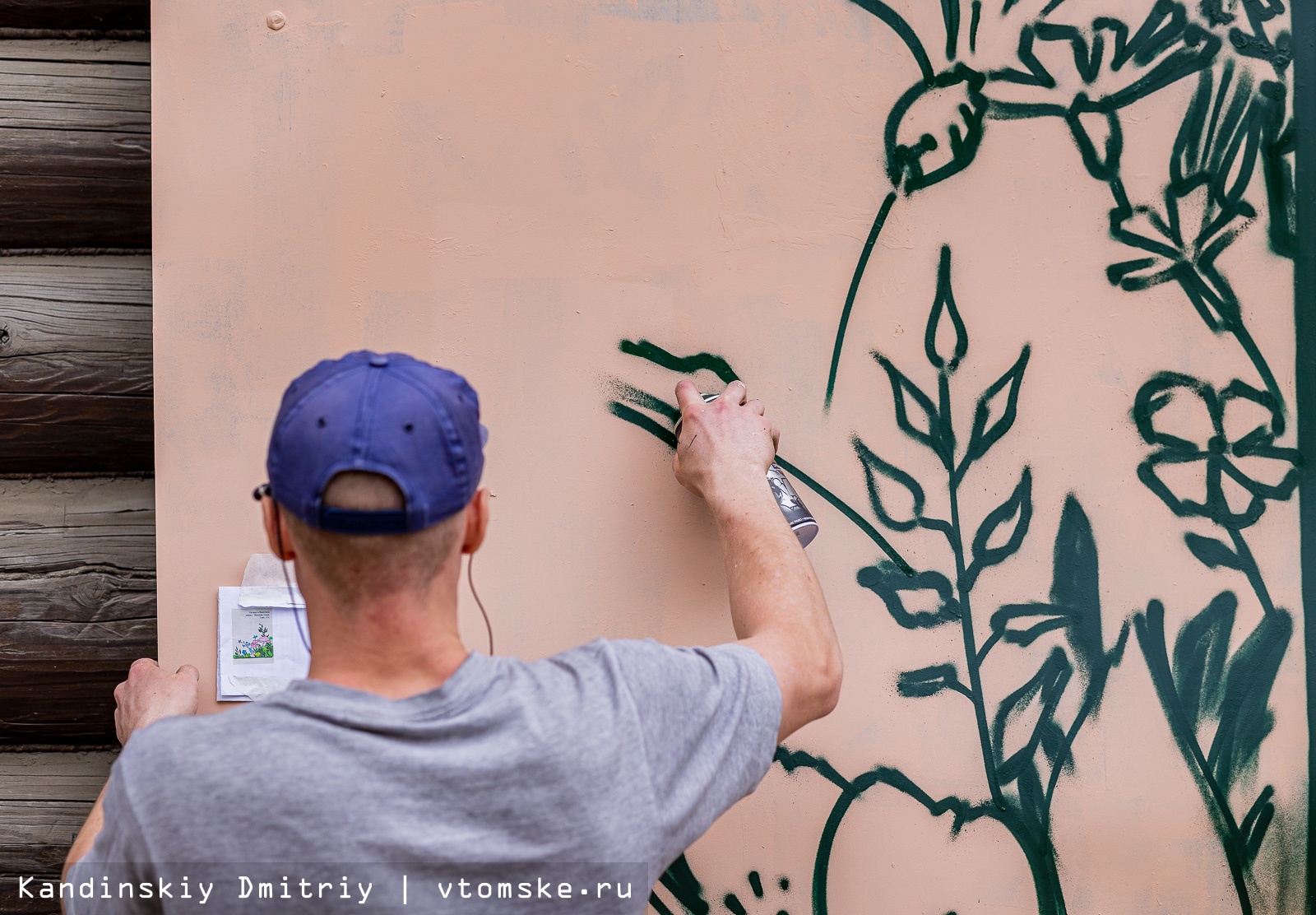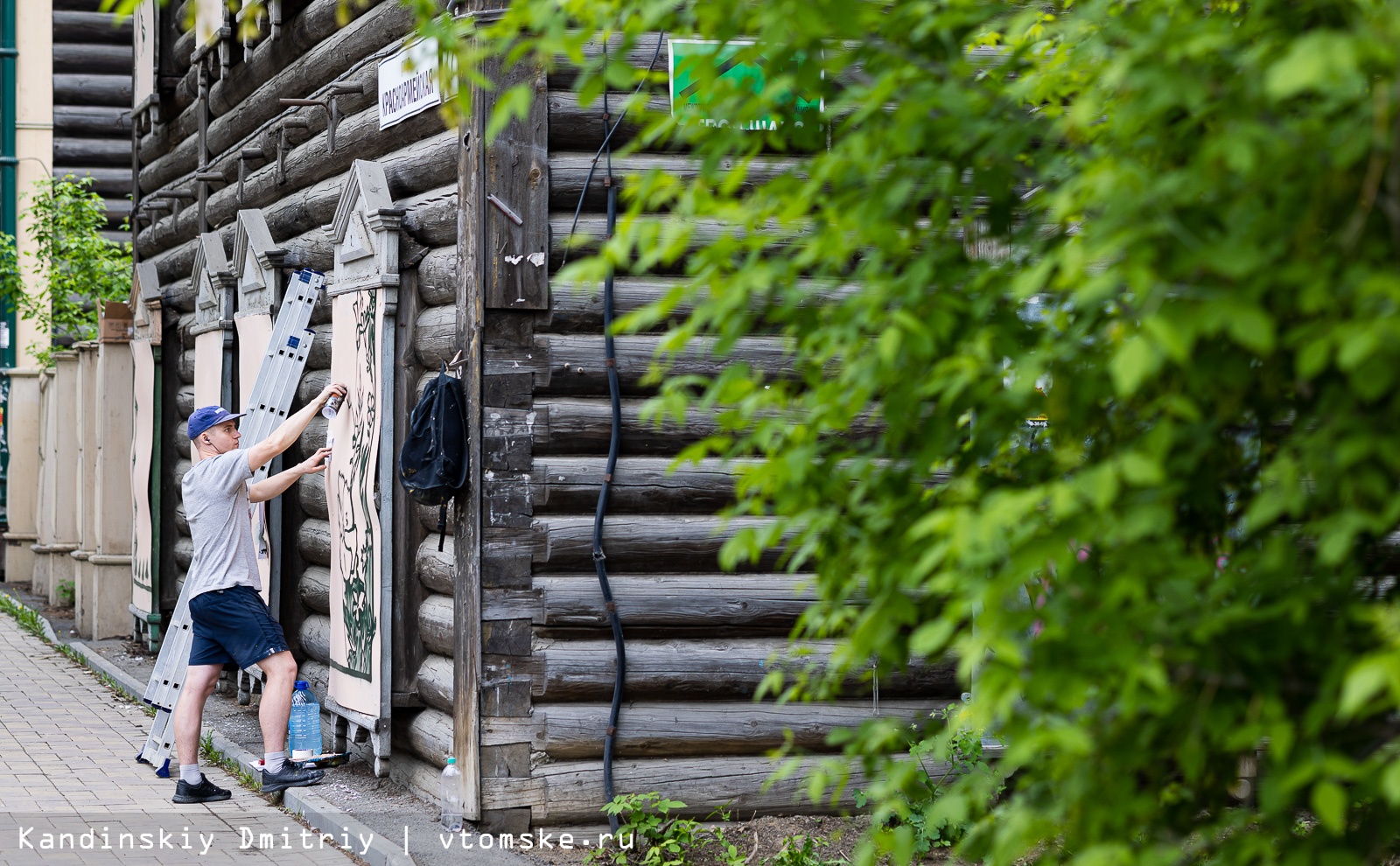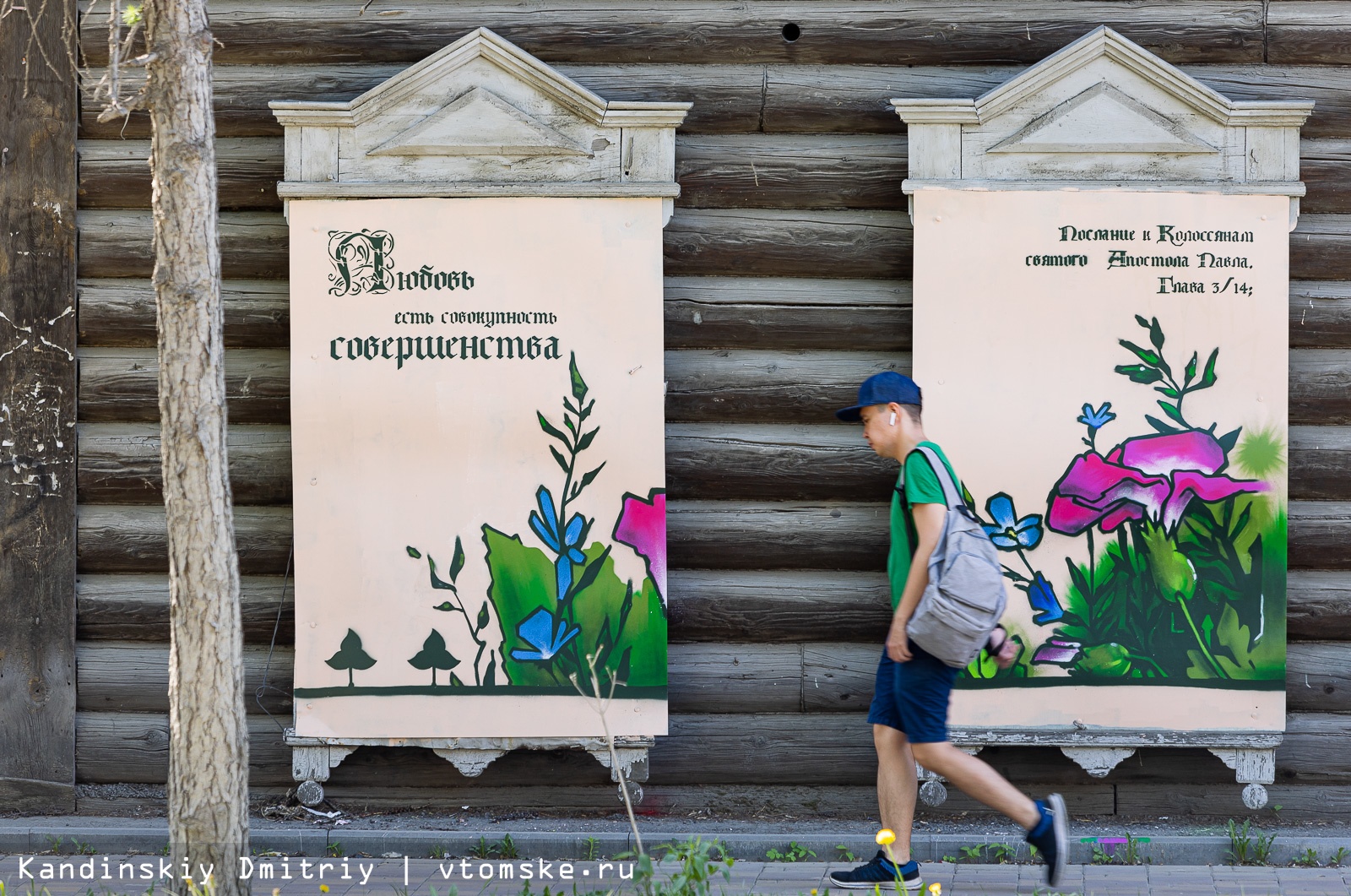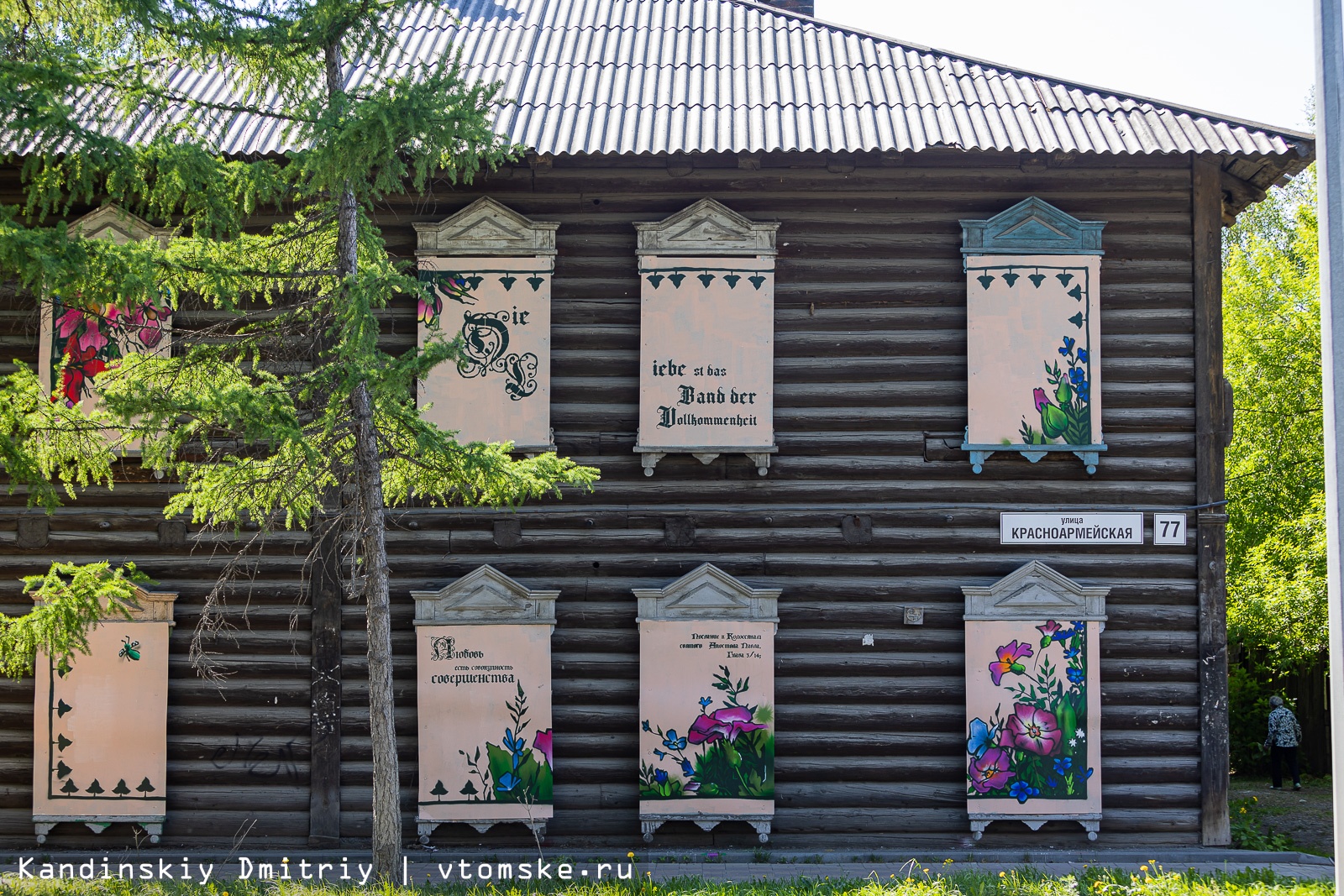 The Center for the Preservation of Historical Heritage plans to start the next object within the framework of art conservation on Saturday, May 28, together with the indigenous peoples of the Tomsk region. Painting work will begin in a wooden house on Nikolai Ostrovsky Street, 7.
Everyone will be able to take part in the painting under the direction of artists Ilya Malomoschenko and Matvey Fateev. In addition, guests of the event will receive: a lecture on the beliefs of the indigenous peoples of Siberia and the meaning of the symbols that will be depicted on the windows; hunt dances; pike pie and other river fish dishes.
Art conservation starts at 12:00.