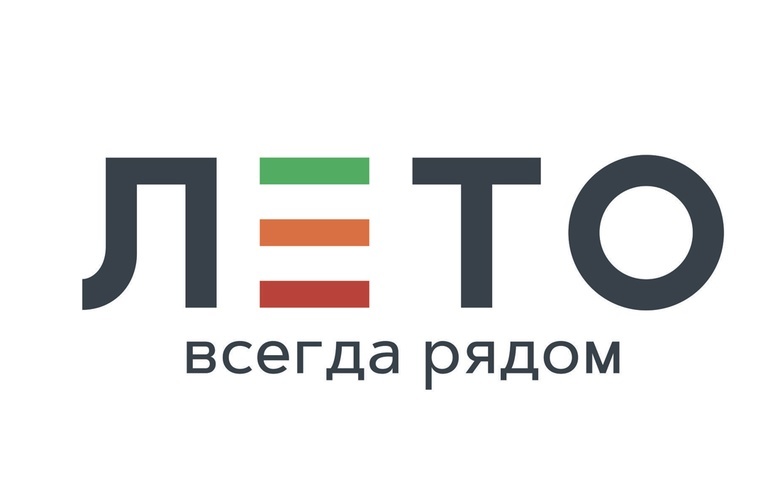 TRK "Summer"
On the eve of the brightest and most feminine holiday, TRK "Leto" gives the residents of Tomsk a real show of tenderness from the dance troupe NotFlowers * accompanied by the music group Other Noises.
March 7 in TRK "SUMMER":
15:30 – gathering of guests;

16:00 and 19:00 – theatrical and dance performance by the troupe NotFlowers;

17: 3—18: 00 and 18: 30—19: 00 – acoustic performance of the group Other Noises.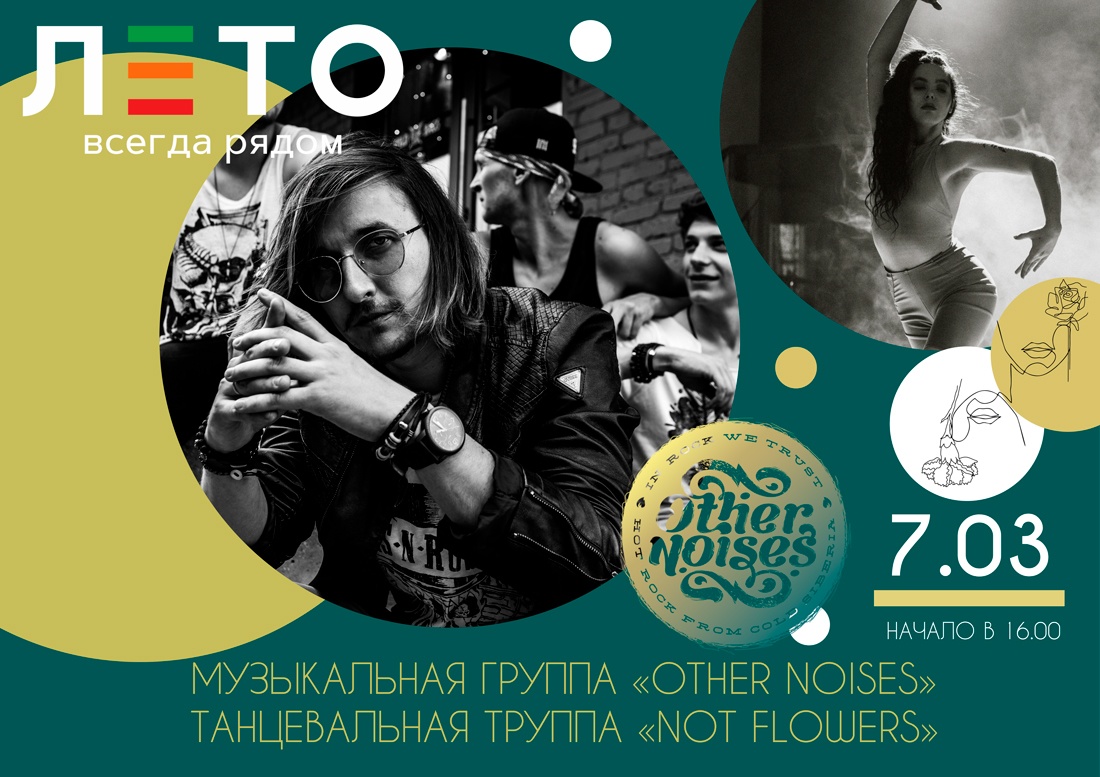 Dance troupe NotFlowers: four years show dance performances in unique locations of our city. The unique atmosphere of the show and the immersion of the audience in the dance world. In their works they touch on important social topics and with the help of dance they share emotions and feelings, penetrating into the deepest thoughts of the viewer.
The group Other Noises. WITHthe Iberian-born and essentially international band OtherNoises composes and plays melodic romantic hard rock with a fair share of positivity – this is something that is always popular.
Other Noises compose songs in English, in which "heavy boogie" – traditionally from AC / DC to MotleyCrue and The Cult – is combined with indie rock and punk. Original and bright melodies, professional playing of musicians and the purest high voice of vocalist Ivan Kazakov make them, perhaps, the best representatives of the Russian rock scene, which are also in demand in the West.
In 2015, Other Noises went on tour in Austria, during which they played at the WAVES VIENNA festival in front of a European audience.
In 2016, there was a promotional campaign for the SLASH album in the United States: it was played on many independent, student and alternative radio stations. The campaign is run by the largest US agency Planetary Group (OK GO, David Bowie, Dub FX, KingsofLeon).
In Russia and the CIS, the band has performed on most major festivals. They shared the stage with 3 Doors Down (USA), Vanilla Sky (Italy), AnimalJaZ and Bi2 (Russia); also took part in showcases of music conferences: Music Moscow (Sokolniki) 2012, ColisiumSiberia 2014 and 2017, ColisiumSt.Petersburg 2015-2016 **. In Russia, OtherNoises songs are used as soundtracks in movies, as well as in the screensaver of the TV show StandUp *** on TV «TNT».
All the details on Instagram @letovtomske.
"Summer" is waiting for everyone!
Address: Nakhimova Street, 8, building 13.
You can get to the shopping mall by buses of routes № 4, 22, 26, 32, 33, 53, 60, leaving at the stop "Gorbolnitsa № 3", as well as by buses № 19, 29, 442, stop "Vershinina".
Opening hours:
Monday to Friday: 10:00 to 22:00
Saturday to Sunday: 10:00 to 22:00
Phone: 8 (3822) 500-255
* NoFlowers
** Moscow Music 2012, ColiseumSiberia 2014 and 2017, ColiseumSaintPeterberg 2015-2016
*** StandAp