March 10 Chanel from EXOactor Chan Ki Yong and Hodge from ONF became special guests of the radio program Cultwo Show.
See also: Modern nymph Jenny (BLACKPINK) in the Gentle Monster advertising campaign
All three artists are currently serving in the military. In fact, the soldier artists attended radio shows as representatives of the army musical «Blue Helmet: A Song of Meissa»in order to promote the production.
At the show, the artists were asked about their army ranks. Chanel replied that he was a corporal (the highest rank among this trinity), and Chan Ki Yong told that he was a private of the fifth rank. Concludes the top three rank and file Hodgewho took office just a couple of months ago.
Hearing the answers of the artists, the radio host commented: "You can understand their titles by the expressions on their faces."
The presenter also noted that Chanel from EXO he still looks like an idol, with his flawless skin and longer hair than the others. The singer replied: "I'm preparing for the musical, so I take care of my skin to show the best image on stage." Regarding the hairstyle, he said, making the others laugh: "The other two play soldiers in the musical, and I play an idol, so I had no choice but to grow my hair back."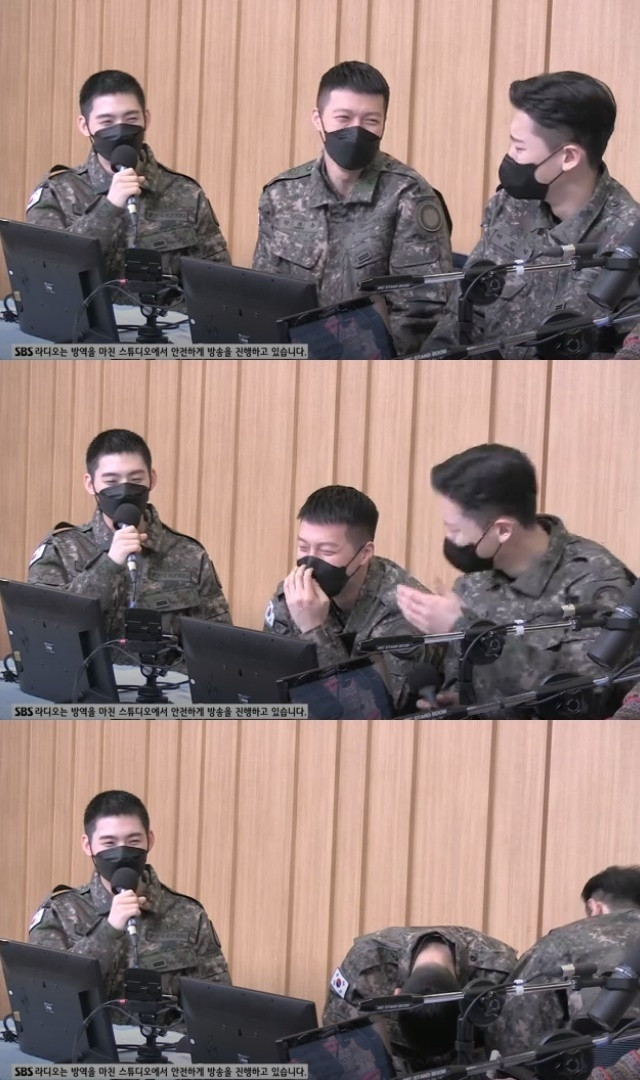 sanatheist © YesAsia.ru