BTS set a new record! Music video for «Butter (Hotter Remix)", Released earlier last May, exceeded 100 million views on YouTube as of April 24, 22:46 Korean time.
See also: 10 doram, anime and movies recommended by Vi from BTS
«Butter (Hotter Remix)Is a rethinking of their original song as house-electronic dance music, offering a strange charm, different from the original song, with a bright and exciting atmosphere. Many remixes have also been released on "Butter", Including Sweeter and Cooler Remix.
Music video «Butter (Hotter Remix)»Also shows a playful side BTSbecause the participants brought us a backstage atmosphere different from their usually serious clips.
Meanwhile, thanks to this, the 37th clip BTS scored more than 100 million views.
Congratulations BTS!!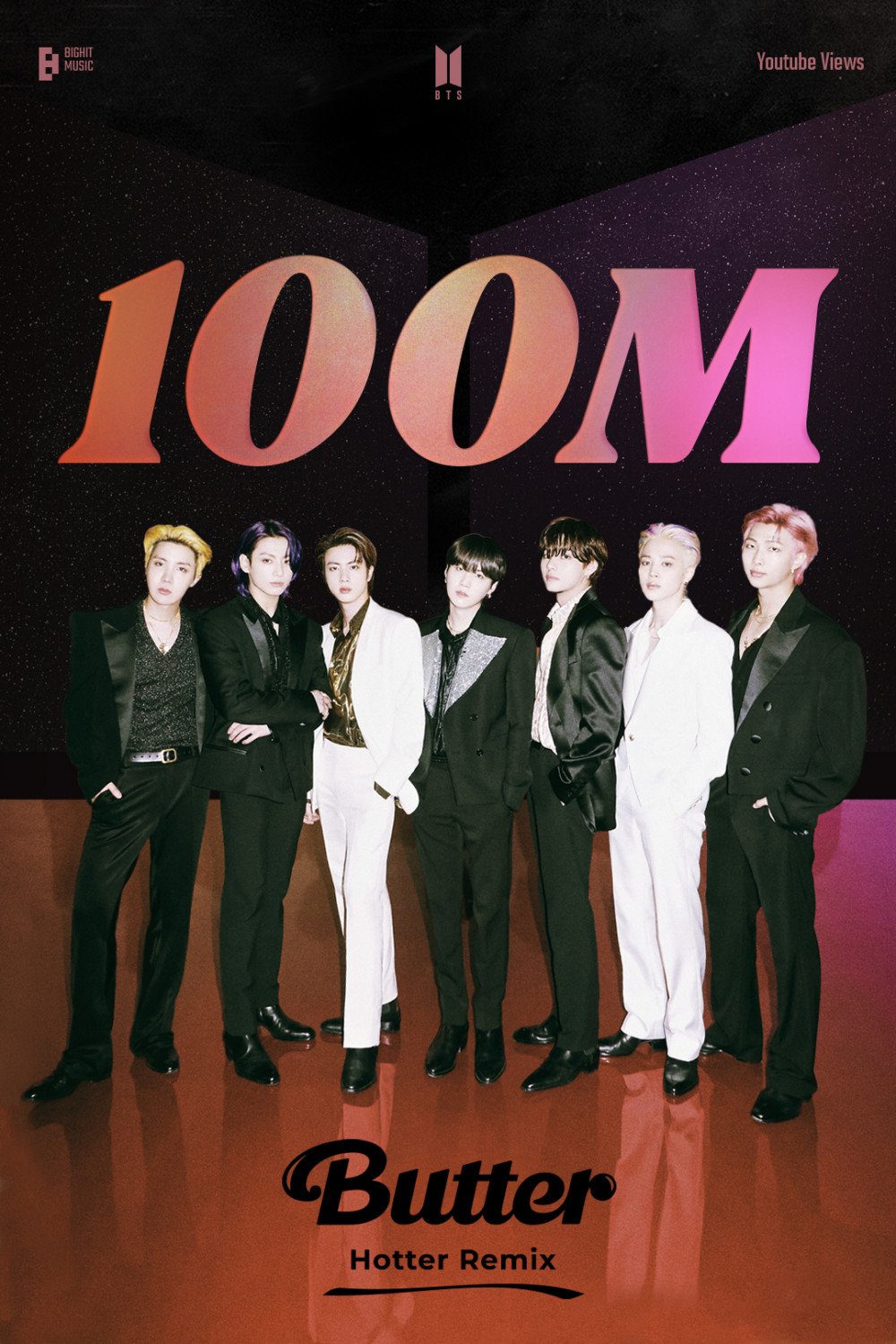 Roxy © YesAsia.ru