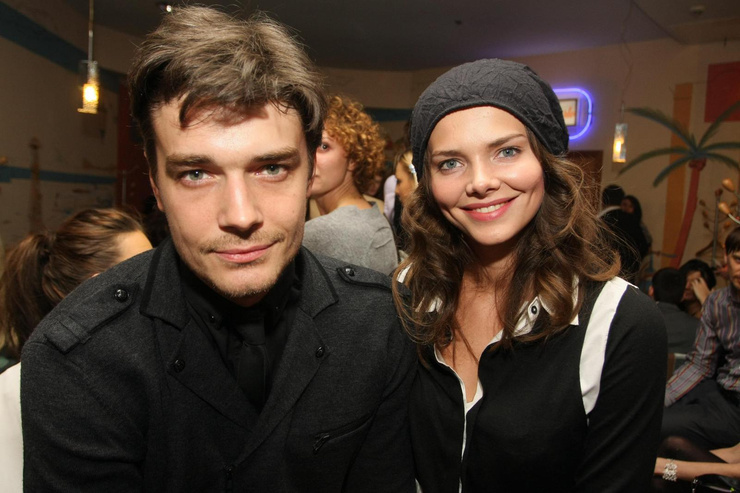 The scenario in which lovers live in one city and then in one apartment seems ideal. If the circumstances require a long-term journey to different continents, those around you are sure to predict a quick breakup.
Do not rush to put an end to the relationship: there are cases when the couple is quite comfortable living a so-called guest marriage. When this is permissible and how long such an alliance will last, we will ask the psychologist of the sixth season of the project "Boys" Lyubov Rosenberg.
Will the marriage survive?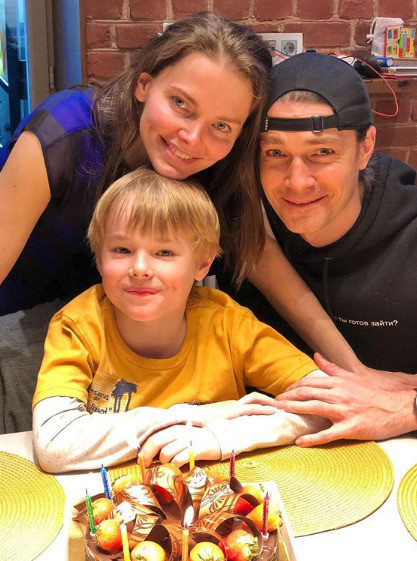 Let's start with a positive example. Elizaveta Boyarskaya and Maxim Matveev got married in 2010, and two years later they had a son, Andrei. In 2016, rumors spread about discord in the family, they say, the couple separated. In fact, it was not family problems that separated the lovers, but work: Maxim began to act actively in Moscow, and Elizabeth increasingly went to the Maly Drama Theater in St. Petersburg.
The haters subsided when the couple gave birth to their second son, Grisha, and in 2020 the family moved to a new apartment in the Northern capital. However, Matveev continued to shoot in Moscow, so the separation from relatives did not go away. The long-awaited moments of reunion seemed all the more valuable, but the period of self-isolation was perceived by lovers as a gift of fate.
It is important that Boyarskaya has long talked about fatigue from the profession, they say, if her husband was filming, and she just sat with the children – the situation would suit her. In addition, the actress was helped by her parents to combine work in the theater and raising her sons. So, the main thing in a relationship at a distance – the ability to negotiate and compromise?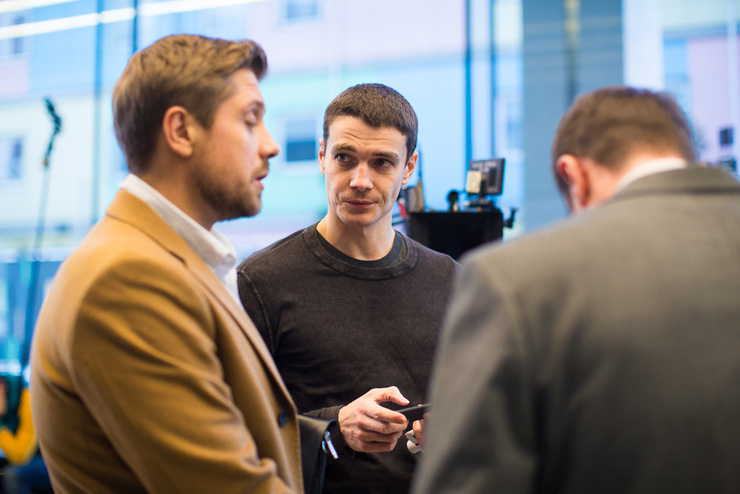 "The main thing at a distance is to keep the relationship. Each couple does it in their own way. In today's world there is a possibility of communication every minute. In pre-internet times, there were landline calls and letters every day. It brings romance and freshness to everyday life, but complicates the solution of everyday problems. It is not without reason that it was noted that the parents helped Elizaveta Boyarskaya in raising their children, that is, they took on some of the care and responsibility for their daughter and grandchildren. At the same time, Lisa clearly formed the image of a wife and mother, as a woman who dedicated herself to the family, putting the interests of her husband and raising children a priority. Each of us has a chance to repeat the fate of our parents, slightly improving the familiar scenario or aggravating it.
Elizaveta Boyarskaya has seen since childhood that her father is often not at home, that he is in demand and adored by millions of people, and his mother is always there and takes care of them. This is the scenario that helps her cope with frequent separations from her husband, while remaining stable in the relationship. For people brought up in other family scenarios, frequent and long separations lead to the destruction of relationships, "- concluded Lyubov Anatolyevna.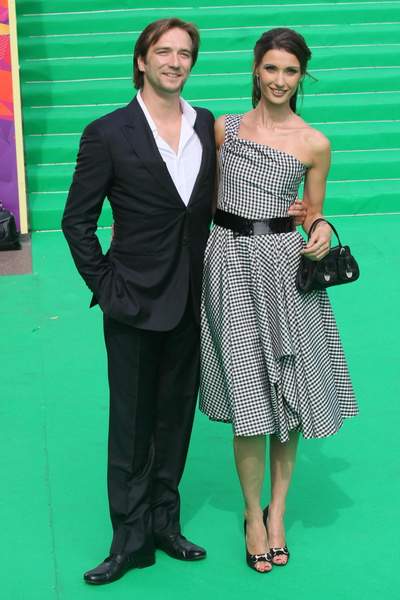 In the previous story, the factor of having common children, a kind of "glue" of relationships, seems important. But this did not help Peter Krasilov: in 2018, his wife Irina Shebeko moved with her daughter to Los Angeles, intending to get used to being a photographer there. Relatives were seen only on vacation, but gossip about the breakup was refuted by the actor.
Alas, in 2021 the union broke up after 16 years of marriage. Acquaintances of the couple confirmed that the artist's attempts to save the family failed. By the way, many have concluded that in recent years, the star of "Poor Nastya" has greatly improved just because of the collapse of his personal life.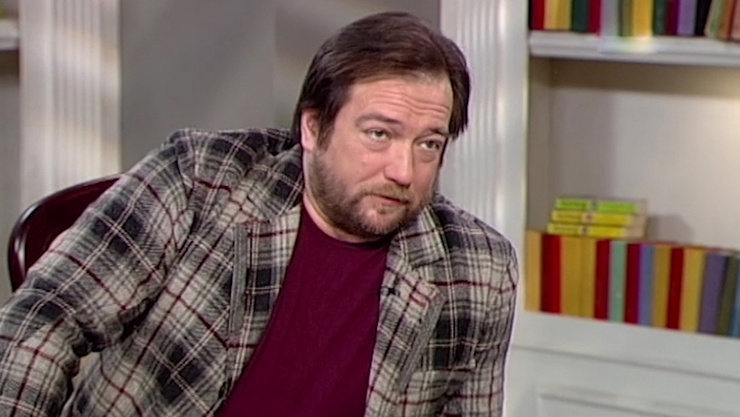 Under what conditions could lovers living on different continents save a marriage?
"It simply came to our notice then. First, you need to understand why Peter Krasilov's wife wanted to go to the United States with her daughter without a husband. After all, it is not just a desire to get an education and give her daughter a promising development in a distant country. Perhaps it was a way to maintain a relationship that had already begun to crack. Sometimes they give birth to children for this, sometimes they part for a while. The reason came before leaving, and the separation only helped the breakup to occur. And it is quite admissible that the couple did not realize it, "said Lyubov Rosenberg.
Small requests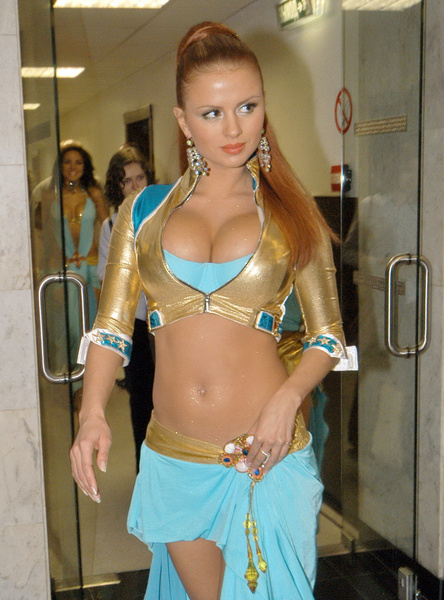 Expectations from the relationship are different, because not everyone who decided on the "guest" option, intend to start a family. For example, Anna Semenovich said that she had been having an affair with a foreigner for a year and a half, and everything suited her. "We did not report to each other. I wanted joy, fun, happiness, and I got it all. There is nothing wrong here, because you have to do what you want, "the singer explained in an interview with Ida Galich on MUZ-TV.
In fact, Anna has repeatedly been disappointed in men, so it is definitely not worth condemning her for wanting to have an "easy" relationship. Now the actress is constantly talking about her intention to become a mother: she has frozen eggs and hopes to find "the only one", and if that doesn't work – look for other options to make the dream come true.
don't miss itWhy Anna Semenovich gave up figure skating, "Brilliant" and several grooms
So maybe it's easier to enter into a relationship at a distance in the format of Semenovich, without tuning in to something long-term and serious? After all, this way you can avoid annoying disappointments. "This is a way to escape from yourself," said our expert. – And this will not solve the problem of complexity in building relationships. Simply put, in this way you can hide for a while behind the feeling of your own freedom in the presence of a safe, non-binding relationship. It seems that there is a partner, and there is none. Disappointments will still come, but the compensation will be their own permissions and freedoms in such relations. "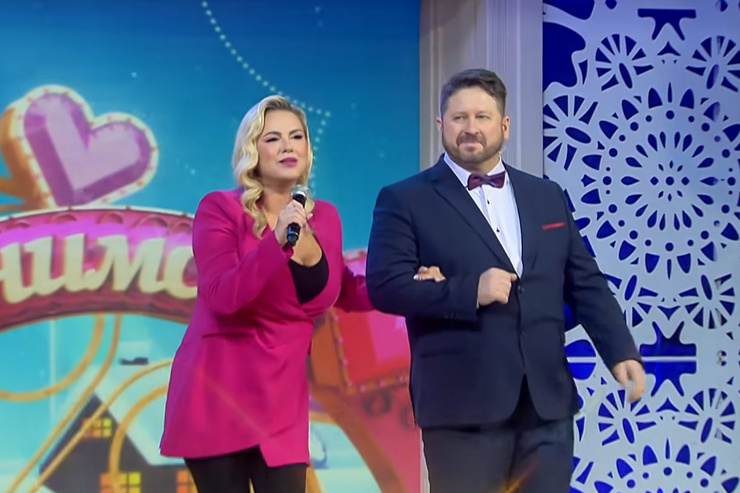 As a rule, the pitfalls of a guest marriage / relationship at a distance are the lack of personal contact and feelings of support, the unspoken, the risk of falling in love with another person, the acquisition of new acquaintances and, consequently, distance from a partner whose interests remain the same. In which case is this set of problems critical, and in which case are we solving it? And how to understand whether it is worth continuing an affair with a person from another city who has just begun?
don't miss itAnna Semenovich: "Next year I plan to become a mother"
At first, it would be good to separate the concepts of "long-term relationship" and "family". If we talk about "relationships", they can last as long as you want, as long as the partners are good with each other. There are no obligations, no responsibilities, there are certain agreements and longing for each other. Children can be born here and even help with upbringing, but you can't call it a full-fledged family.
The family is characterized by mutual obligations and responsibilities. Such a union is characterized by a common place of residence, common finances, a circle of friends, joint recreation and the presence of rituals and traditions. As for virtual relationships, it's a slightly different kind of novel. Many people are now satisfied with this in online dating, such relationships will never become real. There is a sense of need, care and sensuality and at the same time security. If the meeting still takes place, then remember that it will be a slightly different person, not the one whose portrait was in correspondence, "said the Gestalt therapist.
Either together or apart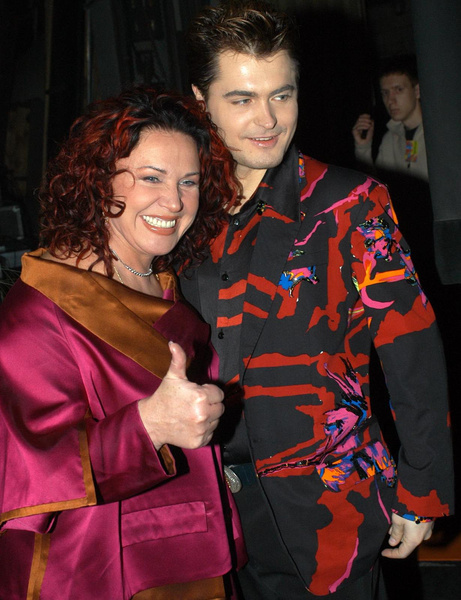 Evgeny Gore is 30 years younger than Nadezhda Babkina, so the haters have repeatedly condemned the artists' relationship. It was not even a matter of mesalliance: the marriage turned out to be not only civil, but also guest. Babkina often toured, so Gore did not stay at her house all the time, in addition to doing business himself.
Eugene went to bed late at night, while Nadezhda got up no later than eight in the morning, so they slept separately. According to the singer, the common life did not develop due to the mutual employment of the spouses. Well, the phrase about the lack of a serious desire to start a family in a recent interview and even led fans to think about breaking up.
don't miss itNadezhda Babkina: "Zhenya took me home and left for work in the morning. We do not have a common life "
Is there a chance for a relationship in which there is a factor of a large age difference, and permanent separation? "There are no rules without exception, and many famous couples have proven and continue to prove it. However, like the sword of Damocles, in such marriages hangs the awareness that a younger partner will gravitate to peers. Especially if the older couple is a wife. It is astonishing that physiologically women can be sexually active for much longer, but the fear of aging worries them much more than older men who choose young wives. Probably, this is a historically established mesalliance caused by the lack of a male population in our country, "Lyubov Anatolyevna concluded.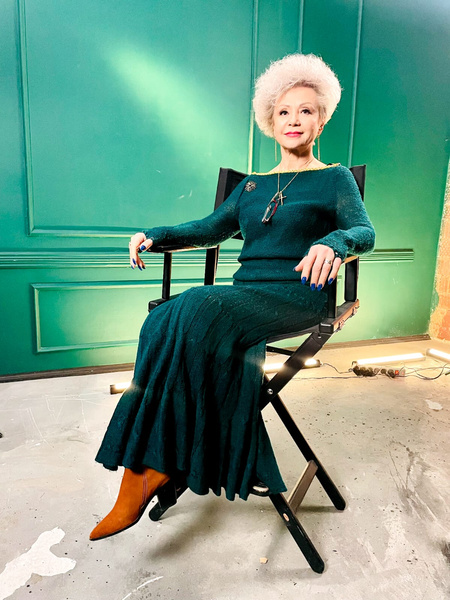 According to the psychologist, the example of the relationship between Nadezhda Babkina and Eugene Gore just confirms that their relationship is based on attraction to each other with the recognition of the free choice of each partner. "I think that both of them get what they need in the relationship, and the union will last as long as their needs for this closeness are met. Separation and employment are not an obstacle and a destructive factor in a relationship, only if both partners are in the same position. "If the older partner is constantly busy, and the younger – in the position of a child waiting for his share of attention and love, sooner or later there will be a" transitional age "and the relationship will be destroyed not in the most pleasant way," – warned our expert.
don't miss itNadezhda Babkina: "Eugene Gore is an old man, and I am noticeably younger"
In this case, the lovers are not divided by the city, but rather separated by a different way of life and employment. Another interesting factor is the separate bedrooms. Is this a normal practice for a couple, or is it a sign of a crisis to start spending the night in different rooms?
"Different bedrooms are normal for a couple with a long relationship. Especially for busy people. Different modes of sleep and wakefulness, the importance of getting a good rest in the presence of appropriate housing conditions – is absolutely normal. However, in some families there is a tradition at the level of law, when parents always sleep in the same bed, regardless of quarrels and reconciliations. If there are no such rigid installations, then different bedrooms are justified in many ways, "the psychologist summed up.
Photo: Legion-Media, press service, personal archive, social networks, footage of the program "My Hero" on TVC, footage of the program "Let's get married!" Channel One