According to the update Spotify from April 6, single BigBang "Still Life" took 115th place in the world daily chart of songs with more than 920,000 listens. Thus, "Still Life" marked the debut BigBang in the world chart.
See also: Omega X: "'Love Me Like' is attractive for its restrained sexuality"
In addition, "Still Life" took 1st place in the ranking of "50 best songs" Spotify in South Korea and is on the daily charts Spotify in 13 countries, including Vietnam, Singapore, Thailand, the Philippines, Canada, Malaysia, Taiwan, Hong Kong, Japan, and others.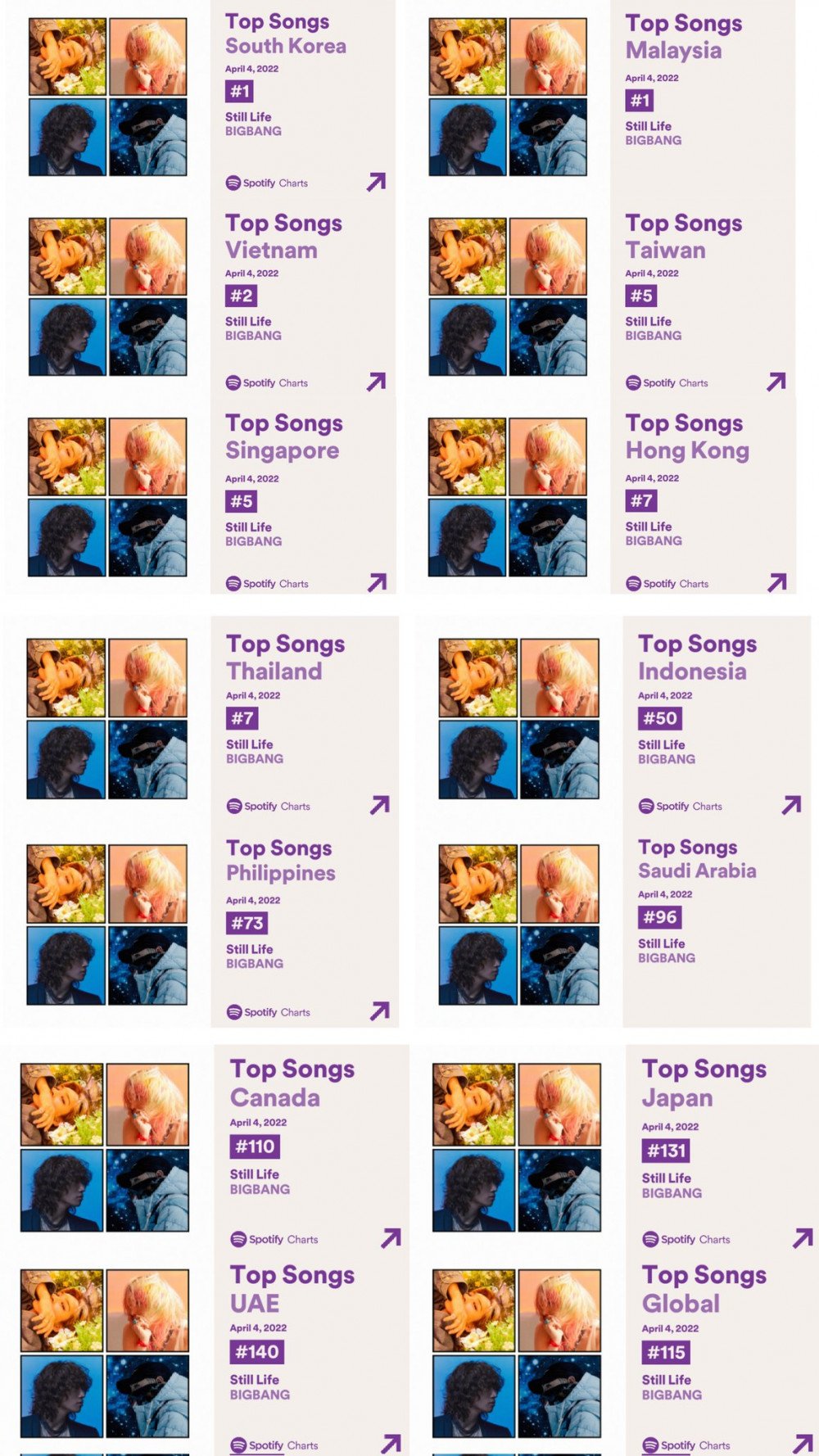 Watch the music video on "Still Life" below.
Congratulations BigBang!!
Anjali © YesAsia.ru