A spectacular show requires significant sacrifices from the participants.
One of the dancers of the "Mask" project was injured during the rehearsal of the Anubis number. Unexpected details from the filming of the project were revealed in a special documentary.
According to the video, one of the artists could not estimate the size of the stage, so during the dance she fell backwards from a height of several meters. The girl not only hit her head on the sharp edge, but also, as it turned out, injured her leg.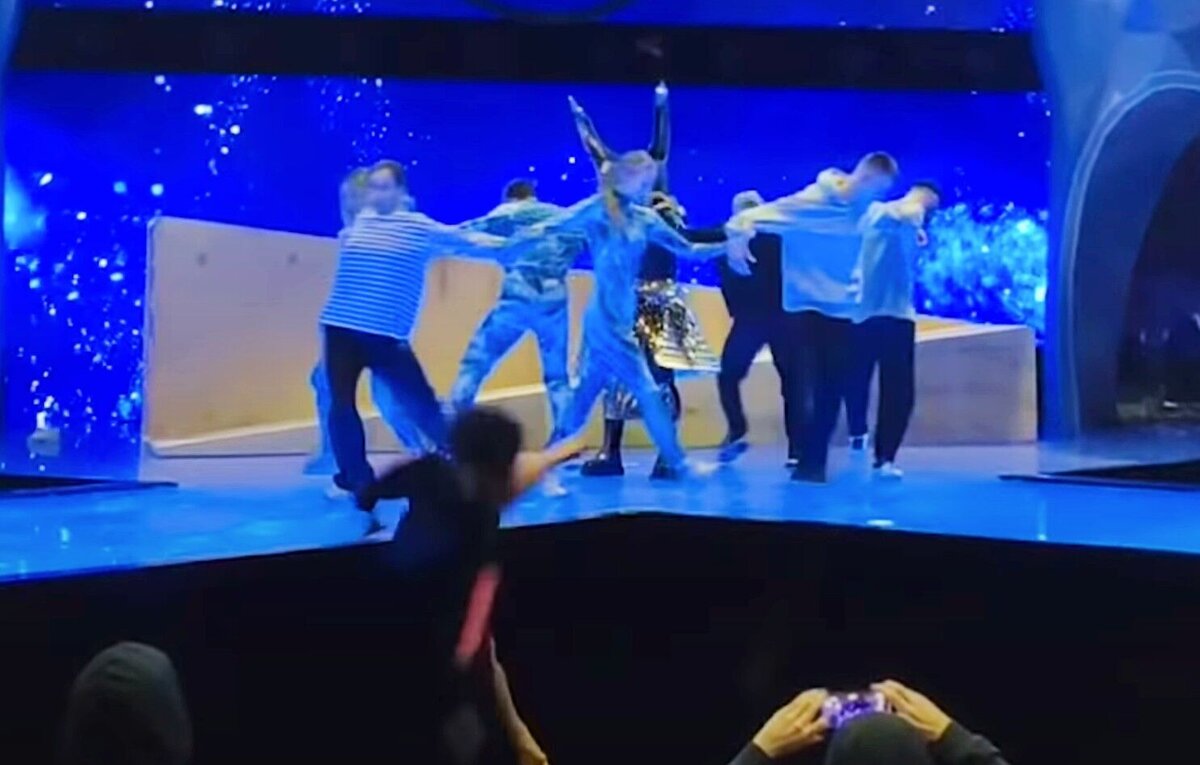 "Well, my knee isn't very big," says the project participant, upset.
At the same time, other dancers rehearsing a number for Andrei Gubin's hit "Winter-Cold" did not even stop the run. Only a few seconds later, the project team watching the performance, rushed to the aid of the artist, who was recovering from injuries.
Earlier, Marie Kraimbreri admitted that she had violated the contract of a member of the "Mask". The celebrity, despite the bans of producers, told her PR manager last summer that in the third season she will wear one of the spectacular costumes. Now, according to fans, she faces a fine.