The festival will be held for the fourth time
Photo: Vladimir Andreev © URA.RU.
The Tavrida.ART festival will take place in Crimea from August 15 to 19. It is designed to show the importance of Russian culture and the unity of the peoples of Russia, the organizers told URA.RU.
"We have planned more than 300 events, they will emphasize all the diversity and greatness of Russian culture, which can not be" canceled ". We are brought up in a single culture, and it unites hundreds of nationalities and nationalities, people of different generations – and this is another important message that will be reflected in the program of the festival "Tavrida.ART", – said the head of the art cluster "Tavrida" Sergei Pershin.
The festival will include concerts, performances, fairs, costumed art procession – they will combine traditional and contemporary Russian art. The University of Creative Industries of the cluster also prepared lectures for young participants of the festival on self-realization in the field of creative and creative industries in terms of import substitution.
Residents of Sudak, students of Crimea and Sevastopol, participants of partnership projects of the art cluster "Tavrida" will be able to visit the festival. Soon the organizers will announce popular artists who will take part in the festival. Registration of participants already open on the site tavrida.art. The Tavrida.ART festival will be held in Crimea for the fourth time. It is implemented with the support of Rosmolodezh.
Earlier, Russian President Vladimir Putin said that the West was trying to abolish 1000-year-old Russia and its people. According to him, the notorious "culture of abolition" has turned into the abolition of culture. However, not everyone in Europe supports sanctions against Russia. More than 20 German cultural figures demanded German rule refrain from harassing Russians.
The teaser of the Tavrida.ART festival reveals the main idea of ​​the project
Photo provided by the organizers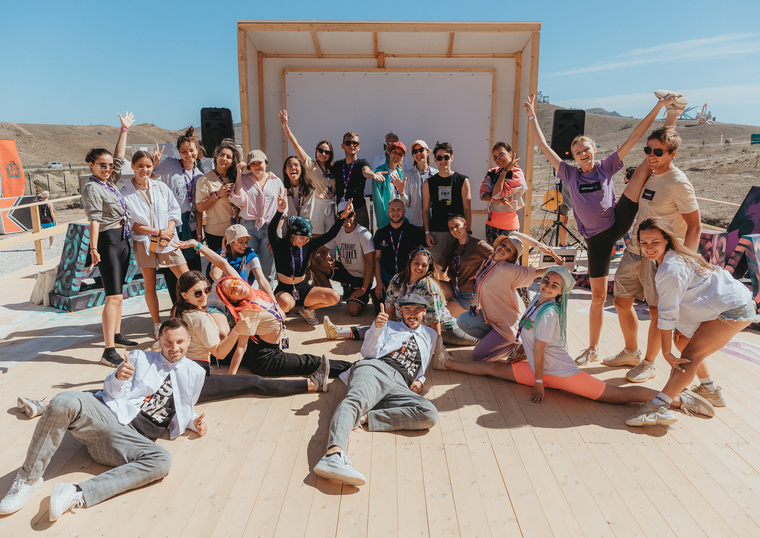 Photo provided by the organizers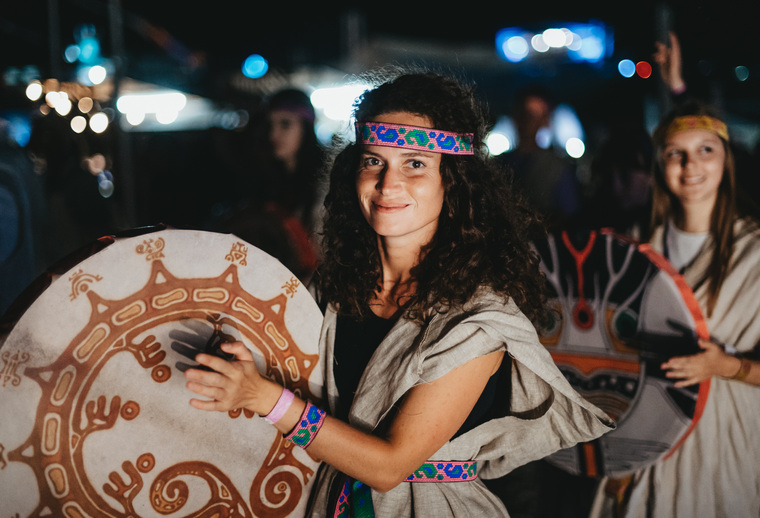 Photo provided by the organizers
If you want to report the news, write to us
Continue to receive URA.RU news even if Google is blocked, subscribe to the URA.RU telegram channel
The Tavrida.ART festival will take place in Crimea from August 15 to 19. It is designed to show the importance of Russian culture and the unity of the peoples of Russia, the organizers told URA.RU. "We have planned more than 300 events, they will emphasize all the diversity and greatness of Russian culture, which can not be" canceled ". We are brought up in a single culture, and it unites hundreds of nationalities and nationalities, people of different generations – and this is another important message that will be reflected in the program of the festival "Tavrida.ART", – said the head of the art cluster "Tavrida" Sergei Pershin. The festival will include concerts, performances, fairs, costumed art procession – they will combine traditional and contemporary Russian art. The University of Creative Industries of the cluster also prepared lectures for young participants of the festival on self-realization in the field of creative and creative industries in terms of import substitution. Residents of Sudak, students of Crimea and Sevastopol, participants of partnership projects of the art cluster "Tavrida" will be able to visit the festival. Soon the organizers will announce popular artists who will take part in the festival. Registration of participants is already open on the website tavrida.art. The Tavrida.ART festival will be held in Crimea for the fourth time. It is implemented with the support of Rosmolodezh. Earlier, Russian President Vladimir Putin said the West was trying to abolish 1,000-year-old Russia and its people. According to him, the notorious "culture of abolition" has turned into the abolition of culture. However, not everyone in Europe supports sanctions against Russia. More than 20 German cultural figures demanded that the German authorities refrain from harassing Russians. The teaser of the Tavrida.ART festival reveals the main idea of ​​the project